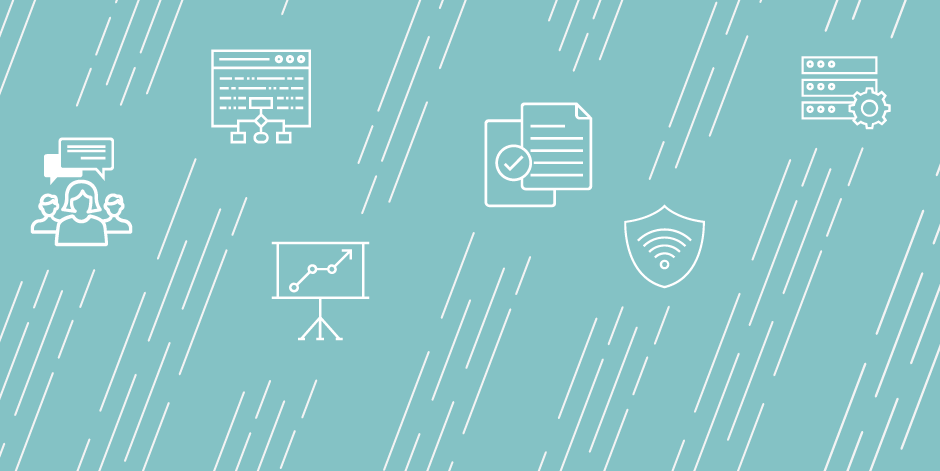 Information System Administrator/Data Architect
Job Duties
The Data Architect will manage the day-to-day administration, system implementation, and project management relevant of the College Information Systems (CIS) including Student, CRM, Portal, Finance, Human Resources and other Campus Management applications and platforms. This role will be responsible for CIS data security via routine audits and implementation of data security best practices. Additionally, this individual will contribute to the workflow development needs of the College. This position will assist the IAE function to provide business solutions to the College.


The Information Systems Administrator / Data Architect will:
Manage all aspects of the SIS and Campus Nexus suite, ensuring high levels of security, and data integrity;
Work with functions across the College to ensure access to student information is controlled and routinely audited;
Manage relationships with vendors;
Develops customized data reports and data pulls (both Ad-Hoc and routine) via SQL and Crystal Reports;
Gather data for annual reporting and accreditation purposes;
Oversee the coding of data extraction and transformation and models in multiple programming languages;
Use CampusNexus Forms Builder and Workflow to address the development needs of the College
Drive data integrations in alignment with outcomes and effectiveness measurement frameworks to ensure accurate reporting;
Solve complex technical problems related to data management systems;
Build collaborative working relationships with all functions within the College, and serves as an effective liaison between College functions;
Promote the College culture that values data integrity and data-driven decision-making; and
Generate innovative solutions towards the continuous improvement of data management practices within the College.
Job Qualifications
Earned bachelor's degree in MIS, computer science, information technology, or equivalent technical discipline
Experience with Campus Nexus suite of products (Student, CRM, Portal)
Ability to excel in a fast-paced, ambiguous, and evolving technical environment
Minimum of 1-2 years of experience in information technology working with enterprise applications
CSS, HTML 5, JavaScript, SQL/MySQL
Keen eye for detail in order to minimize errors of omission and transcription
Passion for data accuracy and integrity.
Experience in communicating technical issues to a lay audience.
Institution Description
Nightingale College is an accredited, blended-distance nursing school, dedicated to reducing the nursing shortage and elevating rural health. We are proud to have graduated over 600 nurses serving communities in need.

Our mission (not just words on the wall, we live it, love it, and daily contribute to it). 
Nightingale College's mission is to facilitate educational achievement, personal growth, and professional development of its learners, alumni, and collaborators; to serve diverse communities; and to elevate health.

We're committed to giving back. At Nightingale College, our innovative education model helps transform rural health landscapes, and each collaborator helps change lives. As a collaborator, YOU must be willing to work for something beyond yourself. Put simply, we elevate employment, elevate health, and elevate education.


Our culture is Evolvitude (yeah, we have our own language too!).
Those who work for Nightingale live these "I" statements:
·         "I embody deliberate evolvement, grounded in kindness and humility, and contribute to an environment of love, trust, and gratitude.
·         I aspire to wholeness; to contributing meaningfully to our collective vision and mission; and ultimately, to self-leading, self-actualizing, and self-transcending.
·         I act with integrity, accountability, inclusivity, good intent, mindfulness, transparency, and playfulness."
Benefits
Nightingale College offers medical, dental, and vision insurance plans for eligible collaborators and their dependents.
Wellness care provides collaborators paid time off for maintaining personal wellness, an illness or injury of an immediate family member, and appointments with health care providers for collaborators or for immediate family members. Immediate family members are identified as parents, spouses, domestic partners, children, adopted child, foster children, and other relatives that are living in collaborators' household. If collaborators have no spouses or domestic partners, they may designate one person for whom they may use wellness care paid time.
All full-time regular collaborators accrue wellness time from date of hire.  Full-time non-exempt collaborators accrue wellness care based on the actual number of hours worked or taken as time paid. Part time collaborators regularly scheduled for thirty (30) hours or more accrue wellness time (pro-rata) from date of hire. Wellness time accrues semimonthly up to forty (40) hours annually. Wellness time is capped at 120 hours.  
Additional benefits include:  
Group term life, accidental death and dismemberment insurance
Supplemental life and group insurance  
Disability insurance
Tuition reimbursement 
Collaborator Dependent Tuition Reduction 
Simple IRA retirement contribution
Collaborator Assistance Program
Telehealth
Application Due Date: 2019-06-08
Job Start Date: 2019-06-24
Salary: Dependent on qualifications and experience.
City: Salt Lake City
State/Province/Region: UT
Institution: Nightingale College
Reports To: Manager, Institutional Analytics & Effectiveness
Staff # Reporting to Position: 0
Reports In Office: Institutional Analytics & Effectiveness
---
Search for openings in IR, effectiveness, assessment, planning, and related fields at higher education institutions in the U.S. and abroad.
Job Board
Resources & Tools