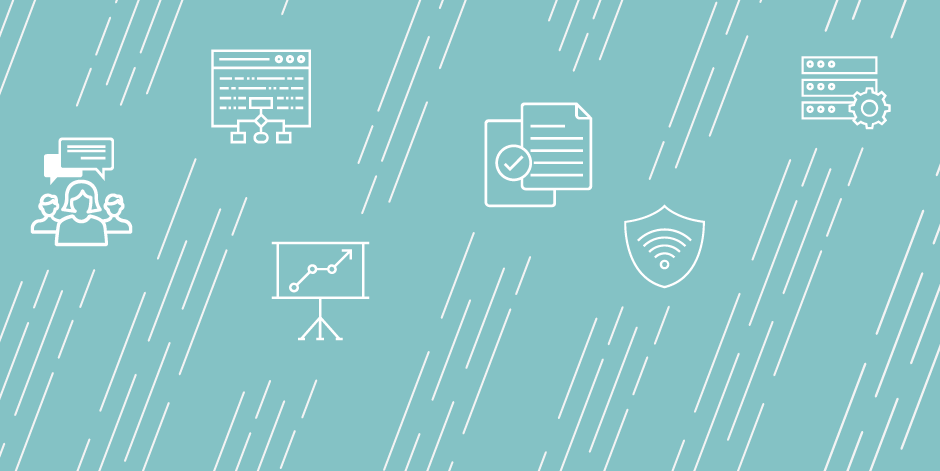 Application Procedure:
All applications are to be submitted through the Delaware Technical Community College webpage (https://www.dtcc.edu/about/employment). Applicants will be vetted by Delaware Tech's Human Resources Department and all applicants who meet the minimum requirements will interview with a panel of experts in various areas at the College.
Job Duties
An incumbent may perform any combination of the below listed accountabilities:
1. Collects, interprets, analyzes, and reports on student data. Examples include: baseline tracking for specific programs in support of Institutional Advancement and/or Research and Analytics, enrollment tracking, statistics for campus Achievement Report, statistics for College Fact Book, etc.
2. Works with research and analytics staff to plan, design, create, and maintain databases to support enterprise applications. Serves as a subject matter expert in Oracle and SQL Server database administration. Implements and maintains security through established security procedures for reports on the report services site.
3. Serves as a report writer, including assisting management in defining report needs. Provides data extractions using external software and maintains external reporting software system set ups on network drives. Responds to requests for report changes. Develops programming specifications, tests, and debugs for ad hoc reporting.
4. Prepares charts, tables, and graphs of data for use in reports and studies.
5. Provides on-site technical guidance to system users related to Oracle applications, networks, productivity tools, and related activities.
6. Analyzes procedures and recommends changes to supervisors and/or administrators.
7. Develops and provides training for faculty and staff as needed.
8. Maintains the security and confidentiality of any proprietary or sensitive information or data in any medium regarding Delaware Tech or its students, faculty or staff. Accessing or disclosing such information or data must be deemed necessary for the performance of one's job responsibilities and must be authorized by the employee's supervisor.
9. Performs other related duties as required.
Job Qualifications
Knowledge, Skills, and Abilities
Knowledge of the concepts, methods, and techniques of systems analysis including information needs analysis, requirements analysis, and design alternative analysis.
Knowledge of Oracle databases and tools.
Knowledge of relational databases.
Knowledge of spreadsheet and word processing software.
Knowledge of computer programming and standard query language.
Knowledge of general principles of statistics, management, and administrative methods.
Knowledge of report writing techniques.
Knowledge of Windows operating systems.
Knowledge of reporting services (SSRS, Crystal Reports, etc.).
Knowledge of College policies and procedures.
Skill in producing accurate and user-friendly data reports.
Strong interpersonal and communication skills.
Ability to write SQL scripts to pull information from databases.
Ability to work independently to determine methods and procedures on new assignments.
Ability to document operational policies and procedures.
Ability to think creatively and develop creative solutions to management information systems.
Ability to gather, interpret, and analyze data concerning a variety of issues and trends.
Ability to assist other employees in technical and procedural activities.
Ability to communicate effectively, both orally and in writing.
Ability to communicate effectively and relate to a diverse population in a multicultural environment.
Associate's degree in a relevant field and four (4) years of relevant experience; or other equivalent combination of education and experience.
Basic SQL skills required, advanced preferred.
Institution Description
At Delaware Tech we are an open-admission institution of higher education committed to Delawareans - to the success of our students, the local employers who hire our graduates, and our communities! Every year, tens of thousands of Delawareans take advantage of the opportunities for lifelong learning at Delaware Technical Community College including: degree programs that prepare them to go directly into the workforce; connected degree programs with area institutions for associate degree students seeking bachelor's degrees; developmental and general education courses; workforce training and customized corporate training programs for adults in the workplace; summer camps for kids; and courses designed to enlighten and enrich the lives of retirees.
Delaware Tech has earned its place as an educational leader in the state. The College is respected and trusted at the state and national levels because of its hallmarks of commitment, responsiveness, and vision. Delaware Tech has earned a place in the hearts of Delawareans, too. They realize their College provides them with high-quality educational programs that are convenient, flexible and affordable.
The College is fully accredited by the Commission on Higher Education, Middle States Association of Colleges and Schools.
Application Due Date: 2019-05-31
Job Start Date: 2019-07-01
Salary: Dependent on qualifications and experience.
City: Dover
State/Province/Region: DE
Institution: Delaware Technical Community College
Reports To: Director of Research and Analytics in Academic Affairs
Staff # Reporting to Position: 0
Reports In Office: Research and Analytics
---
Search for openings in IR, effectiveness, assessment, planning, and related fields at higher education institutions in the U.S. and abroad.
Job Board
Resources & Tools