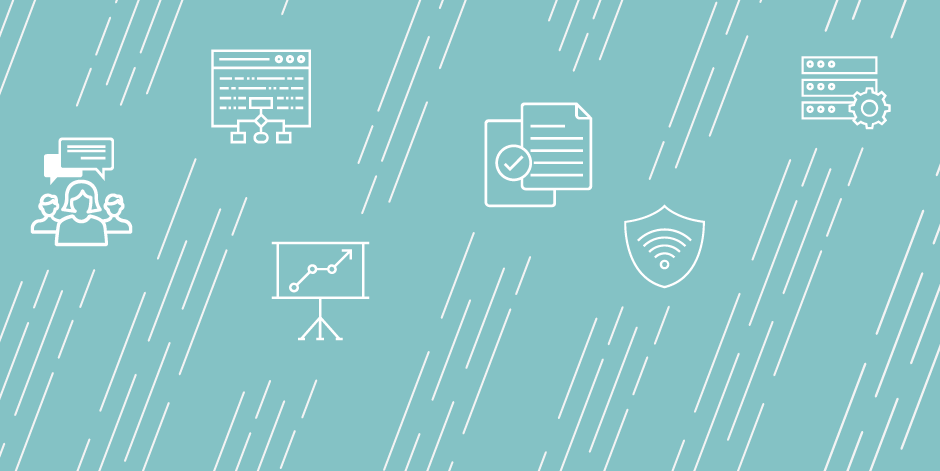 Institutional Analysis and Evaluation Specialist
Job Duties
Develop core performance measurement metrics, benchmarks, and progress indicators to measure effectiveness and efficiency of SLS programs;
Develop and implement data collection policies, systems and procedures to track program inputs, outputs and outcomes;
Design and conduct quantitative and qualitative data collection and analysis using large databases to determine impact of various factors on training outcomes;
Generate relevant findings, conclusions, and recommendations to improve and develop SLS programs, projects, and processes;
Propose, design and conduct training (e.g., workshops) on relevant topics, such as: program evaluation, assessment, data-collection/analysis, reporting, and data visualization;
Interpret data and communicate technical information (e.g., results, recommendations) to non-technical and senior-level audiences.
Job Qualifications
Expertise and experience in education program evaluation concepts, approaches, and methods;
Expertise and experience in conducting and validating assessment in education programs, particularly performance-based and alternative assessments for a variety of educational and program development purposes;
Experience designing and implementing quantitative and qualitative data collection tools in education programs, including tests/assessments, questionnaires, interviews, focus groups, observations, and document reviews;
Experience using relevant software packages to analyze evaluation and assessment data (e.g., SPSS, Stata, R, Winsteps, NVivo, Tableau);
Expertise and experience in data visualization;
Strong creative thinking skills in conceiving innovative approaches to program evaluation and performance measurement;
Strong written and oral communication skills;
Strong ability to work in a team environment on high priority initiatives;
Advanced graduate degree(s) in education, psychology, language education, applied linguistics, or related fields.
Institution Description
The Foreign Service Institute (FSI) is the Federal Government's premier training institution for the U.S. Government's (USG) foreign affairs community, preparing American diplomats and other professionals to advance U.S. foreign policy interests overseas and in Washington. FSI designs and provides more than 600 unique and innovative courses to more than 100,000 enrollees a year from the Department of State and more than 40 other USG agencies and the military service branches.
The School of Language Studies (SLS) is responsible for providing language and culture training to personnel of the Department of State and other USG agencies and offices who are assigned to positions, overseas or stateside, for which language and cultural skills are designated a necessity. SLS also provides appropriate training to personnel assigned to non-designated positions and to eligible family members of USG employees. SLS provides training in more than 65 languages to over 2,000 enrollees on an average annual basis.
In support of these efforts, the SLS Evaluation and Measurement Unit coordinates program evaluation and performance measurement activities to inform decision making and enhance language instruction. EMU does so by (a) collecting and analyzing information on institutional performance to understand how well SLS is fulfilling its mission; (b) evaluating specific SLS programs to help divisions, units, and sections improve and develop their effectiveness; and (c) helping SLS staff conduct evaluation for themselves by providing advice, resources, and training. In this way, EMU helps SLS staff better understand, improve, and develop the quality of SLS language training and support.
Benefits
Ask contract employer for details.
Application Due Date: 2019-06-30
Job Start Date: 2019-06-03
Salary: Dependent on qualifications and experience.
City: Arlington
State/Province/Region: VA
Institution: School of Language Studies, Foreign Service Institute, US Dept of State
Reports To: Coordinator, Evaluation and Measurement Unit
Staff # Reporting to Position: 0
Reports In Office: Evaluation and Measurement Unit, School of Language Studies
---
Search for openings in IR, effectiveness, assessment, planning, and related fields at higher education institutions in the U.S. and abroad.
Job Board
Resources & Tools