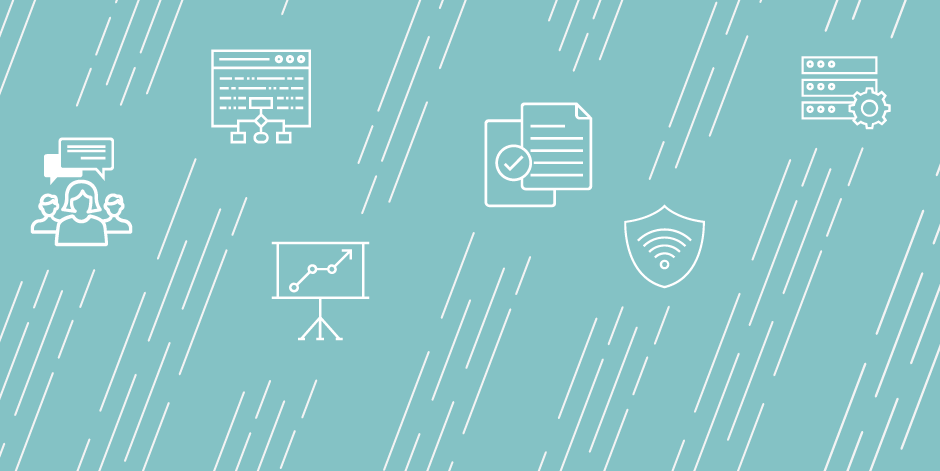 Director of Accreditation and Assessment
Application Procedure:
Deadline: Priority will be given to those who respond by June 3, 2019.
To ensure full consideration, complete application materials must be received by June 3, 2019. Preliminary interviews will be conducted by GoToMeeting.  A background check will be made prior to employment.
APPLICATIONS SHOULD INCLUDE:
Letter of application that summarizes the candidate's interests and how the minimum qualifications for the position are met
Curriculum vitae
Contact information for three professional references: names, institutional affiliations, e-mail addresses, and phone numbers.
Transcript of highest degree earned, showing coursework appropriate to position (copies are acceptable); official transcript required prior to employment
ELECTRONIC APPLICATION PROCEDURE:
Submit all materials in a single PDF file in the order as listed above (1-4). 
Limit PDF file to size 10MB or less and title the file as follows: last name_first name_DirAcred.pdf
Email complete application file to position19-13@mcad.edu with applicant's last name in the subject line.
All correspondence regarding the search will be conducted via email. Please send any inquiries to position19-13@mcad.edu and include job Director Accreditation in all correspondence.
Only complete applications will be eligible for consideration.
EOE
Job Duties
DUTIES AND RESPONSIBILITIES:

With the AVPAA, consult with the college at large regarding planning, accreditation, and institutional assessment. Stay abreast of changes in policies and procedures; maintain knowledge of current trends, events, and emerging issues, and perform miscellaneous duties as assigned. Chair or participate in related college committees, as assigned. Submit annual area report and analysis to the Assistant Vice President of Academic Affairs.
Accreditation:
Establish yearly goals and objectives, including the development of a timeline for completion of all tasks, associated with the accreditation process, self-studies, and site visits.
Oversee institutional self-studies and reports for HLC, NASAD, and MOHE, as required.
Oversee accreditation activities including coordination of site team visits.
Perform other duties related to accreditation, as required.
Assessment:
Oversee the College assessment plan, including:

Working with faculty and staff to identify student learning outcomes;
Collaborating on departmental and program assessment plans, including the development and administration of tools and approaches that will be used, and the timeline;
Provide assessment resources and training to faculty and staff to help them understand, implement, communicate, and use evidence of student learning to improve MCAD programs and services.

Manage institutional Assessment webpage to communicate the current assessment activities of the College to various audiences.
Perform other duties related to assessment, as assigned.
State Licensing:
Develop and oversee implementation of state licensing plan.
Oversee regulatory and MN state licensure documents.
Manage State Authorization processes for all necessary states.
Perform other duties related to state licensing, as assigned.
Institutional Research:
Work with Registrar, Chief Financial Officer, and other appropriate staff in writing accurate and timely reports that respond to federally-mandated, consortia, and requests for institutional data from external agencies, educational institutions, associations and societies (i.e. IPEDS, AICAD, HLC, NASAD and MOHE).
Develop peer-comparison reports based on external data using IPEDS, AICAD, HEADS, NASAD, and other surveys, as requested.
Serve as a steward of data for the institution, ensuring privacy, security, and ethical issues while continuously improving institutional data collection and documentation procedures.
Respond to regular and ad hoc requests for institutional data from the President, VPAA, and other members of the President's Advisory Council in collating reports for the purposes of promoting and evidence-based decision-making environment for planning, policy development, strategic decision making and assessment.
Oversee the development and administration of internal and external surveys and the dissemination of the results, including supporting chairs and administrative leaders in interpreting the findings for continuous improvement.
Perform other duties related to institutional research, as assigned.
Job Qualifications
Education
: Master's degree in education, social or behavioral sciences, public policy, or equivalent disciplines from an accredited college or institution.
Experience
: Three years related experience and/or training preferred.  Teaching or administrative experience in college of art and/or design preferred.  Experience with HLC or other regional accreditation body preferred. Familiarity with NASAD accreditation preferred.
Skills
: Demonstrated ability to work collaboratively and effectively across disciplines with administrators, faculty and staff. Excellent written, oral communication, presentation, and technical skills. Detail-oriented and well-organized, with strong follow-through and analytical skills.  Ability to effectively utilize clear, user-friendly methods of communication.
Other
: This position has been identified as security sensitive, and as such will require a background check.  At the discretion of the college, various background checks may be done during the course of employment.
Institution Description
Founded in 1886, the Minneapolis College of Art and Design (MCAD) is a private, nonprofit teaching institution located in the Twin Cities. MCAD is an independent, accredited institution with 13 BFA degree programs in Fine Arts, Media Arts, Design, a BS degree in Entrepreneurial Studies, as well as an established Master of Fine Arts program and online Master of Arts degrees.  Dedicated to the creative and professional success of its students, MCAD is an important participant in the Twin Cities of Minneapolis and St. Paul's thriving cultural community that is furthered by the generous support of numerous private foundations.  
Benefits
MCAD's community of staff and faculty enjoy a dynamic, creative, and inclusive work environment. MCAD offers a comprehensive benefits package which includes: medical, dental, 403(b) retirement plan, commuter benefits, as well as generous time off plans. In addition, after six months of service, full-time employees and their eligible dependents can receive free tuition at MCAD, as well the potential to receive reduced tuition at more than 600 colleges nationwide.
Application Due Date: 2019-06-03
Job Start Date: 2019-08-05
Salary: Dependent on qualifications and experience.
City: Minneapolis
State/Province/Region: MN
Institution: Minneapolis College of Art and Design
Reports To: Assistant Vice President, Academic Affairs
Staff # Reporting to Position: 0
Reports In Office: Accreditation and Assessment
---
Search for openings in IR, effectiveness, assessment, planning, and related fields at higher education institutions in the U.S. and abroad.
Job Board
Resources & Tools