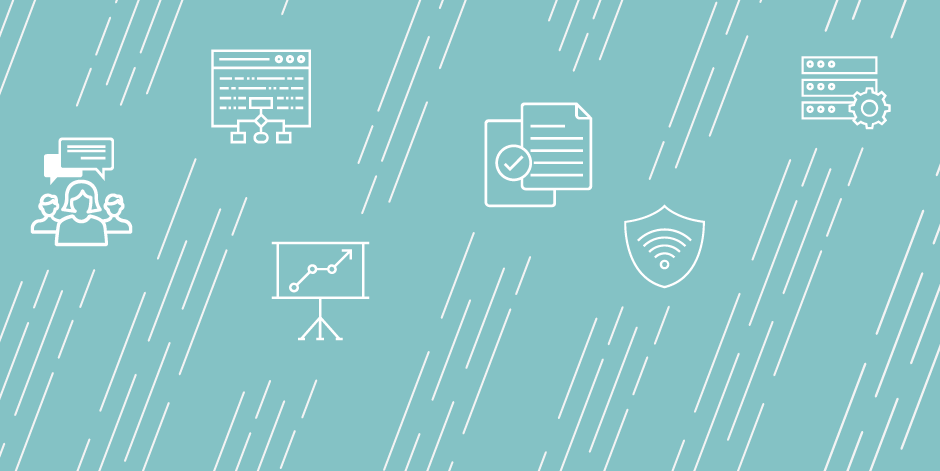 Application Procedure:
Candidates must apply online through jobs.du.edu to be considered. Only applications submitted online will be accepted. To apply for this position, please visit http://jobs.du.edu/cw/en-us/job/492315/student-success-analyst.
Please include the following documents with your application:
Resume
Cover Letter
The University of Denver is committed to enhancing the diversity of its faculty and staff. We are an Equal Opportunity/Affirmative Action Employer. All qualified applicants will receive consideration for employment regardless of age, race, color, national origin, religion, sex, sexual orientation, gender identity, disability, military/ veteran status or any other status protected by law.
All offers of employment are based upon satisfactory completion of a criminal history background check.
Job Duties
Essential Functions
• Quantitative and qualitative research, analysis, and interpretation
• Exercises considerable independence in developing problem-solving methodologies or strategies and evaluating criteria based on recent trends in student success research.
• Performs institutional research, predictive analysis, and reporting on student-success related topics such as student retention, student learning and institutional outcomes, and student placement.
• Analyze, recommend, and report on university metrics (e.g., retention, placement, graduation rates, student learning, and curriculum pathways) for administrative decision-making and strategic planning.
• In collaboration with Institutional Research, develops, analyzes, and creates scoring models and reports identifying key performance indicators that can be used to track and/or predict student outcomes using advanced statistical techniques.
• Uses statistical software (e.g. SPSS, R, SQL) to analyze data from a variety of sources. Keeps current on knowledge of statistical software.
• Analyzes retention data from the Early Alert system to identify key points of student attrition (e.g., courses, credits attempted, etc.) and make recommendations to increase student success
• Data collection & management
o Identifies innovative data sources. Gathers and organizes qualitative and quantitative data. Given an assignment, determines the best method to collect and compile data, and provides analysis.
• Maintains repositories of data and libraries of frequently-used information in anticipation of projects that will be conducted under very short timelines.
• Information dissemination/reporting/communication 
• Organizes and report research results clearly and effectively in narrative, tabular, graphical, and oral modes. Designs the format and layout of data and reports, charts, tables, and other related documents and graphics in accordance with office graphic design standards.
• Interprets findings, makes recommendations on interventions to improve time to degree, persistence, and other student success metrics. 
• Prepares and presents presentations to Institutional Research and Student Success professional associations events, campus committees, and other groups.
• Works closely with the Director of Academic and Persistence Initiatives to communicate research findings to faculty and staff.
• Develops succinct and user-friendly research briefs intended for a general audience.
• Communicates methodologies and timeline with school liaisons and coordinates follow-up to administrators regarding:
Persistence and graduation reports 
"At-risk" students for outreach
NSSE survey
BCSSE survey
Faculty Feedback
Academic Exceptions summary reports
Academic Standards summary reports
Job Qualifications
Knowledge, Skills, and Abilities
• Statistical experience in the social sciences or education.
• Ability to develop metrics, measurements, templates and tools for continual improvement tracking and monitoring of key indicators for areas of responsibility that facilitate the process of research within a culture of "management by evidence", decisions based on data.
• Strong organizational skills to track, store and retrieve documents and information. Ability to generate and maintain status reports for assigned projects.
• Strong organizational and communication skills with the proven ability to meet project deadlines on a regular basis; flexibility to adjust to changing priorities.
• Strong interpersonal skills with a team player focus; ability to build interpersonal relationships with colleagues.
• Fluency in information technologies, including a high level of proficiency and understanding with data mapping, data mining and statistical software tools (e.g., SAS, SPSS, R, and/or Python, among others).
• Must be able to meet deadlines and work efficiently in a dynamic, demanding environment
• Advanced level expertise in Excel (e.g., Pivot Tables, vlookup, nested IF function), Powerpoint and Qualtrics required; experience with Banner preferred.
• Ability to communicate research methods into basic terms and to all knowledge levels
• Attention to detail; demonstrated ability to produce work of the highest quality; ability to proofread work to catch and correct errors before work is released.
• Ability to work independently and to keep track of numerous on-going requests and projects. Ability to prioritize competing projects.
• Ability to apply a range of standard statistical techniques in support of research studies and other assignments. Strong analytical writing and statistical background.
• Knowledge of data visualization to design, enhance, and develop aesthetically pleasing visualizations, including but not limited to interactive dashboards, scorecards, and reports.
• Commitment to inclusive excellence and to serving the needs of a diverse community.

Required Qualifications
• Bachelor's degree
• Two years of professional full-time experience in project management in higher education or non-profit organization

Preferred Qualifications
• Master's degree preferred
• Experience in conducting applied social/educational research and/or evaluation projects preferred.
• Three to five years of progressively responsible professional full-time experience in management in higher education
Institution Description
This twelve-month staff position works closely with the Director of Academic and Persistence Initiatives to oversee and implement multiple research projects and initiatives supporting undergraduate and graduate student success. This position will regularly communicate those research results via presentations and written/visual reports to stakeholders across campus, including executive leadership, administrative deans, and staff in Graduate Education, Admission, Student Affairs and Academic Affairs. This position will assist in transitioning the existing university expertise in modeling and research for undergraduate retention to graduate student persistence, modifying and extending the data collection and analysis as appropriate. This position requires excellent communication skills in order to provide appropriate interpretation and analysis of results for multiple stakeholders. This position must collaborate with Institutional Research and the Office of the Registrar to ensure data integrity, including data preparation and transformation, writing queries, conducting analyses using descriptive and inferential statistical methods, and the preparation of reports.
Benefits
The University offers a competitive benefits package, including medical coverage, a retirement savings plan with employer matching, and a tuition waiver for employees and their spouses and dependent children. To learn more about benefits, please visit our Benefits Overview page at
https://www.du.edu/human-resources/benefits
.
Application Due Date: 2019-05-20
Job Start Date: 2019-07-01
Salary: $60000 - $65000
City: Denver
State/Province/Region: CO
Institution: University of Denver
Reports To: Assistant Provost, Student Success
Staff # Reporting to Position: 0
Reports In Office: Office of the Provost
---
Search for openings in IR, effectiveness, assessment, planning, and related fields at higher education institutions in the U.S. and abroad.
Job Board
Resources & Tools