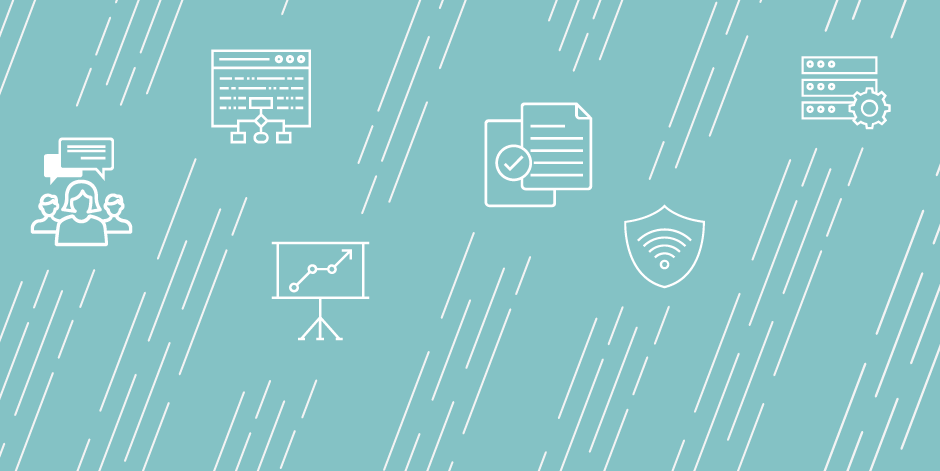 Associate Director, Office of Institutional Research and Ass
Job Duties
Responsibilities:
Collect, analyze, report, and present quantitative and non-quantitative information, such as that required of IPEDS, U.S. News, and College Finder, to state, federal, and regional regulators and accreditors, which demonstrate the attainment of the College's strategic directions.
Gather, analyze, report, and present statistical data on student success including enrollment statistics and demographics, retention and graduation rates, transfer rates, job placement rates, and satisfaction surveys administered to students, alumni, and employers.
Provide institutional expertise on survey design, execution, analysis, and presentation of results.
Support college/university planning efforts at all levels.
Serve as primary liaison with Information Technology Services for building the CSB/SJU data infrastructure.
Maintain a working knowledge of and support efforts of the Assistant Director of Institutional Research and Assessment, whose focus is on academic assessment and program review.
Perform other duties, such as representing the Director/Office at meetings, conferences, and institutional committees, as assigned.
Job Qualifications
Required:
Bachelor's degree in a relevant field (such as mathematics, statistics, informatics, research, social science, economics, or business)
Experience in institutional planning and/or research, including expertise with a range of quantitative and non-quantitative research methods
Experience in using statistical software and other tools appropriate to institutional research
Ability to communicate findings effectively through multiple forms of presentation
Effective organizational, time management, problem-solving, and interpersonal communication skills
Ability to work with minimal supervision and manage multiple priorities
Preferred:
Master's degree or graduate certificate in a relevant field
Experience in higher education, compliance reporting, or accreditation
Experience with strategic planning, academic assessment, or program review
Advanced knowledge of student information systems
Institution Description
The College of Saint Benedict (CSB), a liberal arts college for women, and Saint John's University (SJU), a liberal arts college for men, are located in the central lakes area of Minnesota, surrounded by more than 3,000 acres of pristine forests, prairies and lakes. The campuses are minutes away from St. Cloud, an increasingly diverse regional center with a population of over 100,000, and 70 miles from Minneapolis and St. Paul. Some CSB/SJU staff choose to reside locally, while others commute from the Twin Cities. Both St. Cloud and the Twin Cities offer a wide range of fine arts, cultural, dining, recreational and sporting opportunities.
CSB/SJU are Catholic colleges in the Benedictine tradition enlivened by values of community, hospitality, stewardship, and justice. The schools are dedicated to cultivating an equitable, inclusive community founded on respect for all persons. Students, staff and faculty from many diverse belief systems and backgrounds collectively bring a rich dimension to the academic, cultural, and religious experience at CSB/SJU. Learn more in our 
Statement on Diversity
.
With a total enrollment of approximately 3400 students, CSB/SJU are unique in all of higher education, distinguished by their commitment to the holistic transformational development of women and men within the context of a unified, coeducational experience. All students, faculty, and staff have the opportunity to experience and engage with the two institutions. For further information, see 
http://www.csbsju.edu/about
.
Benefits
The College of Saint Benedict and Saint John's University benefit plan includes:
Health, Dental, Vision and Life Insurance
403b retirement plan
Paid holidays, vacation, sick leave, parental leave
Long-Term Disability
Tuition Remission
Application Due Date: 2019-05-31
Job Start Date: 2019-07-01
Salary: Dependent on qualifications and experience.
City: Saint Joseph
State/Province/Region: MN
Institution: College of Saint Benedict/Saint John's University
Reports To: Director, Office of Institutional Research & Assessment
Staff # Reporting to Position: 0
Reports In Office: Institutional Research & Assessment
---
Search for openings in IR, effectiveness, assessment, planning, and related fields at higher education institutions in the U.S. and abroad.
Job Board
Resources & Tools