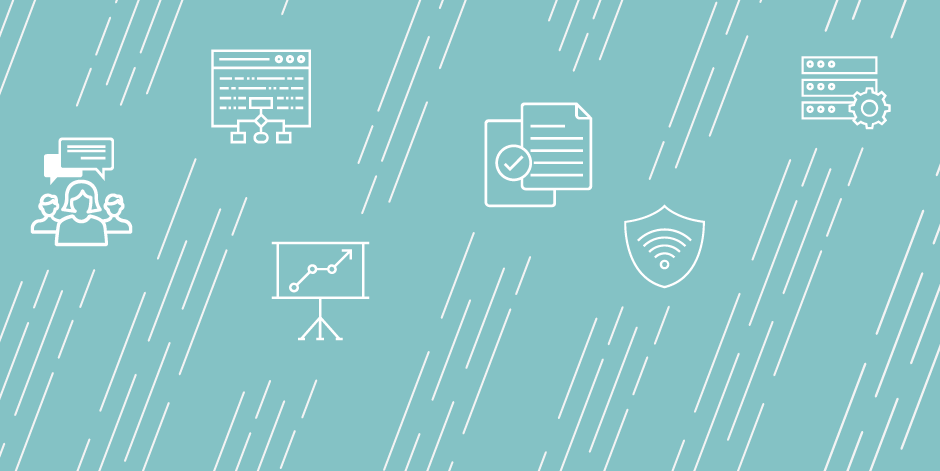 Application Procedure:
Applications must be submitted electronically to jobs@ct.edu and must be received no later than June 7, 2019. Please reference "Search #19-05" on the subject line of all emails. Please submit the following two (2) attachments with your email:
(1) CSCU Employment Application (available at:
http://www.ct.edu/files/pdfs/Employment-Application.pdf
) AND
(2) Cover letter, resume, and contact information for three professional references in a single MS-Word or PDF file.
Incomplete or late application packages received after the deadline may be discarded.
Refer to www.ct.edu for more information about the CSCU System Office and our 17 institutions.
Job Duties
The position is required to have extensive cooperative and collaborative relationships with faculty, students, staff, and with professionals in peer institutions and the System Office.  The incumbent is expected to serve the colleges and the system as a whole in a positive manner and to collaborate with academic and student services departments to contribute to retaining students.
For full details on duties please see:
http://www.ct.edu/hr/employment
Job Qualifications
Incumbents are required to have demonstrated advanced knowledge and abilities in the following areas:
 
Collecting, analyzing and applying data to policy recommendations;
Statistical analysis methods and techniques;
Database management systems, spreadsheet development and application of computerized statistical systems;
Strong information technology literacy skills;
Strategic planning methods;
Effective oral and written communications. 
These skills and abilities typically are acquired through a combination of education, training and experience which would include a Master's degree in an appropriately related field together with two to five years of experience applying those disciplines in a field related to educational or institutional planning; or a combination of education, training and experience which would lead to the competencies required for successful performance of the position's essential duties.
Institution Description
The Campus Director of Institutional Research performs complex and comprehensive analyses of information about such subject areas as student demographics, student academic histories, course offerings, institutional effectiveness and alumni career patterns to provide guidance to administrators on the effectiveness of the institution(s) and future strategic direction.

The Campus Director uses advanced statistical methods to collect, analyze and interpret a wide array of data to provide advice to administrators on strategic plans for developing the academic, social and administrative services. The position also may provide research-based recommendations on system-wide strategic direction and planning. A significant portion of the position's scope of work involves reporting institutional compliance to external agencies and doing mandatory reporting for State and Federal agencies. In addition, the Campus Director plays a critical role in supporting the college system through a new shared service model in its delivery of reports and data to key stakeholders.
Application Due Date: 2019-06-07
Job Start Date: 2019-08-15
Salary: Dependent on qualifications and experience.
City: Danielson and Norwich
State/Province/Region: CT
Institution: Quinebaug Valley Community College and Three Rivers Community College
Remote Work: Two campuses
Reports To: Director of the CSCU Office of Research & System Effectiveness
Staff # Reporting to Position: 0
Reports In Office: Office of Research & System Effectiveness
---
Search for openings in IR, effectiveness, assessment, planning, and related fields at higher education institutions in the U.S. and abroad.
Job Board
Resources & Tools