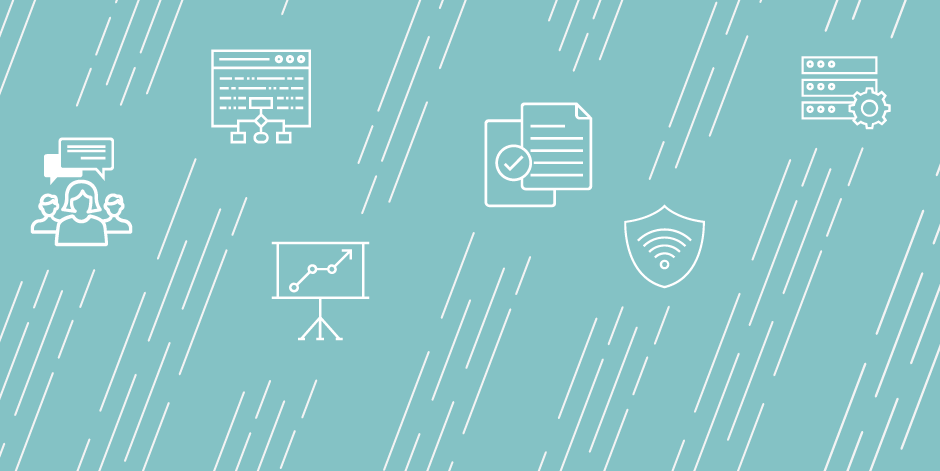 Coordinator of Assessment and Program Accreditation/Complian
Application Procedure:
Online Application can be accessed by clicking/accessing link below:

https://alfredstate.interviewexchange.com/jobofferdetails.jsp?JOBID=109964


Additional Information:
Pursuant to University policy, Alfred State College is committed to ensuring equal employment, education opportunity, and equal access to services, programs, and activities without regard to an individual's race, color, national origin, sex, religion, age, disability, gender characteristics, marital status, veteran status, military status, domestic violence victim status, or ex-offender status. Employees, students, applicants or other members of the University community (including but not limited to vendors, visitors, and guests) may not be subjected to harassment that is prohibited by law or treated adversely based upon a protected characteristic.
All applicants are subject to a criminal, employment, and educational background check.
Applicants interested in positions may access the Annual Security and Fire Safety Report for the College at http://www.alfredstate.edu/student-services/annual-security-and-fire-safety-report. Crime statistics are reported in accordance with the Jeanne Clery Disclosure of Campus Security Policy and Campus Crime Statistics Act. Applicants may request a hard copy of the report by contacting the SUNY Alfred State College University Police Department at 607-587-3999.
Job Duties
Essential Functions:
Academic Assessment. The coordinator will serve as the primary resource for Deans, Department Chairs, and faculty relative to continued assessment of academic programs.
Provide and facilitate workshops, speakers, and panel discussions relative to assessment and accreditation as part of ongoing professional development in academic affairs.
Manage Academic Program Assessment by monitoring curriculum maps, PSLO's, and evidence in Taskstream.
Continue work to coordinate ISLO's, PSLO's and CSLO's across the college.
Provide ongoing feedback to schools and departments regarding assessment work.
Support general education assessment in conjunction with the College's Senate Assessment and General Education (SAGE) committee.
Institutional Effectiveness. The coordinator will oversee continued usage of Taskstream to track effectiveness of each organizational unit on campus.
Monitor and review Outcomes/Objectives, Measures, and Findings and other related information for all Operational Units across campus in our Taskstream Accountability Management System (AMS).
Collaborate with each division to develop a "culture of evidence" supporting institutional effectiveness resulting in continuous improvement.
Assist in the development of a system to link assessment results to planning and budgeting processes.
Programmatic Accreditation and Compliance. Support processes relative to the professional accreditation and development/revision of academic programs    
Support departments during process of compiling accreditation materials and completing five-year reviews as well as ongoing program assessment.
Assist in the administrative processes related to the development of new academic program proposals and revisions in the context of SUNY and NYSED requirements.
Job Qualifications
Knowledge and Skill Requirements:
Master's degree required. PhD a plus.
Two to five years' experience working in a college setting with related experience in assessment.
Ability to work with college administration, deans, department heads, faculty, staff and students.
Excellent written and communication skills with strong analytical and presentation skills.
Demonstrated proficiency in the use of MS Office Suite; particularly EXCEL, PowerPoint, and Word.   
Knowledge of SUNY assessment, MSCHE and national subject matter accreditation.
Strong work ethic, honesty, a high energy level, and a philosophy of shared governance.
Ability to establish priorities and deal with numerous projects simultaneously.
Strong interpersonal skills and the ability to promote a collegial atmosphere with a commitment to diversity.  
Experience using an Assessment Management System (e.g. Taskstream, WEAVEonline, Campus Labs, etc.) is a plus
Institution Description
Nestled in a beautiful valley in the Southern Tier of New York, Alfred State has a long tradition of drawing the best faculty and staff from every field. This College of Technology offers outstanding opportunities in more than 70 majors, where project-based learning, sustainability, and civic engagement are cornerstones of the curricula. When students work on real-world problems, they learn how to think, not what to think, and they learn how to be involved in their community. That is why Alfred State graduates have a 99 percent employment and transfer rate.
Our faculty is dedicated to teaching and the academic success of our students. Alfred State seeks educators who are student-centered and engage in the life of the College. Our tenure process emphasizes teaching and university service with a more flexible approach to scholarship and professional growth.
Benefits
Being a State University of New York (SUNY) institution, Alfred State College provides comprehensive employee benefit programs designed to help keep our faculty and staff and their families healthy, safe, happy, and productive. Our programs also include a variety of components to help our employees improve the quality and balance of their work and family lives, and to help them prepare for their futures. 
Application Due Date: 2019-06-21
Job Start Date: 2019-08-01
Salary: $55000 - $65000
City: Alfred
State/Province/Region: NY
Institution: ALFRED STATE COLLEGE
Reports To: Director of the Office of Institutional Research, Planning and Effectiveness
Staff # Reporting to Position: 0
Reports In Office: Office of Institutional Research, Planning and Effectiveness
---
Search for openings in IR, effectiveness, assessment, planning, and related fields at higher education institutions in the U.S. and abroad.
Job Board
Resources & Tools