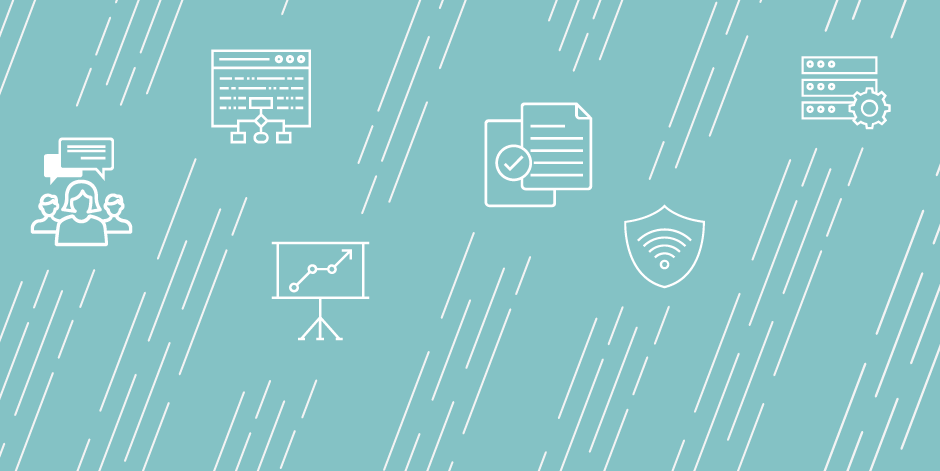 Job Duties
The Data Analyst is responsible for a variety of institutional research activities on all aspects of the community college system to support planning and system strategic decision-making as well as serve as a resource and source of support for our thirteen colleges.  In addition, this position will coordinate, complete and oversee the compilation of various institutional, agency, state, and federal reports, questionnaires, and surveys.  This position works as a part of a team but will have assignments for which this position is solely responsible.
Assist in providing/reporting information to both internal and external sources by writing queries, mining data, and analyzing and interpreting data from a wide variety of data sources.
Prepare, format, and clean data, and produce professional reports with graphs, comparisons and fact sheets in support of specific projects including enrollment reports, the system fact book and other research reports.
Research and resolve problems in accuracy of data. Organize and perform cross-check data and data testing as needed to ensure integrity and validity; provide solutions for enhancing data accuracy and streamlining reporting processes.
Work with the Business Intelligence team on enhancing the data warehouse to meet the needs of the System and the 13 colleges.  Use a variety of tools including SPSS, R, Cognos, as well as SQL queries against the database. 
Ability to interpret data, analyze results using statistical techniques and provide ongoing reports.
Strong attention to detail and ability to compare data outcomes for reasonableness and perform quality assurance.
Ability to share knowledge by responding to questions and providing training to others.
Ability to work both independently and as part of a team of analysts along with meeting tight timeframes.
Ability to establish and maintain effective working relationships with all levels of System staff, college staff, as well as units external to the System such as the Colorado Department of Higher Education.
Ability to communicate effectively, verbally and in writing.
Ability to handle multiple priorities and tasks and to meet deadlines.
Willingness to make a professional commitment through participation in professional conferences and workshops.
Job Qualifications
Graduation from an accredited college/university with a Bachelor's degree in computer science, mathematics, social science, data science or related field.
One year of increasingly responsible professional experience which includes data collection and reporting, data warehouse, and database use.
Detailed functional knowledge and expertise of data collection methods, data analysis, data integrity, and report preparation.
Demonstrated experience in conducting institutional research, social science research or data analysis utilizing query writing or statistical software applications (SPSS, R, SAS, etc.).
Demonstrated knowledge of writing SQL queries against a relational database.
Demonstrated knowledge of the Microsoft Office Suite.
Institution Description
A career at the Colorado Community College System's administrative office comes with great perks. As you help the operations of our 13 colleges continuously improve, you will reap a rewarding experience with being a part of an enterprise which assists thousands of students to elevate their lives each year. We are confident – when you consider all the tangibles and intangibles – you will want to make the next, and final, stop of your career the Colorado Community College System.
You will admire the friendly culture of our system office and be inspired by our team environment and dedicated employees. Additionally, we offer:
Generous annual and sick leave benefits (15 hours of annual leave and 10 hours of sick leave accrued each month – based on fulltime status); our employees stay because of the work/life balance they are able to obtain here.
Attractive health, dental, vision, life, and flexible savings options; we will also help you build your retirement savings via our defined benefit or defined contribution plans.
An opportunity to become a lifelong-learner and enjoy considerable savings for the college education of your dependents through our tuition reimbursement program.
For a complete overview of our benefits, visit the benefits section of our website (https://internal.cccs.edu/human-resources/employee-benefits/).
Application Due Date: 2019-05-06
Job Start Date: 2019-05-28
Salary: $53500 - $57500
City: Denver
State/Province/Region: CO
Institution: Colorado Community College System
Reports To: Assistant Director, Institutional Research
Staff # Reporting to Position: 0
Reports In Office: CCCS-IT
---
Search for openings in IR, effectiveness, assessment, planning, and related fields at higher education institutions in the U.S. and abroad.
Job Board
Resources & Tools