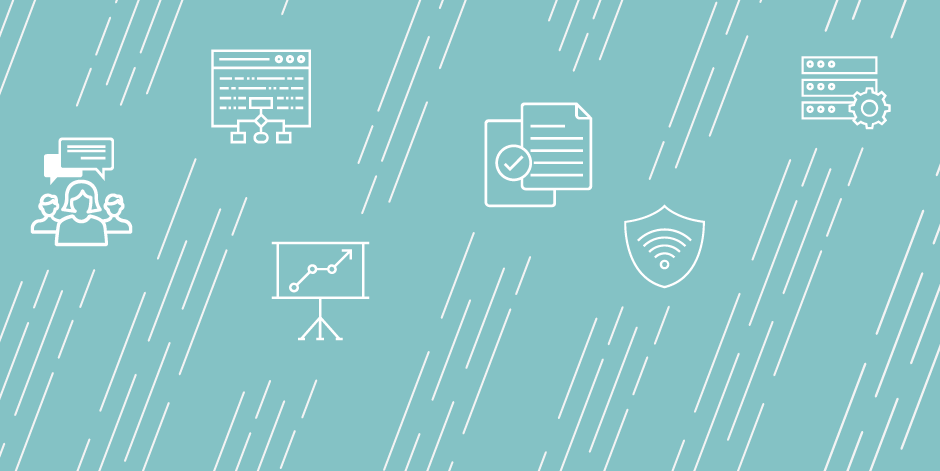 Dean of Assessment, Research & Planning
Application Procedure:
To apply, please send a cover letter, resume and list of three professional references to resumes@racc.edu and reference AA-DARP in the subject line.
RACC is an Equal Opportunity Employer: minority/female/disability/veteran.
Job Duties
Summary: The Dean of Assessment, Research, and Planning is a senior-level position that reports to the Provost and works closely with the President in leading Institutional Planning efforts. This position directs college-wide strategic planning, institutional research, outcomes assessment, and helps to create a culture of assessment on campus through collaboration. He/she will provide leadership in identifying data to inform institutional decision-making and monitor institutional effectiveness and viability. He/she will supervise the Coordinator of Institutional Research responsible for the reporting of data, both internal and external in support of college-wide planning and assessment, and for coordinating compliance reports required by governmental agencies. The Dean of Assessment, Research, and Planning plays a critical role in linking planning, budgeting, and assessment throughout the College. This position also provides leadership and oversight to the accreditation activities of the College. 
Essential Duties and Responsibilities: 
Planning

Work with President, and Vice Presidents to assess and achieve the College's Strategic Plan.
Coordinate the development and on-going assessment of the College's Strategic Plan.
Implement and manage a systematic process to document, monitor, and evaluate productivity, efficiency, and institutional effectiveness.

Institutional Research

Provide leadership in identifying data to inform institutional decision-making and monitor institutional effectiveness and viability.
Supervise the Coordinator of Institutional Research and provide oversight for reporting to state, regional and federal agencies.
Recommend changes to the College's data warehouse and analytics infrastructure for college-wide reporting.
Coordinate college-wide surveys including administration, analysis and dissemination of results.
Coordinate responses to AdHoc requests for information needed to inform strategic planning and external surveys.

Assessment

Design, develop and manage assessment processes that improve the quality and effectiveness of all areas of the College, with special attention given to the Strategic Plan and Student Learning Outcomes.
Work with faculty and staff to create a culture of continuous improvement of student learning outcomes assessment and degree program evaluation.

Accreditation

Serve as the institution's Accreditation Liaison Officer.
Coordinate the Middle States Commission reaffirmation of accreditation related reports and processes. 

Committee Assignments

Chair the Institutional Planning Council, in consultation with the President.
Chair the Assessment Committee.
Serve on the Provost Council
Serve as the College's Accreditation Liaison Officer.
Serve, as assigned, to committees of the PA Commission for Community Colleges.
Attend meetings of the Executive Team, Board of Trustees, and Academic Leadership Team as needed.
Attend other meetings as needed.
Supervisory Responsibilities: Directly supervise the Coordinator of Institutional Research. Carry out supervisory responsibilities in accordance with College policies, Collective Bargaining Agreements and applicable laws. Responsibilities include interviewing, hiring, and training employees; planning, assigning, and directing work; appraising performance; rewarding and taking corrective action with employees; addressing complaints and resolving problems.
Job Qualifications
To perform this job successfully, an individual must be able to perform each essential duty satisfactorily. The requirements listed below are representative of the knowledge, skill, and/or ability required. Reasonable accommodations may be made to enable individuals with disabilities to perform the essential functions. 
Education and/or Experience:
Required:
Master's Degree from an accredited university in a related field.
At least five years of administrative experience in higher education, preferably in institutional research, planning, and assessment, leading, directing, and overseeing multiple functions, programs, and activities.
Five years of supervisory experience with excellent personnel management skills.
Experience in student learning outcomes assessment, coordination of program review in higher education, evaluating degree program effectiveness, developing guidance materials and training faculty.
Experience in preparing reports for college and accreditation bodies.
Experience in strategic planning.
Experience in applied institutional research and analysis.
Experience with IPEDS data reporting.
Experience in data collection, storage warehousing, access, analysis, and usage for evidence-based improvements.
Experience with higher education learning management, data and reporting systems (e.g. Canvas, Ellucian)
Preferred:
Bilingual communications (reading, writing and speaking) in English and Spanish is strongly preferred
Other Skills and Abilities:
Strong organizational and analytic skills to prioritize, take initiative, follow projects through to completion, and manage multiple processes/projects/tasks.
Forward-thinking, innovative, and proactive in identifying problems and implementing evidence-based improvements.
Excellent collaborative leadership style with a strategic and creative approach to issues, and exceptional problem-solving and decision-making abilities.
Excellent interpersonal communication, written, and graphic presentation skills to effectively collaborate, develop, implement, and communicate data and recommendations with a wide range of stakeholders (board members, administrators, faculty, staff, and students.)
Strong commitment to inclusivity and diversity, and ability to interact effectively with a variety of constituent groups.
Strong computer skills required - including proficiency in database querying using SQL, advanced features of Microsoft EXCEL and basic features of Minitab or SSSP.
Exceptional organizational skills.
Ability to manage multiple projects independently and simultaneously with minimal supervision. 
Computer Skills: To perform this job successfully, an individual should have knowledge of Spreadsheet software and Word Processing software.

Communication Skills: Ability to write reports, business correspondence, and procedure manuals. Ability to effectively present information and respond to questions from groups of managers, clients, customers, and the general public.

Mathematical Skills: Ability to work with mathematical concepts such as probability and statistical inference, and fundamentals of plane and solid geometry and trigonometry. Ability to apply concepts such as fractions, percentages, ratios, and proportions to practical situations. 
Institution Description
Reading Area Community College (RACC) is an accredited, comprehensive, open-enrollment education institution that provides the following: Associate degree, Certificate and Diploma Programs; career-focused training; transitional coursework; skills training for business and industry; personal enrichment programs and public service activities. Sponsored by Berks County, the College provides affordable access to meet identified community educational needs.
Students from every age, race, religion and many different countries throughout the world choose to study here. Those who are seeking degrees at the college are attracted to programs like nursing, respiratory care, criminal justice and business. Other people pursue individual courses to brush up on a skill or interest, or pursue certification in a variety of subjects. The Community Education/Workforce Development division offers programs like dental assisting, home health aide, veterinary assisting and GED preparation.
The College plays an important part in the business community as well. The Schmidt Training and Technology Center provides training in senior leadership, manufacturing technology, information technology, workplace readiness and workplace literacy. RACC also partners with other community organizations to enhance the economic vitality of the city and county.
Benefits
Benefits are effective on the first day of employment.
Health Insurance
 -Medical
 -Dental
 -Vision
 -Prescription
 -Section 125 Medical
 -Section 125 Dependent
 -Health Savings Account
| | | |
| --- | --- | --- |
| Retirement | TIAA - 9% of salary contributed by RACC | 6.25% of salary |
| | PSERS - for previous members | Per member contract w/PSERS |
| | SERS - for previous members | Per member contract w/SERS |
| | |
| --- | --- |
| Life Insurance | 1 - 2 times Salary up to $100,000 maximum, based on years of service |
| AD&D | 2 times Salary up to $100,000 maximum |
Paid Leaves
 -Vacation
 -Personal
 -Floating Holidays
 -Sick
 -Bereavement
 -Religious
 -Emergency closings
| | |
| --- | --- |
| Short Term Disability | Sick Leave Bank |
| Long Term Disability | Available after 6 months continuous medical leave |
| Adoption Fees | Up to $3,000 |
| Tuition Waiver | Tuition & Fees free to employees |
| Educational Assistance Loans | Distributed from shared fund. |
| | Courses must be related to employees' duties and be for next higher degree |
| Education Increments | $500 - $1,000 added to base salary, dependent on level reached |
Application Due Date: 2019-05-31
Job Start Date: 2019-07-01
Salary: $80000 - $100000
City: Reading
State/Province/Region: PA
Institution: Reading Area Community College
Reports To: SVP Academic Affairs / Provost
Staff # Reporting to Position: 1
Reports In Office: Academic Affairs
---
Search for openings in IR, effectiveness, assessment, planning, and related fields at higher education institutions in the U.S. and abroad.
Job Board
Resources & Tools