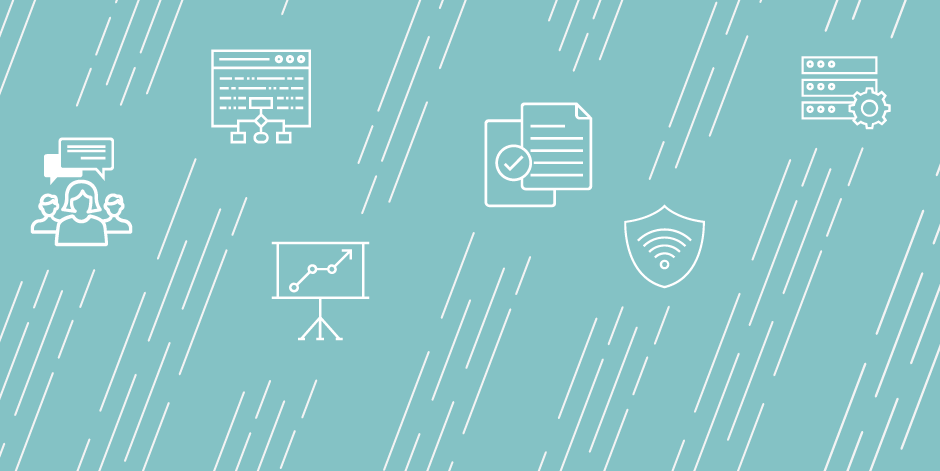 Application Procedure:
Please electronically submit the following to apply@ccsu.edu
Letter of interest addressing qualifications for the position
Current curriculum vita
Names of three current professional references with addresses, email addresses and telephone numbers
No hard copies will be accepted.  
Please redact any personally identifiable information (i.e., Social Security number, date of birth, marital status, country of origin) from any documents submitted.

For more information, contact Martha Kruy, Reference, Instruction and Assessment Librarian, past Chair of the Academic Assessment Committee, and Assessment Coordinator Search Chair at 860-832-2063 or mkruy@ccsu.edu.   


Job Duties
The position reports to the Director of Institutional Research and Assessment and will coordinate university assessment activities. The candidate will assist in the planning, implementation, coordination and reporting of both direct and indirect assessments for the University.
Candidates are expected to be committed to multiculturalism and working with a diverse student body.  Other duties include:
Prepares reports to meet accreditation and state reporting requirements such as New England Commission on Higher Education (NECHE), and Connecticut State Colleges and Universities (CSCU), etc. May provide support for discipline-specific accreditation and program review.
Works with the Director of Institutional Research and Assessment, facilitating and managing assessment software used for assessing General Education and discipline-specific assessments.
Provides training and technical support for faculty/staff related to the assessment software.
Establishes and maintains effective liaison with academic deans, department chairs, faculty and staff to facilitate the administration and use of results from direct and indirect assessments.
Facilitates and coordinates the administration of surveys and prepares institutional reports on resulting data. May develop surveys as needed.
Prepares institutional studies, plans, reports, and university-wide assessments as directed; reports may be written or verbal.
Works with the CCSU Academic Assessment Committee to organize the evaluation of program assessment reports, which are submitted to the Committee for review.
Job Qualifications
Required Qualifications:
Bachelor's degree in relevant field.
Minimum of four years of experience with project management.
Exceptional communication, interpersonal, and organizational skills along with the ability to work collaboratively with faculty, staff and external constituents.
Demonstrated ability to work independently, handle multiple projects, work within set deadlines, and communicate in both written and oral formats.
Credentials and/or experience substantially comparable to the above may also be considered.
Preferred Qualifications: 
Experience with accreditation requirements such as The New England Commission of Higher Education (NECHE), and prior direct and indirect assessment experience is preferred.
Experience with Microsoft Office software is preferred.
For full consideration, applications must be received by 
May 24, 2019
.  Salary is commensurate with education and experience; salary range begins at $61,617.
Institution Description
CCSU is one of four universities in the Connecticut State Colleges & Universities system.  Excellent professors and a wide array of academic programs prepare students for success in the academic field of their choice.  As of fall 2018, CCSU serves nearly 12,000 students.  CCSU is richly diverse: more than 34 percent of students are of traditional minority heritage.  Visit our web site at http://www.ccsu.edu/.
CCSU is located in New Britain, a city with a population of some 70,000, within a 10-minute drive to the state capital of culture-rich Hartford.  CCSU is currently in a large-scale community engagement initiative, designed to more effectively embrace our communities as the "steward of central Connecticut."  Pursuing a range of partnership arrangements with area businesses, schools, agencies, and more, this initiative will create significant new opportunities for student internships and faculty research, as well as an expanding array of cultural collaborations with the New Britain Symphony Orchestra, city theatres, the world-renowned New Britain Museum of American Art, and other area attractions.
Application Due Date: 2019-05-24
Job Start Date: 2019-07-05
Salary: Dependent on qualifications and experience.
City: New Britain
State/Province/Region: CT
Institution: Central Connecticut State University
Reports To: Director of Institutional Research & Assessment
Staff # Reporting to Position: 0
Reports In Office: Institutional Research & Assessment
---
Search for openings in IR, effectiveness, assessment, planning, and related fields at higher education institutions in the U.S. and abroad.
Job Board
Resources & Tools