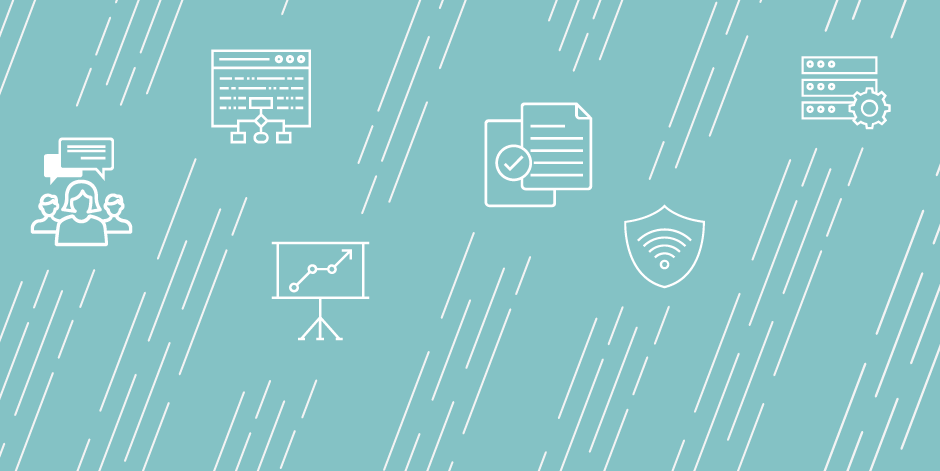 Director of Institutional Research
Job Duties
The Director reports to the Vice Provost of Institutional Research and Strategic Analytics and works independently with other administrators, staff and faculty members to oversee and/or assist with special studies, survey design and research, statistical analysis, business intelligence and strategic analytics. Specific responsibilities include: oversee the compilation, verification and analysis of regularly disseminated statistical institutional data and information; lead the development of research studies to inform decision making and planning; include use of data visualization and strategic analytics in preparing reports of the findings; manage the office and supervise staff on a day-to-day basis and maintain a cycle of regular institutional studies and reports, archival data and key indicators to support the recurring decision-making needs of the University; serve as Data Manager of Institutional Research related data and as primary contact for official University information; supervise and administer the course evaluation process, as well as the electronic voting process of faculty matters conducted through the Office of Institutional Research and Strategic Analytics; and serve as representative for the Vice Provost or the Office of Institutional Research and Strategic Analytics on various campus committees and external professional organizations. This role will support the outreach efforts of OIRSA to campus data consumers, serving as a consultant on the availability and accuracy of institutional data. Please visit job posting for full job description:
https://lehigh.hiretouch.com/position-details?jobID=55263&job=director
Job Qualifications
Master's Degree in Economics, Information Systems, Statistics, Social Research, Psychology or Education Administration; Doctorate Degree is preferred
Minimum of 5 years relevant experience in data analysis, quantitative research methods or statistical analysis
Supervisory experience preferred
Experience in an institutional research or business intelligence setting at a University
Minimum of 4 years experience analyzing and preparing data sets for IPEDS, the Common Data Set and other required official University reporting
Solid communication and interpersonal skills
Solid writing ability and organizational skills
Solid analytical, decision making and problem solving skills
Solid computer skills with experience using word processing and spreadsheet software
Experience with data visualization or business intelligence software (e.g.  Tableau, Power BI, etc.) and statistical software (e.g. SPSS, R, etc.)
Successful completion of standard background checks including but not limited to: social security verification, education verification, county and national criminal background checks, PATCH, FBI fingerprinting, Child Abuse Clearance.  Based upon the requirements of the position Lehigh may also request credit history reports, motor vehicle checks and professional license/certification verification
Institution Description
Lehigh is a premier residential university, annually ranked in the top tier of national research universities. A coeducational, nondenominational, private university, Lehigh's four colleges and numerous research centers contribute to a vibrant, collaborative academic community that serves undergraduate and graduate students from across the globe.

The university rewards creativity, leadership, and innovation. And our commitment to excellence and intellectual curiosity are the underpinnings in everything we do. These core values also influence our compensation and benefits program for faculty and staff. In addition to competitive salaries, medical, and life insurance, we offer generous retirement contributions and a tuition remission program for employees and their families.

Lehigh's hillside campus is situated on 1,600 acres in eastern Pennsylvania's scenic Lehigh Valley. The region features outdoor recreational opportunities, numerous cultural activities, and a rich history that Lehigh has been a part of since 1865. The location is also in close proximity to the New York and Philadelphia metropolitan areas.

As with our students, Lehigh expects the highest quality from its staff and faculty. We are continually searching for talented and energetic individuals to join this dynamic university.
Application Due Date: 2019-06-01
Job Start Date: 2019-08-01
Salary: Dependent on qualifications and experience.
City: Bethlehem
State/Province/Region: PA
Institution: Lehigh University
Reports To: Vice Provost for Institutional Research and Strategic Analytics
Staff # Reporting to Position: 4
Reports In Office: Institutional Research and Strategic Analytics
---
Search for openings in IR, effectiveness, assessment, planning, and related fields at higher education institutions in the U.S. and abroad.
Job Board
Resources & Tools