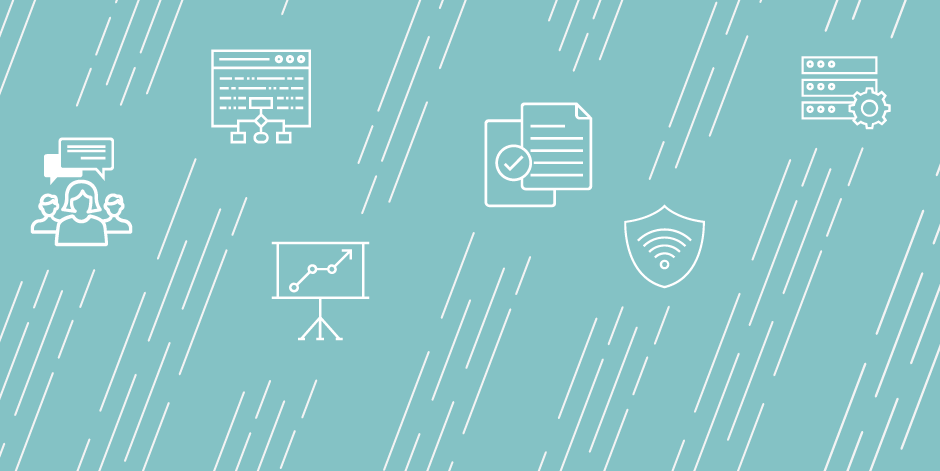 Institutional Research Analyst
Job Duties
The Institutional Research Analyst supports the data and analytic functions of the Office and collects, analyzes, synthesizes, and presents institutional data related to student success, operational efficacy, strategic planning, and other factors that impact UTC funding and reporting requirements for both internal and external audiences. The Analyst is involved with extraction of data from institutional databases and information systems to meet the needs of the University for data-informed decision making. The Analyst uses and implements a variety of software products and data visualization tools to provide information in a logical and contextual manner for enhanced understanding. The Analyst also will draft reports summarizing findings. The Analyst works collaboratively with other members of the Office of Planning, Evaluation, and Institutional Research team to advance the strategic use of data throughout the institution to improve the efficacy of practices that impact student success. Responsibilities may vary as data analysis needs change over time.
Job Qualifications
Education:
A minimum of a bachelor's degree is required in Statistics, Math, Psychology, Social Sciences or related field. Relevant experience may substitute for the degree requirement.
Required Experience:
Minimum of three years' experience in higher education team environments with specific documented experience in higher education database systems.
Minimum of 2 years' experience with data analysis, state and federal reporting, assessment, and/or evaluation.
Minimum one-year experience with a student information system such as Banner by Ellucian.
Preferred Experience:
Experience in the higher education field creating and running reports from Banner, Argos, SAP or other similar platforms.
Demonstrated ability to provide data and contextual information in a logical, easy to understand manner; specifically, experience creating dashboards, charts, and tables to visualize information.
Experience with at least one statistical software package (SPSS, SAS, Stata, R, etc.) and survey software (Qualtrics, Question Pro, etc.)
Experience using MS Office products, including Excel or Power BI.
Job Skills:  
Excellent oral and written communication skills.
Proven ability to function well in a team-oriented environment.
Exemplary interpersonal and organizational skills, and intermediate/advanced computer skills required.
Applicants must be accustomed to working with large data sets and have experience creating data reporting templates, dashboards, and protocols.
Proven aptitude for learning new skills and software applications.
Ability to work with faculty, staff, and administrators at various levels within the organization to determine the right data to answer pertinent questions.
This person must be detail-oriented, yet flexible, with the ability to manage multiple high-level ad hoc priorities, as well as routine projects throughout the year.
Institution Description
The University of Tennessee at Chattanooga is a national model for metropolitan universities. In collaboration with our many regional partners, we offer our students an experiential learning environment graced with outstanding teaching scholars in bachelor's, master's, and doctoral programs.
Benefits
The University of Tennessee at Chattanooga offers a competitive employee benefits package that includes holiday, annual (vacation), sick, bereavement, court and military leave; basic medical and life insurance; educational benefits for employee, spouse, and dependents; retirement contributions; tax deferred income plans; flexible benefits plans; and more. 
Please see UTC's Benefits page.
Application Due Date: 2019-05-14
Job Start Date: 2019-07-01
Salary: Dependent on qualifications and experience.
City: Chattanooga
State/Province/Region: TN
Institution: University of Tennessee Chattanooga
Reports To: Interim Executive Director
Staff # Reporting to Position: 9
Reports In Office: Office of Planning, Evaluation, and Institutional Research
---
Search for openings in IR, effectiveness, assessment, planning, and related fields at higher education institutions in the U.S. and abroad.
Job Board
Resources & Tools