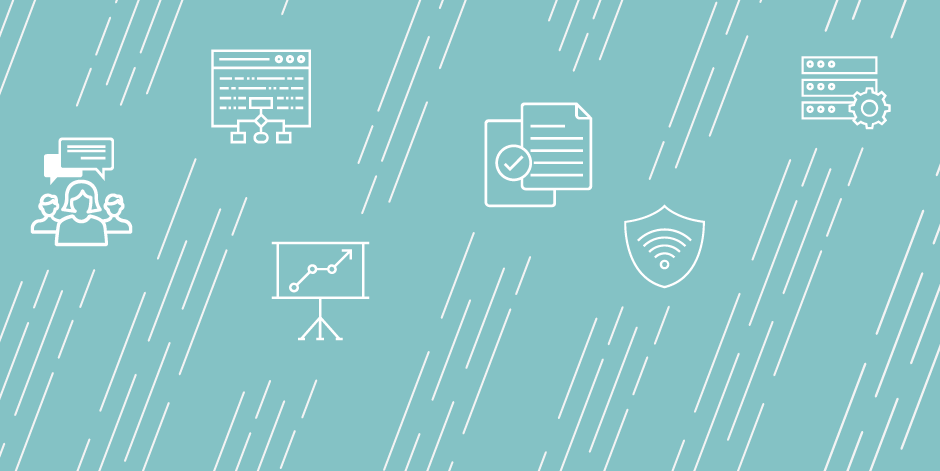 Manager 3, Business Analytics
Job Duties
The rockstar team of analysts in the Data Science & Analytics department at Salt Lake Community College (SLCC) are seeking a manager to help the college innovate on it's use of data and build institutional capacity for evidence-based, data-informed planning and decision-making. This position will directly influence student success by providing necessary datasets to faculty, staff, administrators, and students through effective data visualizations and tools. What motivates us to come to work everyday is the feeling that we are helping our diverse community learn and grow. Our department is uniquely positioned at the college to truly make a difference in providing the data and stories for decisions to be made to improve our college.
This position will require a skilled manager who can appropriately ask critical questions and optimize current business processes to effectively handle increasing demand for data and analysis. Be a leader in with best practices and innovation in data consumption to ensure the Data Science & Analytics team is delivering the most effective data insights possible. This position will collaborate with administrators, staff, faculty, and students to understand the opportunities for data and data-informed insights at the College. These requests will include KPIs, interactive dashboards, ad hoc requests, and recurring reports. The position requires a focus on delivering trusted, validated, and accurate data.
This position will oversee the content and execution of Cognos training courses for all SLCC Cognos report writers. This position will also develop and maintain the Cognos framework for accessing data warehouse data with a focus on using best practices and standards to create a user-friendly framework for report writers. The position will oversee the maintenance of Cognos system documentation including frameworks, user guides, and technical guides to assure that SLCC's data query and retrieval processes are standardized, reliable, and valid across all departments. In addition to Cognos work, this position will oversee the development of enterprise dashboards in Tableau. A close working relationship with our Information Technology department will be needed to ensure data is securely and efficiently delivered to the appropriate users.
Reporting to the Director of Data Science & Analytics, the Manager of Business Analytics will lead, mentor, and supervise an expanding team of talented analysts. The position will need to manage strategic projects and also ad hoc requests. The ideal candidate will be creative in turning user requests into intuitive, stunning visual displays of data, interpreting the users' needs into data products that meet a wide audience's needs.
Job Qualifications
PREFERRED
Graduate degree in information technology, statistics, business management, or related field.
Experience in community college or educational administration.
Experience with data systems at an higher education institution.
Experience with Ellucian Banner.
Experience with IBM Cognos and Tableau.

MINIMUM
Bachelor's degree in information technology, statistics, business management, public administration, or related field.
Five (5) to seven (7) years of direct, paid, full-time work experience
Institution Description
SLCC
 is a premiere community college in the western United States and a national leader. The college is increasing its investment in data and analytics and seeks a skilled manager to manage the front-line effort.
Application Due Date: 2019-05-31
Job Start Date: 2019-06-17
Salary: $50000 - $100000
City: Salt Lake City
State/Province/Region: UT
Institution: Salt Lake Community College
Reports To: Director, Data Science & Analytics
Staff # Reporting to Position: 4
Reports In Office: Data Science and Analytics
---
Search for openings in IR, effectiveness, assessment, planning, and related fields at higher education institutions in the U.S. and abroad.
Job Board
Resources & Tools