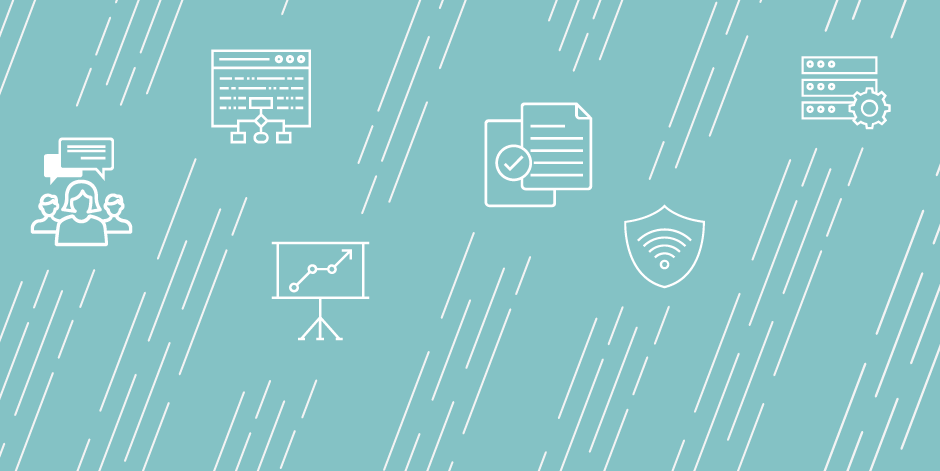 Data Intelligence Analyst
Job Duties
IRRIS seeks a collaborative and detail-oriented individual with a great eye for design to join our team. As part of the institutional research team, this position will contribute to development and updating of data visualization dashboards and business intelligence reports to serve the decision-making needs of various constituencies of the university.

Responsibilities
Business intelligence/data visualization:
Collaborate with small team of developers and analysts to build, update, and improve intuitive, interactive, and actionable Tableau data visualizations

Use multiple business intelligence tools (e.g. SPSS, SQL, Cognos) to extract data from institutional data sources to clean data, build reports/dashboards, and answer ad hoc questions

Gain in-depth knowledge of current processes and create documentation for business intelligence reports, dashboards, or other outputs

Support analysts, coordinators, and data scientists in analyzing data to derive new insights

Assist in responding to data requests/open records requests received by IRRIS

 
Interpersonal skills:
Clearly communicate comprehensive

analysis/interpretation

of information

Liaise with departments across the university to assess data and reporting needs and develop scalable solutions

Follow and help to develop departmental protocols, inform and support team members

Exhibit patience, attentiveness, knowledge, flexibility, trustworthiness, positivity, tenacity, guidance, and willingness to learn in customer interactions
 Other duties:
Perform related duties as required 
Job Qualifications
Required Qualifications
Bachelor's degree in Data Science, Computer Science, Economics, Mathematics, Statistics, Information Systems, Social Sciences, or related field involving quantitative analysis
1 or more years of experience assessing raw data, cleaning data, and preparing it for use in data visualization software; experience distilling large amounts of data into meaningful insights for technical and non-technical audience
1 or more years of experience in data visualization using Tableau or similar BI tools
Demonstrated ability to use advanced Tableau functionality including table calculations, level of detail calculations, dashboard actions, and parameters
Knowledge of relational databases, ETL, and data warehouse processes
Demonstrated ability to apply critical thinking to working with data in order to spot errors, develop creative solutions, and deliver insightful visualizations
Demonstrated ability to apply data visualization best practices (including chart types, layout, and use of color) to tell clear, concise and compelling stories. A work sample will be required from all candidates selected for interviews
Familiarity with usability and user-centered design principles
Demonstrated ability to organize projects and bring them to a successful conclusion with minimal supervision
Excellent interpersonal skills to positively contribute to collaborative team, influence without authority, and thoughtfully and productively give/receive feedback
Excellent verbal and written communication skills to clearly convey information in person, over the phone, and in writing
Demonstrated habit of documenting all work
A detail-oriented individual who can work independently and as part of a team
Equivalent combination of relevant education and experience may be substituted as appropriate
Preferred Qualifications
Experience in an institution of higher education

Master's degree in Management Information Systems, Computer Science, Design, Data Science, Data Analytics, Statistics, Mathematics, Social Sciences, or related field involving quantitative analysis

Demonstrated expertise with complex Tableau functionality including table calculations, level of detail calculations, parameters, and dashboard actions

Some programming and web development knowledge (e.g. SQL, Python)

Experience preparing and presenting data insights and making data-driven recommendations to leadership

Experience developing and maintaining online data repositories and portals for various types of data
Institution Description
University of Texas, Institutional Reporting, Research and Information Systems
Benefits
See University of Texas posting regarding benefits.
Application Due Date: 2019-07-31
Job Start Date: 2019-06-17
Salary: Dependent on qualifications and experience.
City: Austin
State/Province/Region: TX
Institution: IRRIS
Reports To: Executive Director - Institutional Reporting, Research & Information Systems
Staff # Reporting to Position: 0
Reports In Office: Institutional Reporting, Research & Information Systems
---
Search for openings in IR, effectiveness, assessment, planning, and related fields at higher education institutions in the U.S. and abroad.
Job Board
Resources & Tools