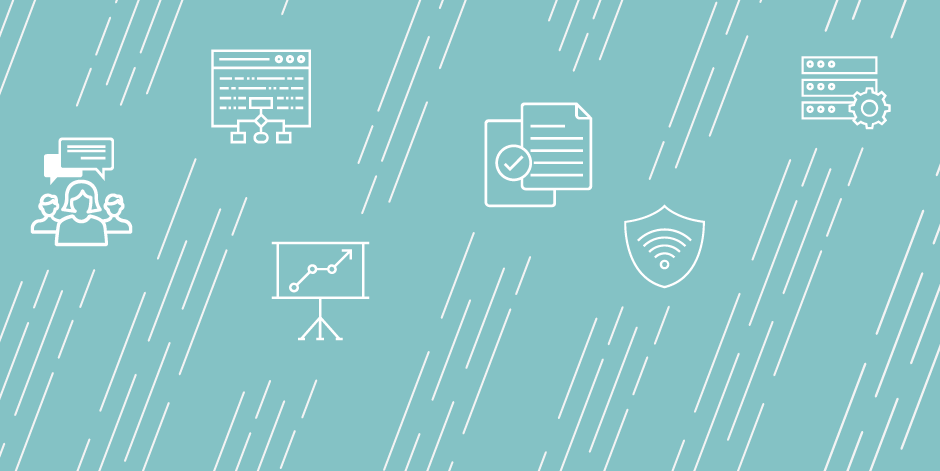 Director of Institutional Research
Job Duties
Reporting to the Assistant Vice President for Strategy, Planning and Effectiveness, the Director of Institutional Research will provide leadership in the development of a comprehensive Office of Institutional Research and will play a key role in creating the infrastructure, processes, and systems that generate data for strategic and informed decision-making. Responsible for directing and managing data collection and data analysis, and for developing data analytics and visualization platforms, the Director will provide a trusted, centralized resource for accurate data to support operational and strategic efforts across the College. Emphasis will be placed on data analysis, interpretation, and predictive modeling to assist in identifying and framing critical issues in support of institutional goals.
The successful candidate will be a collaborative, strategic thinker with a high level of attention to detail. The ability to manage multiple tasks according to required deadlines, exercise discretion and tact in all interpersonal contacts, and to maintain confidentiality at all times is a must.
Job duties include but not limited to:
Direct the Office of Institutional Research around the use of data for institutional intelligence, data visualization and dashboards.
Demonstrate technological expertise, knowledge of current research and trends and innovative practices in higher education.
Develop predictive analyses and analytics to support college-wide strategic goals, objectives and initiatives.
Serve as a content area expert on research methods, data collection, data analysis, data integrity, quality assurance and common data definitions.
Develop a structure to oversee survey functions, including support for survey instrument development, annual schedule for administering surveys, build/manage a data warehouse for survey results, and create a survey instrument library.
Communicate relevant, timely, accurate and actionable institutional data to administrators.
Prepare presentations in a variety of formats to communicate research findings to the college community, including creating access points and facilitating the use of reports to promote data-driven decision making.
Ensure that institutional data collection and reporting processes are reliable, valid and ethical.
Develop data analysis in a consumable format for presentation to and use by important stakeholders.
Collaborate with Information Technology Services team to ensure proper management and storage of data to support research efforts.
Design and execute projects related to areas such as academic success, business operations, and recruitment.
Ensure the accuracy and timeliness of all State and Federal reports of student data for accountability and funding purposes.
Job Qualifications
Required Knowledge and Skills
Earned master's degree.
At least 5 years' experience in institutional research or data intelligence.
Demonstrated knowledge of research methods, design and analysis, including quantitative and qualitative approaches.
Working knowledge and experience with business intelligence (BI) and data visualization software.
Substantial knowledge and experience in data analytic statistical packages.
Strong oral and written communication skills.
Preferred
Experience in higher education.
Minimum of two years at a director level or relevant supervisory role in higher education institutional research or institutional data management.
Demonstrated knowledge of modeling and trend analysis.
Proficiency with BANNER or similar student information systems; experience with SIRIS.
Experience with SQL, Python, Tableau or Power BI.
Experience working with and serving diverse populations.
Institution Description
Established in 1889 as a state normal school with the sole mission of training teachers, the SUNY College at Oneonta was a founding member of the State University of New York system in 1948.  Today, SUNY Oneonta is a multi-purpose comprehensive public college with programs in the liberal arts, sciences, social sciences, and professional studies.  The College is known for outstanding and accessible faculty, a campus community committed to academics and service, developing students into life-long learners, and a beautiful campus that helps nurture connections between the upper Susquehanna Valley of rural central New York and our global society.
Application Due Date: 2019-08-17
Job Start Date: 2001-01-01
Salary: Dependent on qualifications and experience.
City: Oneonta
State/Province/Region: NY
Institution: SUNY Oneonta
Reports To: Assistant Vice President for Strategy, Planning and Effectiveness
Staff # Reporting to Position: 999999999
Reports In Office: Institutional Research
---
Search for openings in IR, effectiveness, assessment, planning, and related fields at higher education institutions in the U.S. and abroad.
Job Board
Resources & Tools