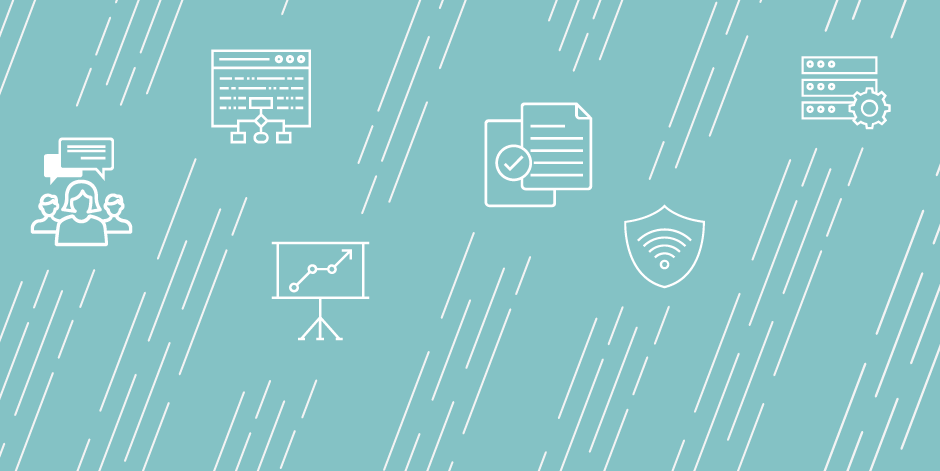 Director of College Research and Planning
Application Procedure:
Applications are accepted online only at: https://www.yosemite.edu/recruitment/employmentopportunities/ 
Select Job Openings, Select Search Jobs, Select Job Title, Create an account and Apply to this job.
Please note: The District does not integrate with the third party service of Interfolio; therefore, reference letters must be submitted along with the application documents required.
EQUIVALENCY: District has adopted equivalency procedures which enables applications by individuals not possessing qualifications listed above. For more information on equivalency, go to https://www.yosemite.edu/recruitment/equivalency_policy_and_procedures 
Choose: Equivalency Policy and Procedures. When requesting equivalency, attach a completed
Those applicants selected for personal interview will be notified by email or phone. In accordance with Board policy official offers of employment will be made only by the Chancellor or Vice Chancellor/Human Resources, YCCD. Final appointment is subject to confirmation by the Board of Trustees.
Federal law requires the District employ only US citizens and aliens authorized to work in the United States. Written verification of employment eligibility is required.
BACKGROUND CHECK: A background investigation of new employees is required, including reference checks and a state criminal history report. Employment will not begin until the history check has been cleared by Human Resources. The cost for the criminal history report will be the responsibility of the successful candidate.
TRANSCRIPTS: At the time an offer of assignment is made, proper salary placement is contingent upon receipt of OFFICIAL (sealed) transcripts. Instructors with advanced degrees and coursework shall be placed on the appropriate salary column and step up to step 10. Initial salary placement will be at the first column/step until official transcripts have been submitted to Human Resources and placement processed.
FOREIGN DEGREES: Applicants with foreign degrees from colleges or universities outside of the United States must have their coursework evaluated by a professional association. A copy of the evaluation must be attached during the application process. An ORIGINAL of the evaluation(s) must be presented at the time of hire.
Reasonable accommodation may be made to enable individuals with disabilities to perform the essential functions of the position.
Job Duties
Plan, organize, direct and implement a comprehensive institutional planning process; assure college planning process is coordinated with the District planning process. 
• Identify, conduct and present college research activities. 
• Research, design, and propose college planning activities. 
• Educate and work with faculty, staff and administrators to design and implement Student Learning Objectives and Outcomes (SLOs) initiative; enrollment management activities 
• Design and implement accreditation activities. 
• Conduct assessment and research activities related to matriculation. 
• Provide information and leadership to college committees engaged in policy review and development. 
• Communicate with District's Central Services Research and Planning Office and Information Technology office to get needed information for college research activities. 
• Serve on various district wide committees relevant to assigned duties 
• Perform other duties as assigned.
Job Qualifications
EDUCATION AND EXPERIENCE
Any combination of education, experience and/or training that would likely provide the above-required knowledge, skills and abilities is qualifying. Typical background patterns that would provide the knowledge, skills and abilities are:
Education: Master's degree (doctorate preferred) in education related discipline, i.e. higher education, educational policy and educational theory or related field.
Experience: Three years of increasingly responsible experience in educational research.
Knowledge of: 
• Principles, practices and theories of advanced educational research and institutional planning; 
• Theories and practices related to using student learning outcomes for increased learning and institutional effectiveness; 
• Standards necessary for obtaining and maintaining academic accreditation;
• Theory and techniques of organizational design and dynamics;
• Standards of academic excellence and scholarship of teaching and learning;
• Principles and practices of academic assessment with emphasis on culture of evidence.
Ability to:
• Problem-solve using rigorous academic research; analyze complex data;
• Design, propose, collect, analyze and present research;
• Effect change; motivate and move others to accept, if not desire constructive change;
• Use quantitative, qualitative and historical research appropriately;
• Communicate effectively, both orally and in writing;
• Work independently; prioritize workload;
• Understand audience.
• Understanding of and commitment to shared governance.
• High degree of professionalism and integrity.
• Supportive of the comprehensive community college mission.
• Vision and energy to plan and organize efforts that enhance success of the college and its students.
• Ability to establish and maintain collaborative and cooperative working relationships with all segments of the college and its community.
• Ability to interpret and explain complex and/or technical information to lay audiences.
• Ability to effectively use information from the college enterprise resource planning (ERP) application (Datatel) in decision-making, research, planning, development, institutional effectiveness, and accountability.
• Proficiency with computer equipment and current software programs, including appropriate statistical applications (e.g., SAS or SPSS), reporting tools in Datatel, or a similar ERP system, and general desktop applications such as MS Access and Excel.
• Familiarity with rural community conditions.
• Understanding of community college issues.
Institution Description
California Community College
Benefits
The District currently pays for a number of health options for the employee and dependents. Employees may elect to pay a premium for a higher health option. Vision care and dental insurance premiums for the employee and dependents is District paid. Income protection and life insurance premiums for the employee are also District paid.
Application Due Date: 2019-05-22
Job Start Date: 2019-07-01
Salary: $7084 - $9005
City: Sonora
State/Province/Region: CA
Institution: Columbia College
Reports To: College President
Staff # Reporting to Position: 1
Reports In Office: College President
---
Search for openings in IR, effectiveness, assessment, planning, and related fields at higher education institutions in the U.S. and abroad.
Job Board
Resources & Tools