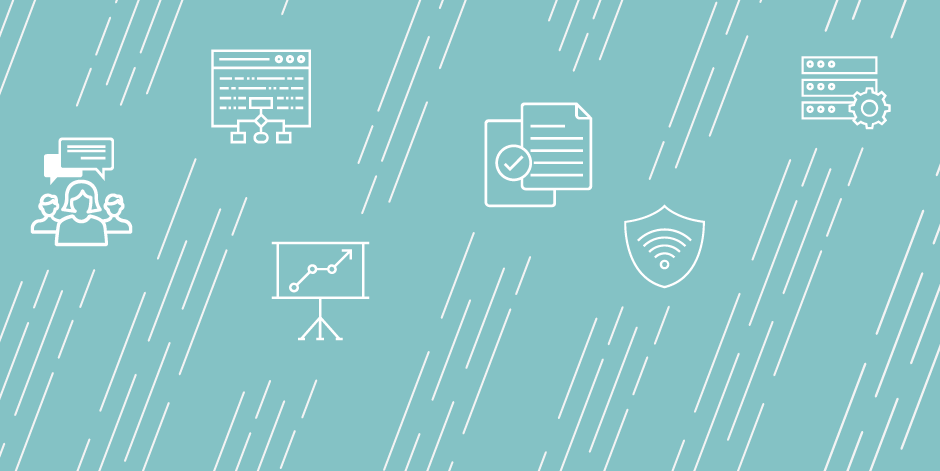 Assistant Director, Institutional Research
Job Duties
The Assistant Director, Institutional Research supports all aspects of institutional research. Plans, designs, and implements comprehensive institutional research projects to provide information about the University's functioning, its students, and program. The Assistant Director supports and coordinates completion of reports and ad hoc requests from internal and external constituents. The Assistant Director ensures accurate and timely completion of mandated and ad hoc reports.
DUTIES
Assists with the planning, design, implementation, and administration of the Office of Institutional Research (IR) operations
Collaborates and interacts with business units and outside constituents to meet reporting needs and ensure accurate data
Manages office workflow including assignment and prioritization of tasks
Assigns work to staff members
Compiles reports for internal and external audiences
Performs quality assurance checks on reports developed by others
Manages ad hoc inquiries from both internal and external clients
Applies research methodology and statistical analysis to support the department in the interpretation of institutional data
Gathers, analyzes, and presents data for external audiences, including mandated state and federal reports
Participates in the development, testing of the data warehouse  
Builds queries from PeopleSoft
MARGINAL DUTIES
Performs other duties as assigned
Job Qualifications
 Required Education: 
Master's degree in a technical or quantitative field
 Required Experience:
Minimum of years three (3) years of job-related experience
Documented experience managing projects
Documented experience with presenting complex report information to a variety of audiences
Documented experience providing data and research results under tight deadlines
Documented experience with PeopleSoft, including query building
Documented experience in extracting data from data marts, data cubes, and data warehouses
Experience with creating visualizations of data
PREFERRED QUALIFICATIONS
Master's degree in Educational Psychology, Statistics, or other related fields
Institution Description
The University of Houston-Downtown is a comprehensive four-year university offering bachelor's and selected master's degree programs and providing strong academic and career preparation as well as life-long learning opportunities. Located in the heart of the city, the University reflects the diversity of the Greater Houston Metropolitan Area, and, through its academic programs, engages with the community to address the needs and advance the development of the region. UHD is an inclusive community dedicated to integrating teaching, service, and scholarly research to develop students' talents and prepare them for success in a dynamic global society. UHD draws students from throughout the Greater Houston area. UHD is considered one of the most ethnically diverse liberal arts institutions in the southwest, a distinction that indicates the student body accurately reflects the Houston community's wealth of cultures, languages and nationalities. The University offers all students a specially tailored opportunity for quality higher education, as well as small classes.  UHD employs over 1,100 faculty and staff. 
Since opening its doors in 1974, UHD has grown in mission and service, and now offers baccalaureate degrees in 43 areas and eight master's degree programs. Over 14,000 students attend classes in five colleges: Marilyn Davies College of Business; Humanities and Social Sciences; Public Service; Sciences and Technology; and University College. UHD boasts over 44,000 alumni and is noted nationally as both a Hispanic-Serving Institution and a Minority-Serving Institution.  As one of the four distinct and separate components of the University of Houston System, UHD offers educational opportunities and access to students from a variety of backgrounds, including many first-generation college students, students who work full- or part-time, students with additional family obligations, and students who transfer from community colleges and other higher education institutions. The University of Houston System is a public system of higher education that includes three other universities in addition to UHD—the University of Houston, UH-Clear Lake and UH-Victoria. 
Application Due Date: 2019-05-31
Job Start Date: 2019-08-01
Salary: Dependent on qualifications and experience.
City: Houston
State/Province/Region: TX
Institution: University of Houston - Downtown
Reports To: Director, Institutional Research
Staff # Reporting to Position: 0
Reports In Office: Institutional Research
---
Search for openings in IR, effectiveness, assessment, planning, and related fields at higher education institutions in the U.S. and abroad.
Job Board
Resources & Tools