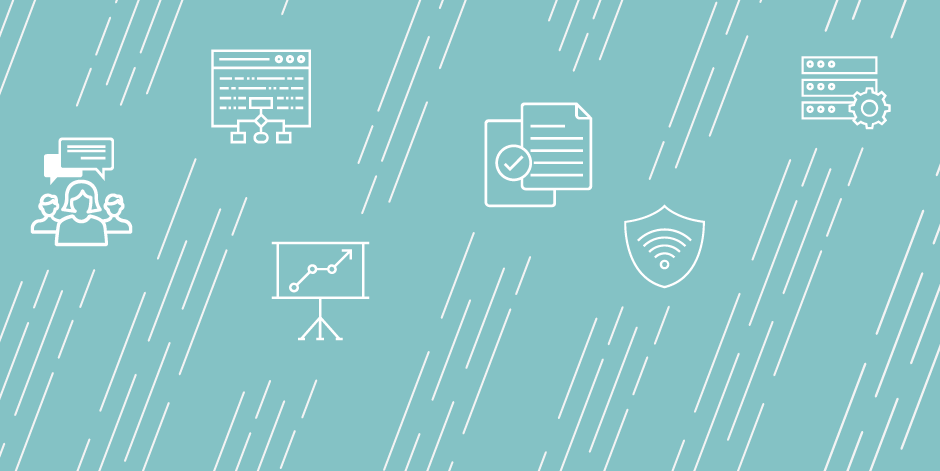 Director of Outcomes Assessment
Job Duties
Job Summary
Direct planning, implementation, and use of outcomes assessment to improve educational and institutional quality. Support student learning outcomes assessment, program evaluation, and other continuous improvement efforts of academic and non-academic units.

Essential Duties and Responsibilities include the following. Additional related duties may be assigned.
Lead the development, implementation, analysis, and reporting of student learning outcomes assessment at all levels (i.e., course, program/discipline, and institution).
Consult with academic chairs and faculty members regarding the development of learning outcomes, creation of assessment plans, analysis of assessment results, and use of results to improve student learning.
Consult with student services staff regarding student learning outcomes assessment and program evaluation.
Coordinate, administer, and report on campus wide assessment activities (e.g., CCSSE).
Administer, maintain, and provide training for software solutions used to document and facilitate assessment and continuous improvement (e.g., Taskstream).
Monitor and report on documentation of course and program level assessment.
Provide faculty and staff with professional development resources and instruction related to assessment.
Co-chair the College's Assessment Committee.
Support academic and non-academic program review.
Support new course and program development as a member of the Curriculum Committee.
Support the College's Institutional Review Board.
Develop reports for the College community, including Board of Trustees, on measures of institutional effectiveness (e.g., key performance indicators and data briefs).
Assist in the completion of research and evaluation studies through data collection, data analysis, and report writing.
Assist in the development, implementation, and reporting results of surveys, questionnaires, and interview protocol.
Assist with the development and implementation of evaluation plans for college wide and department/division goals and initiatives.
Update the office pages of the College website and intranet.
Make recommendations to the budget manager regarding assessment materials, tools, and other resources.
Regular attendance is expected.
Using tact and courtesy, the ability to establish and maintain effective relationships with persons contacted in the course of work.
Perform related duties as assigned.
Job Qualifications
To perform this job successfully, an individual must be able to perform each essential duty satisfactorily. The requirements listed below are representative of the knowledge, skills, and/or abilities required. Reasonable accommodations may be made to enable individuals with disabilities to perform the essential functions.

Minimum Qualifications
1. Master's degree in an appropriate discipline (e.g., education, psychology, or other social science).
2. A minimum of three years practical experience with student learning outcomes assessment.
3. Knowledge of quantitative and qualitative research methods.
4. Ability to manage complex data sets.
5. Excellent computer skills that include, but are not limited to, familiarity with databases, spreadsheets, and Microsoft Office products.
6. Outstanding oral and written communication skills that demonstrate an ability to produce information that is audience specific.
7. Strong organizational skills.
Institution Description
Rock Valley College (RVC) is a comprehensive two-year community college in Rockford, Illinois. Our mission is to empower students and community through lifelong learning. For over 50 years, RVC has provided high-quality education for the residents in our district. RVC offers Associates in Engineering Science, Associates in Science, Associates of Arts, 23 Associates in Applied Science degrees and 60 career and technical education certificates. In addition to programs that culminate in college credentials, RVC offers Adult Education Programs (e.g., High School Equivalency/GED and English as a Second Language), Whiz Kids, Center for Learning in Retirement, Traffic Safety, Business and Professional Institute (customized training for businesses), Truck Driver Training, and Community and Continuing Education (e.g., bus tours, private lessons, special interest classes, and workforce training).
Benefits
Applicants may contact Rock Valley College Human Resources at (815) 921-4750 with questions about benefits.
Application Due Date: 2019-06-01
Job Start Date: 2019-07-01
Salary: $53859 - $68006
City: Rockford
State/Province/Region: IL
Institution: Rock Valley College
Reports To: Vice President of Institutional Research and Effectiveness
Staff # Reporting to Position: 0
Reports In Office: Institutional Research and Effectiveness
---
Search for openings in IR, effectiveness, assessment, planning, and related fields at higher education institutions in the U.S. and abroad.
Job Board
Resources & Tools