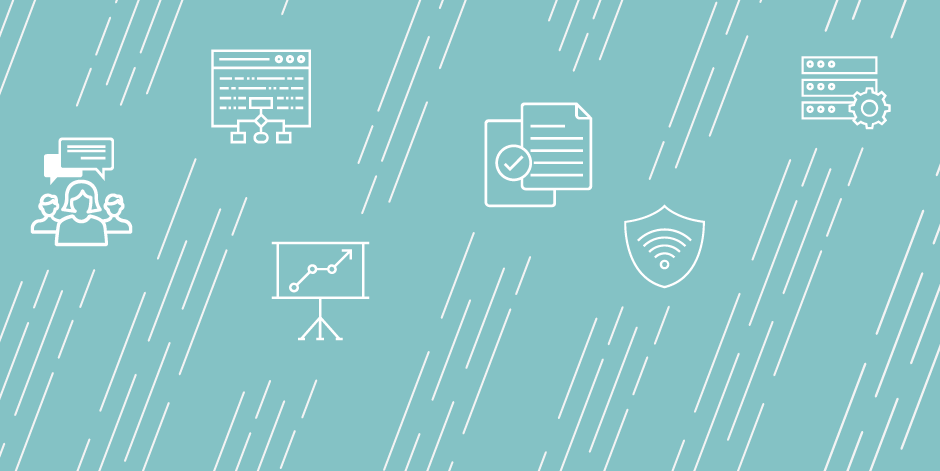 Founding Associate Provost for Institutional Research
Application Procedure:
In connection with your application for employment, Kansas State University will procure a Background Screen on you as part of the process of considering your candidacy as an employee.
For full consideration applications should be received by June 19, 2019. Applications will be reviewed as they are received and should include a cover letter and CV.
Please do not email applications. To be viewed by the firm, you must apply directly at: https://acesrch.applicantstack.com/x/detail/a21esjy78ieg
Inquiries, referrals and nominations are treated confidentially and can be sent to: Jennifer@ACESrch.com or call 860-740-2600.
Job Duties
Academic Career & Executive Search is pleased to assist Kansas State University in their search for a Founding Associate Provost for Institutional Research.
This is an extraordinary opportunity for a highly accomplished institutional research leader to establish a department of Institutional Research in a public R1, land-grant, university comprised of four campuses and a foundation. The University serves over 22,000 students.
As the Founding Associate Provost, the position requires a data driven strategist to design, develop and lead this new department as the University engages in innovative approaches to enrollment management, university budget model, and data-driven decision-making. The ideal candidate is tech savvy with a deep understanding of the latest practices in data analysis and interpretation within a complex, decentralized research institution.
This position requires a skilled team builder and mentor with impeccable communication skills to act as a data ambassador across the University. As the University pivots to a more data-driven model, the Associate Provost for IR will work across campus to understand the underlying data principles and help all constituents achieve data consistency and accuracy for timely and reliable decision-making.
This position reports to the Provost and Executive Vice President.
Job Purpose:
The Associate Provost for Institutional Research (IR), a newly-created position, is the chief institutional research (IR) officer for the university and will lead the Office of Institutional Research (OIR) as K-State works to establish a robust IR capacity. The Associate Provost for IR will be responsible for ensuring development and implementation of an institutional data strategy that transforms and promotes institution-wide use of data and analytics for informed decision-making throughout the University. The associate provost will work collaboratively to understand stakeholders and their decision-support needs; collect, analyze, interpret, and report data and information; and support operational, budgetary, enrollment, and strategic planning, program review, accreditation, and the effective use of resources.
Working closely with the Provost, Chief Information Officer, and other senior leadership across the four campuses and eight colleges, the Associate Provost will play a critical role in the success of these initiatives as part of a new leadership team and structure being formed to meet changing needs in dynamic regional and national education markets. This role requires an ability to build a K-State institutional research approach with a fresh, relevant, and up-to-date perspective that reflects the latest research and thinking in university institutional research.
Job Qualifications
Required Qualifications:
Master's Degree in social science, statistics, research methodology, higher education, or a related discipline.
Minimum of five years of progressively responsible experience in institutional research and assessment, with experience in statistical modeling, evidence-based decision support, analytics, data curation, and/or related consulting experience.
Demonstrated sophisticated understanding of effective, appropriate and rigorous institutional research and assessment in the current higher education context.
Proven skills in best practices using technology for data analysis and communicating results.
Exceptional communications skills, both in written form and in data visualization with demonstrated ability to translate data analysis into usable information for all levels of consumers for decision-making, policy analysis, and reporting.
Excellent leadership and management skills with the capacity to work and communicate productively with multiple stakeholders and perspectives to collaboratively address complex data and analysis needs.
Demonstrated record of successful supervisory experience and leading teams.
Proven skills working with senior leadership while demonstrating integrity, credibility, sound judgement, and tact.
Demonstrated commitment to customer service.
Strong analytical skills
Demonstrated ability to lead, initiate, or facilitate change, be adaptable with changing conditions, and comfortable with the ambiguity that accompanies a large public university.
Preferred Qualifications:
Doctoral degree in a relevant field.
A deep understanding for the role of public higher education.
Demonstrated success developing or implementing institution-wide data, data analytics, and reporting strategies and tools.
Institution Description
Kansas State University is a comprehensive, research, land-grant institution serving over 22,000 students. The University provides some of the best global food systems and biosecurity research in the world and is progressing toward its goal of becoming a Top 50 public research university by 2025.
The university has nine academic colleges and offers more than 250 majors and options. The Graduate School offers 73 master's degrees, 44 doctoral degrees and 43 graduate certificates in multiple disciplines. The Princeton Review recognizes the university as one of the nation's best colleges and the association of Public and Land-grant Universities designated Kansas State University as an Innovation and Economic Prosperity University. Commonly referred to as K-State, the university is proud of its welcoming environment and considers all K-Staters family.
Application Due Date: 2019-10-10
Job Start Date: 2019-09-01
Salary: Dependent on qualifications and experience.
City: Manhattan
State/Province/Region: KS
Institution: Kansas State University
Reports To: Provost and Executive Vice President
Staff # Reporting to Position: 10
Reports In Office: Provost and Executive Vice President
---
Search for openings in IR, effectiveness, assessment, planning, and related fields at higher education institutions in the U.S. and abroad.
Job Board
Resources & Tools