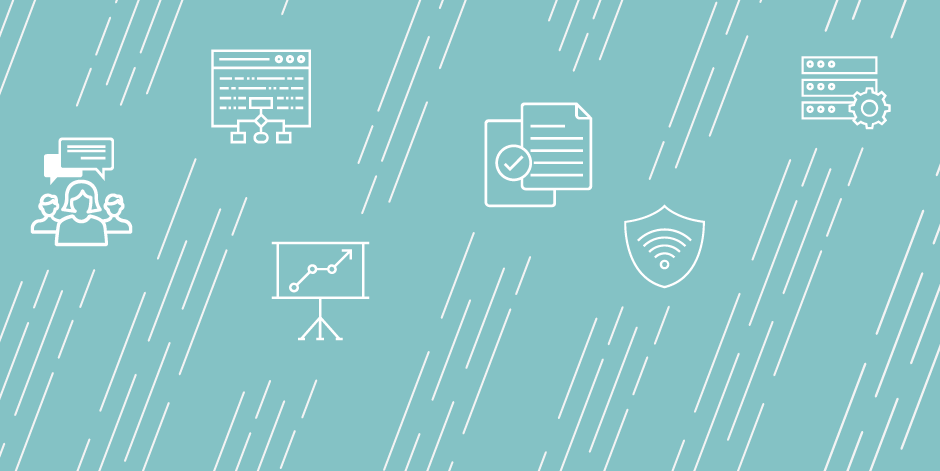 Assistant Director for Research and Planning
Application Procedure:
Please submit the following items:
Completed online application
Resume
Cover Letter
Example of research work where candidate is primary or secondary author
To learn more and to apply please visit our website. First review of applications will begin June 3, 2019.
Job Duties
GENERAL RESPONSIBILITIES
The Assistant Director works with the executive director and associate directors to conduct research activities, including designing research studies and surveys for use within the college or in cooperation with community or county government groups. Collaborates with faculty, administrators, staff, and college teams to design, execute, analyze, and interpret a variety of outcome measures and trend data. Uses large-scale databases as well as small data sets, and applies appropriate statistical analyses to accomplish research or assessment objectives. Responsible for providing leadership and training in the development and use of web intelligence reports. Produces reports, charts, tables, graphs, and presentations synthesizing research/outcome assessment findings, and presents findings to the president's team and to faculty, student, and staff groups. Activities include leading projects to support planning and research functions at the college, including collecting data, developing surveys, conducting literature searches and complex data analysis, drafting reports on findings, and working with faculty and administrators to ensure that the information is used.
 WORK PERFORMED
Leads projects needed to ensure consistency and compliance with federal and state reporting requirements, accreditation standards, ad hoc data requests, and cross-functional team support.
Supports the unit and program review process in the Student Services area by consulting with directors on how to design and execute appropriate assessment and program evaluation to measure effectiveness.
Assists in designing and coordinating the administration of institution-wide student and employee surveys; oversees office staff to enter data/scan surveys. Collaborates with stakeholders to develop survey instruments for assessment and evaluation purposes.
Assists in coordinating the data collection for benchmarking studies.
Provides research support to college-wide accreditation self-study, educational performance excellence criteria evaluation, and assigned cross-functional teams.
Retrieves data from the college's Administrative Information System and the National Student Clearinghouse. Uses SPSS, spreadsheet, and presentation applications to analyze, synthesize, and present data.
Plans and designs Business Objects web intelligence reports. Trains full-time faculty and staff on how to use web intelligence software.
Presents data in a clear and concise manner for non-technical staff and faculty as well as to higher-level administrators to support data informed decision making, strategic planning, enrollment management, target marketing, resource development, and college-wide process improvement.
Works collaboratively and independently while managing multiple short-term and long-term projects to meet deadlines.
Evaluates and responds to internal and external information requests including requests from senior administration for special analyses. Work with requesters to clarify their needs and optimize the utility of research results.
Collaborates with staff in the Planning, Research, and Organizational Development and Learning Outcomes Assessment units in research and survey design, development of online and scannable paper surveys, and data analysis.
Works with HCC grant seekers and proposal developers in designing the evaluation component of proposed grants and in providing supportive data for grant proposals.
Performs other duties as assigned.
Job Qualifications
KNOWLEDGE REQUIRED
Master's degree is required in statistics, mathematics, computer applications, business, social sciences or related field requiring coursework in quantitative analysis.
A minimum of five years of experience in institutional research, outcomes assessment, educational research, applied statistics, social sciences, or a related field is required.
Evidence of an awareness and understanding of the institutional effectiveness and learning outcomes assessment focus in higher education.
Experience and proficiency with statistics, quantitative data analysis including multivariate techniques, and forecasting methods, such as those used in enrollment projection modeling.
Proven competency in the technical aspects of general and survey research, including research purpose and design, statistical and research methods, data collection and/or extraction, and data analyses and evaluation.
Recent experience using SPSS or SAS and other computer software applications to support research and assessment.  
Expertise in Business Objects or equivalent web intelligence reporting systems.
Must be experienced with Microsoft Office Suite products.
Knowledge of state and federal reporting systems
Extensive knowledge of institutional systems and resources and ability to establish and maintain effective, efficient, personable, and collegial working relationships with diverse faculty and staff members and off-campus researchers.
Evidence of an awareness and understanding of the national trends in educational excellence criteria, and inter-institutional benchmarking initiatives.
OTHER REQUIREMENTS
Ability to maintain strict confidentiality, attend to detail and maintain accuracy in working with complex statistical information and to understand the policy implications of that information.
Demonstrated effective verbal, written, and graphical communication skills.
Demonstrated team building, team management, and interpersonal skills.
Demonstrated ability to manage multiple projects while providing excellent customer service.
Regular attendance is a requirement of this job.
Performs all duties while considering the impact of any actions on the college's sustainability initiatives in the areas of environmental stewardship, social responsibility, and economic prosperity.
Institution Description
Howard Community College (HCC) is an exciting place to work, learn, and grow! HCC has been awarded the distinction as a "Great College to Work for" since 2009 from The Chronicle of Higher Education.

Howard Community College values diversity among its faculty, staff and student population. We are an innovative institution that is committed to responding to the ever-changing needs and interests of a diverse and dynamic community. No matter where you want to go in your career, you can get there from here!
Benefits
Hours Per Week: 37.5
Work Schedule: Monday - Friday, 8:30am - 5:00pm
Compensation: $64,702 plus excellent health insurance, paid leave and tuition reimbursement.
Grade: 17
FLSA Status: Exempt
Open Until Filled:
Best Consideration by June 1, 2019
Close Date:
*Pre-employment criminal background investigation is a condition of employment.
Howard Community College (HCC) is an Equal Employment Opportunity & Affirmative Action employer & values diversity within its faculty, staff & student population. All qualified applicants will receive consideration for employment without regard to race, color, religion, sex, national origin, age, gender, sexual orientation, gender identity, genetic information, disability or protected veteran status.
HCC understands that persons with specific disabilities may need assistance with the job application process and/or with the interview process. For confidential assistance with the job application process, please contact the Office of Human Resources at 443-518-1100. The TDD line phone # is: 443-518-4822.
For detailed information on Benefits for this position please visit our Benefits website.
Application Due Date: 2019-06-01
Job Start Date: 2019-06-01
Salary: Dependent on qualifications and experience.
City: Columbia, MD
State/Province/Region: MD
Institution: Howard Community College
Reports To: Associate Director for Research and Planning
Staff # Reporting to Position: 0
Reports In Office: Planning, Research & Organizational Development
---
Search for openings in IR, effectiveness, assessment, planning, and related fields at higher education institutions in the U.S. and abroad.
Job Board
Resources & Tools