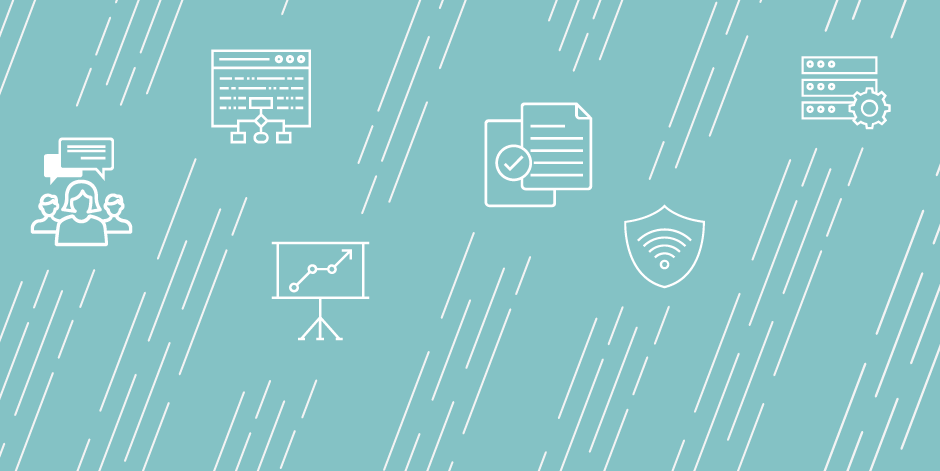 Institutional Effectiveness Research Assistant
Job Duties
Basic Function and Responsibility:
Collect, analyze, and interpret data for research projects such as surveys of students, employees, labor market and demographic analysis, academic achievement results and student tracking initiatives; assist in developing procedures for collecting, analyzing and reporting data relative to current and projected student enrollments; assist in the creation and maintenance of college dashboards; track and report on institutional effectiveness performance indicators; assist in multiple short and long-term projects and reports such as Program Review & Evaluation; provide research design support as needed including the use of statistical software to aid in the interpretation of data; assist in reporting survey results.
Specific Duties and Responsibilities:
Assist in creating statistically sound research designs, assist in providing necessary data and general support for research and evaluation projects related to continuous improvement using both quantitative and qualitative research methodologies; respond to internal and external research and data requests while maintaining FERPA regulations; assist in providing demographic data, workforce trend analysis and a variety of related information; assist in the development of survey instruments related to identifying needs and/or evaluation of various departments and programs across the college.
Gather required data elements; provide reports of gathered data; analyze data elements collected and take action as necessary to ensure accurate data.
Assist the department in obtaining data and timely completion of reports and information requests made by the State of Iowa, U.S. Department of Education, Higher Learning Commission and other agencies.
This position requires knowledge and demonstrated abilities in Microsoft Excel, Access, PowerPoint, Word and Outlook; the ability to collect and verify accuracy of data from various sources and independently conduct data analysis with minimum assistance and supervision.
Maintain an up-to-date inventory of institutional reports prepared for internal and external constituencies; provide interpretation and analysis of institutional data and reports as required for strategic planning efforts and decision-making.
Perform other special projects and duties as assigned by the Dean of Institutional Research & Accreditation.
Job Qualifications
Required:  Bachelor's Degree preferably in area of math, statistics, computer science, business analytics, social or behavioral sciences, or related field (including courses in research methods and statistics)
Preferred:  Master's Degree with an emphasis in planning and research
Experience in a higher education institution or other complex service organization.
Strong verbal and written communication skills.
Ability to plan, organize and manage time; while responding in a timely manner to requests which requires flexibility and prioritization skills.
Ability to work with minimal supervision, independently and as a collaborative team member.
Proficient in Microsoft Office, with advanced Microsoft Excel skill level especially functions, calculations, Pivot Tables, and enhanced data features.
Two (2) or more years of experience collecting, analyzing, and interpreting data.
Demonstrated knowledge with data extraction reporting tools relating to Ellucian Colleague.
Ability to perform data collection from a variety of database sources including ODBC connections, SQL, and Microsoft Access queries.
Demonstrated understanding of conducting academic research using quantitative and/or qualitative research methodology.
Ability to effectively design surveys and conduct academic and institutional research.
Demonstrated knowledge of computer applications to support research activities.
Demonstrated knowledge with statistical software such as SPSS, SAS.
Institution Description
Iowa Western Community College is a learning community committed to excellence in meeting educational needs and improving the quality of life through programs, partnerships and community involvement. Iowa Western is located  in Council Bluffs, Iowa, near Omaha, Nebraska. The college was founded in 1967, and offers 84 programs in both vocational and technical areas as well as in liberal arts. It is also home to a respected flight school for various aircraft related professions. IWCC is also the site of college/alternative radio station 89.7 The River, which serves the entire Omaha Metropolitan area.
Benefits
Benefits:  40 hours per week, Monday through Friday, 8:00am – 4:30pm
Iowa Western Community College offers an outstanding benefits package, including generous employer sponsored health, dental, life and short-term disability plans.  Our retirement program including the IPERS Pension Plan, TIAA and a 457/403b is second-to-none.  We believe in work/life balance, so our employees enjoy up to 17 paid holidays per year, vacation and sick leave, and have free access to our brand new Wellness Center.  Tuition reimbursement/assistance for employees and their families can save thousands, employee discounts at retailers, and much more. We offer a quality of life that is hard to match!  Come explore the possibilities at IWCC, where "The World Is Waiting"!
Application Due Date: 2019-07-23
Job Start Date: 2019-07-23
Salary: $37000 - $41000
City: Council Bluffs
State/Province/Region: IA
Institution: Iowa Western Community College
Reports To: Dean of Institutional Research & Accreditation
Staff # Reporting to Position: 0
Reports In Office: Institutional Effectiveness
---
Search for openings in IR, effectiveness, assessment, planning, and related fields at higher education institutions in the U.S. and abroad.
Job Board
Resources & Tools