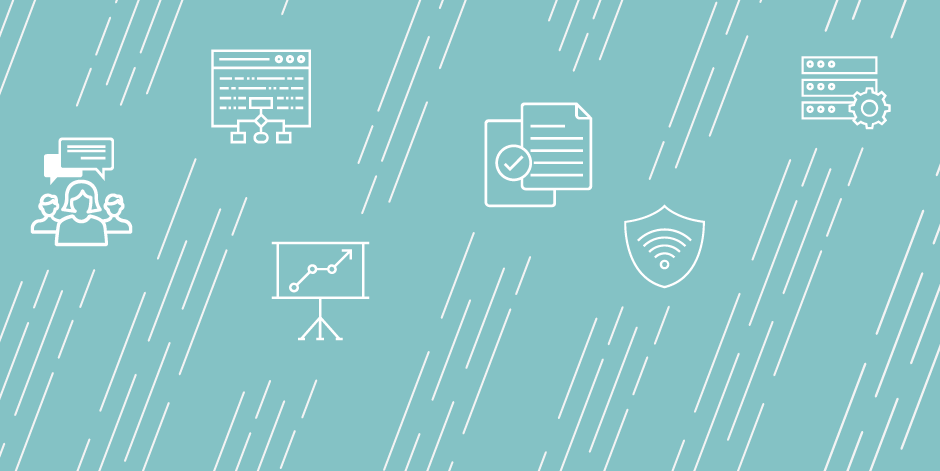 Executive Director of Institutional Research & Effectiveness
Job Duties
Position Description:

The Executive Director of Institutional Research and Effectiveness develops, conducts, and coordinates the College's institutional research activities, supporting institutional effectiveness, enrollment management, grant initiatives, planning and accreditation activities. This position supports strategic planning, institutional effectiveness, and continuous quality improvement by working collaboratively with decision makers across the College to enhance the understanding, collection, and use of data in decision-making. This position assures the preparation of required state and federal reports. This position advises the Chancellor and the Executive Leadership Team on a regular basis, presenting analyses of trends and data findings.


Responsibilities | % of time annually:

Analyze institutional data to guide planning and decision-making at all levels of the College. | 30%

Design, analyze, and summarize results of internal, external, and ad hoc surveys. | 15%

Develop data sources for reporting and analysis. | 10%

Support institutional assessment and effectiveness efforts by developing and analyzing data and information as well as providing survey support. | 10%

Serve as (IPEDS) Keyholder for College and ensure all IPEDS surveys are completed accurately. | 10%

Serve as Primary Administrator for Illinois Board of Higher Education (IBHE) data reporting and ensure all reports are completed accurately. | 5%

Support accreditation by providing data and information. | 5%

Analyze educational research and current literature to identify applications to institutional research and effectiveness. | 5%

Basic UPH Methodist College Performance Criteria | 10%
*Demonstrates the UnityPoint Health Values and Standards of Behaviors as well as adheres to policies and procedures and safety guidelines.
*Demonstrates the Methodist College Values and Standards of Behaviors as well as adheres to policies and procedures.
*Demonstrates ability to meet business needs of department with regular, reliable attendance.
*Employee maintains current licenses and/or certifications required for the position.
*Practices and reflects knowledge of HIPAA, TJC, DNV, OSHA and other federal/state regulatory agencies guiding healthcare.
*Practices and reflects knowledge of FERPA with respect to protecting the privacy of student education records.
*Completes all annual education and competency requirements within the calendar year.
*Is knowledgeable of college compliance requirements. Brings any questions or concerns regarding compliance to the immediate attention of leaders. Takes appropriate action on concerns related to compliance.
Job Qualifications
Minimum:
*Master's degree
*Three years of institutional research related experience in higher education

Preferred:
*Doctoral degree
*Two Years of leadership experience in an institutional research capacity in higher education
*Two years of experience in the design and implementation of assessment programs
*Two years of experience with institutional effectiveness planning
Institution Description
At Methodist College, we strive to create an environment that fosters personal and professional growth and instills a lifelong desire for learning. Above all, when you join Methodist College you become part of a team that is committed to high standards of excellence in education, scholarship, and service.  At the same time, we never lose sight of who you are as an individual. That's why we provide an environment that helps you keep your life and career in balance, and we back that with benefits that financially, physically, and emotionally enrich the lives of you and your family.
Benefits
Medical, dental, vision, 401k, PTO
Application Due Date: 2019-06-23
Job Start Date: 2019-07-22
Salary: Dependent on qualifications and experience.
City: Peoria
State/Province/Region: IL
Institution: Methodist College
Reports To: Chancellor
Staff # Reporting to Position: 0
Reports In Office: Institutional Research
---
Search for openings in IR, effectiveness, assessment, planning, and related fields at higher education institutions in the U.S. and abroad.
Job Board
Resources & Tools