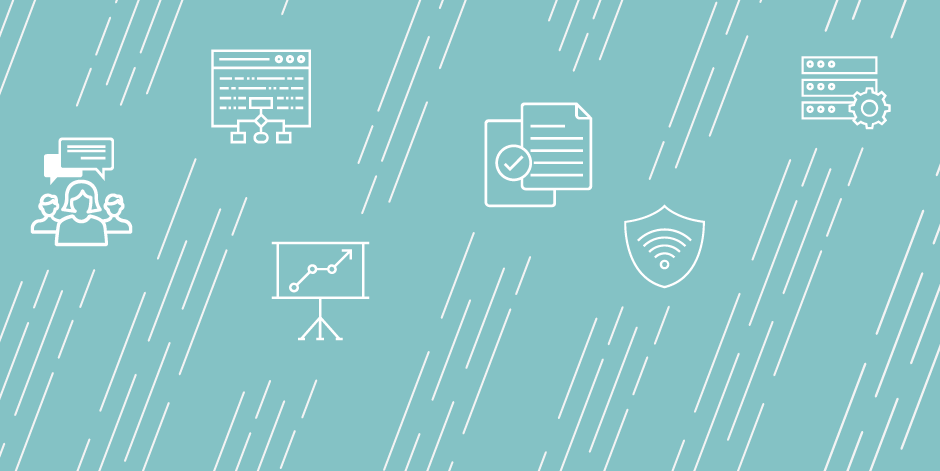 Institutional Research Associate
Job Duties
Examples of duties:
Create, implement, and analyze surveys to collect data. 
Consult on the development of research methods to assess program efficacy in both the CASA and GSU Graduate Programs, including identification of appropriate data sources, data points, data management, and data analytics to answer research questions.  Facilitate the use of data to inform decision-making for members of the university community. 
Gather data, conduct analyses, and use communication platforms each semester to maintain the Early Identification System that invites early-career undergraduate students to join CASA programming.
Use Structured Query Language (SQL) to develop data sets from multiple data sources in support of grant applications and funded projects.
Perform data reporting, statistical analyses, and data visualization with various software tools (i.e., Access, Argos, PL/SQL, SQL, SPSS, Tableau).  Create reports based on these analyses for program leaders, as well as campus-wide stakeholders. 
Create and evaluate standard data tables for the Associate Provost's area (retention and graduation reports, etc.). 
Contribute to information dissemination through publications and presentations to local, regional, national, and/or international audiences.
Other related duties, as assigned. 
A quality candidate will possess the following:
Knowledge of data processing and reporting principles and practices.
Knowledge of integrated information systems and event driven programming.
Effective time management, customer service, analytical and organizational skills.
Effective verbal and written communication with external and internal customers.
Ability to advise managers in the effective utilization of data from analyses.
Ability to generate, review, update and edit analyses and data extracts.
Ability to test, document and perform quality assurance on analyses and reports.
Knowledge of ethical use of data.
Job Qualifications
Preferred Hiring Qualifications
Master's degree and two years of relevant experience.
Understanding of client/server computing, relational databases, and scripting/ programming languages such as PL/SQL, SQL, Python, etc.
Knowledge of Banner, SQL databases, Excel, and SPSS or SAS.
Knowledge of issues and strategies in data analysis and presentation of student data, as well as knowledge of the regulations and procedures regarding protection of student data (FERPA, EU General Data Protection Regulation, IRB).
Institution Description
Georgia State University is an enterprising urban public research institution in Atlanta, the leading cultural and economic center of the Southeast. 

With seven campuses throughout metro Atlanta, the university provides its world-class 

faculty and more than 51,000 students with unsurpassed connections to the 

opportunities available in one of the 21st century's great global cities. 

A national leader in graduating students from diverse backgrounds, Georgia State 

provides a rich experience with award-winning housing, hundreds of student clubs and 

organizations, and one of the most diverse student bodies in the country. Students, 

faculty and alumni enjoy a unique campus personality and culture based on ambition, 
hard work, dedication and perseverance.


Graduate Programs and the Center for the Advancement of Students and Alumni (CASA) require data management, analyses, and report creation to be provided by the individual in this position. The Research Associate will assume a range of responsibilities around tracking and assessing graduate student and CASA-related outcomes, including reports for grant-funded initiatives. Job duties range from building data sets using the student data warehouse and queries to the National Student Clearing House to conducting analyses on the progressions of current students (graduate and undergraduate) and alumni, performing analyses necessary for populating a nomination platform used to recruit student participation, preparation of reports for the CASA Director and the Associate Provost for Graduate Programs, and assistance with dissemination of information through publications and presentations. Products will also include both standard (recurring) analyses that are created every year and ad hoc data requested from the Office of Graduate Programs and the Center for Advancement of Students and Alumni (CASA)

The Research Associate will work with the Office of Institutional Research but will not report to that unit.
Benefits
A Great Place to Work:
Would you be interested in attending an award-winning research university for free? Our Tuition Assistance Program lets employees take classes for free. At Georgia State University we emphasize work-life balance. With excellent benefits, competitive pay and an exciting location, Georgia State University could be the place for you.
Georgia State offers competitive pay and benefits including:
Paid Leave Time
Comprehensive Health, dental and vision insurance Coverage
403(b) and Pension plans
And that's not all; visit our benefits page at: http://www.gsu.edu/hr/benefits/index.html
Application Due Date: 2019-06-07
Job Start Date: 2019-07-01
Salary: $55000 - $59000
City: Atlanta
State/Province/Region: GA
Institution: Georgia State University
Reports To: The Associate Provost for Graduate Programs
Staff # Reporting to Position: 0
Reports In Office: Graduate Programs and the Center for the Advancement of Students and Alumni (CASA)
---
Search for openings in IR, effectiveness, assessment, planning, and related fields at higher education institutions in the U.S. and abroad.
Job Board
Resources & Tools