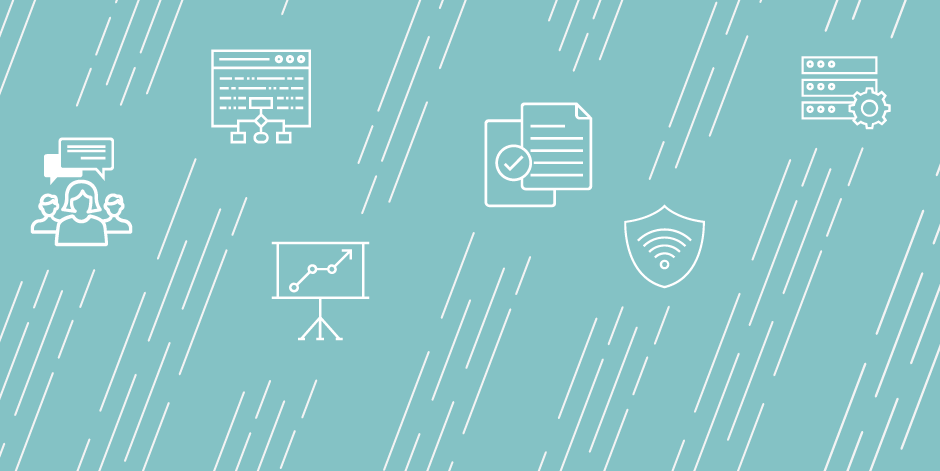 Assistant Director of Institutional Research
Job Duties
The Assistant Director of Institutional Research coordinates and prepares reports for state and federal agencies, and performs related research duties. This position extracts information from databases, reviews data quality, and provides high quality analyses and reports to the university community and outside organizations. This position collaborates with a team of individuals who conduct institutional research and support student success and institutional effectiveness. Reports to the Director of Institutional Research.
Employ

SQL

to retrieve data from university information system; use word processing, spreadsheet and presentation software to assist in the production of IR reports and other materials related to all aspects of the institution's demography and a variety of specialized topics.
Work closely with the Director to provide critically important reporting, assessment, benchmarking, planning, and information services to support and respond to the needs of the university.
Work to enhance effective data and information flow across campus by partnering with other departments and offices, faculty, and staff to enhance the university's data collection, communication, and project coordination.
Apply research and evaluation methodologies in support of institutional effectiveness measures and other internal accountability, retention, marketing, and decision-support projects.
Support the Director in responding to identified research areas to encourage information-based decisions; coordinate and complete research projects from design, collection, data entry, statistical analysis, and interpretation to reporting, depicting, and presenting results.
Represent the university with regard to other affiliate organizations.
Provide support for academic assessment and related research functions.
Develop and manage survey instruments, data collection, reports, and effective records system for IR data requests, projects, and reports; create and maintain process documentation for IR and related functions.
Respond to requests for university information for federal and state reports and produce the annual Institutional Fact Book.
Respond to ad hoc and other requests for research information from university staff and faculty.
Ensure the accuracy, quality, and credibility of institutional data used in analyses, decisions, and planning; define, categorize, summarize and verify data used; recognize and resolve data inconsistencies.
Participate in campus committees, including chairing the university's Data Administration Team and overseeing development, implementation and maintenance of the university's Data Dictionary.
Assist in managing all aspects of the Institutional Research Office.
Perform other duties as assigned.
Job Qualifications
Required qualifications:
Bachelor's degree in a business, social science, or related field.
Three years of direct experience with research methods, data modeling, and reporting techniques in a higher education environment.
Experience working with Ellucian Banner or comparable systems.
Finalist applicants must complete the pre-employment background check.
Preferred qualifications
    1. Master's degree in a social or behavioral science field, public policy, statistics, applied research, education, or related field.
    2. Experience in a leadership role in data governance.
    3. Experience of working directly with faculty and academic leadership to support assessment practice



Institution Description
As a member of the Associated New American Colleges, PLU is committed to the integration of liberal arts studies and professional preparation. A dynamic academic program for PLU's approximately 3000 students features 40 undergraduate majors, five professional schools, and selective graduate programs that maintain a strong liberal arts emphasis at their core. In addition, PLU is committed to developing in all students a global perspective, including an understanding of the intercultural and intellectual richness of the world. More than 40 percent of students study abroad.
PLU cherishes its dedication to educating for lives of service, as well as its distinguished and distinctive academic program that emphasizes curricular integration and active learning.
Given the combination of rigorous academics, delivered in a friendly, personalized environment, it is easy to see why PLU is among the region's most highly regarded employers and is the only Northwest university to be listed every year within the top 15 Western region universities in the "Best Colleges" survey, published annually by U. S. News & World Report. Learn more about PLU here.
Benefits
PLU is proud to provide a comprehensive benefits program which offers a variety of benefit options to meet the diverse needs of our employees. Medical/Vision/Dental, matched retirement, tuition remission, and a comprehensive leave package are just some of the benefits available to PLU employees. For more information on PLU's excellent benefits, visit https://www.plu.edu/human-resources/benefits/

For general information about PLU, its campus, and the area, visit https://employment.plu.edu/
Application Due Date: 2019-06-14
Job Start Date: 2019-07-15
Salary: $58000 - $65000
City: Tacoma
State/Province/Region: WA
Institution: Pacific Lutheran University
Reports To: Director of Institutional Research
Staff # Reporting to Position: 0
Reports In Office: Institutional Research and Accreditation
---
Search for openings in IR, effectiveness, assessment, planning, and related fields at higher education institutions in the U.S. and abroad.
Job Board
Resources & Tools