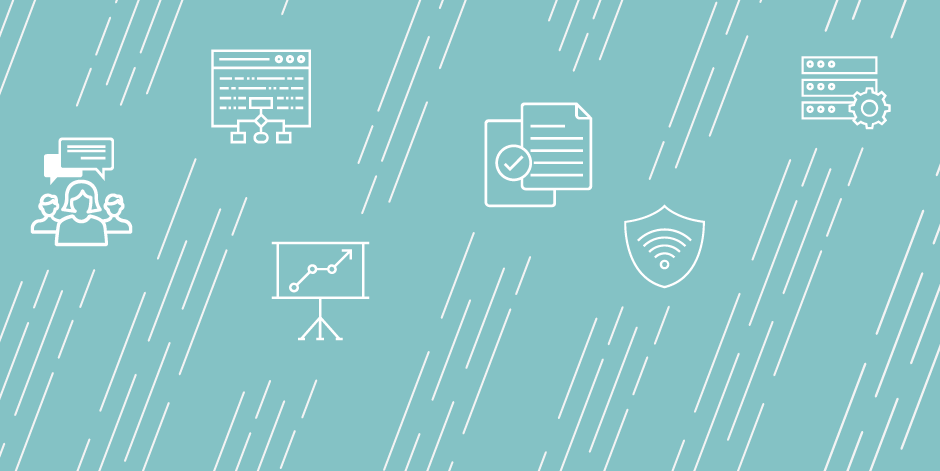 Job Duties
Position overview:  The Data Analyst reports to the Director of Business Application Services and works closely with the Office of Institutional Effectiveness.  The employee shall implement and maintain data models to ensure data accessibility, accuracy, meaning, normalization, reporting capabilities and security.  While the Office of Institutional Effectiveness shall receive the requests for information, the Data Analyst shall work with various administrative and academic departments to identify the means to fill the information requests.
Essential job functions:  Responsibilities include, but not limited to the following:
Create and maintain a comprehensive data dictionary.
Create and maintain all data marts using the vast collection of data
Create and maintain all business intelligence data models.
Create and maintain tools that allow end users to view information.
Ensure data integrity for all data sources.
Train end users how to access information from the various data sources.
Ensure database normalization when developers create and modify database tables.
Produce, deliver, and maintain appropriate documentation for systems.
Monitor ITS database systems to ensure maximum uptime.
Create and maintain data imports between internal and external systems.
Secondary job functions: 
Perform duties as a database administrator to include performance tuning, as well as database upgrades and migrations.
Participate in standing or ad-hoc committees as required by the University.
Assist in special events, such as graduation, summer orientation, move-in day, and others.
Perform various office-related tasks like sending faxes, making photocopies, collating documents, etc.
All other duties as assigned by supervisor.
Work schedule:
  This is a full time, non-exempt position. Forty (40) hours per week (8:00 A.M.-5:00 P.M. M-F) will be the general rule.  However, depending on the project cycles and workflow demands of the department, additional hours or workday schedule changes may be required occasionally.
Job Qualifications
Bachelor's degree in computer science preferred.High school diploma required.
Experience with SQL Server required.Experience with SQL Server 2016 or later preferred.
Experience with the most recent versions of Microsoft Office a requirement.Experience with Access and Excel required.
Significant experience with technologies around SQL and BI to include T-SQL, SSIS, SSRS, and PowerBI is required.Experience with data visualization software would be helpful.
Ability to communicate clearly and directly with constituencies.
Excellent interpersonal and customer service skills.
Must be highly proficient in written communication for documentation purposes.
Professional appearance and the ability to interact effectively with persons at all organizational levels.Must represent Manchester University with the highest degree of professionalism.
Must be highly self-directed, well organized, detail-oriented, and comfortable completing tasks with a minimum of direct supervision.
Must possess the ability to multitask and coordinate multiple office activities simultaneously while completing assigned tasks in an accurate and timely manner.
Must be able to complete tasks within required time constraints.
Must be trustworthy with knowledge of confidential Manchester University information.
Must be able to consistently present a positive attitude and contribute to a harmonious team environment.
Have a valid driver's license.
Must be able to work occasional overtime to meet deadlines.
Institution Description
Manchester University delivers innovative academic and rich, hands-on education to enhance student knowledge, personal growth and develop well-rounded leaders. Our programs, competitive curriculums and accepting environment are just some of the ways we continue to maintain a tradition of success. We strive to bring a wide spectrum of exciting programs across all areas of study to enable students to achieve their professional and personal goals. Manchester also provides rich immersive experiences to give students real-world opportunities to gain competitive leadership skills. Whether inside or outside the classroom, our skilled faculty and staff are passionate about teaching, mentoring and supporting student success.
Manchester University's mission and values are rooted in respect for all individuals and support of holistic learning that inspires productivity and compassion. Every academic program is designed around our strategic priorities to support student success, maximize our impact in the world and facilitate valuable academic resources.
Application Due Date: 2019-09-01
Job Start Date: 2019-08-01
Salary: $65000 - $70000
City: North Manchester
State/Province/Region: IN
Institution: Manchester University
Reports To: Director of Business Application Services
Staff # Reporting to Position: 0
Reports In Office: ITS
---
Search for openings in IR, effectiveness, assessment, planning, and related fields at higher education institutions in the U.S. and abroad.
Job Board
Resources & Tools