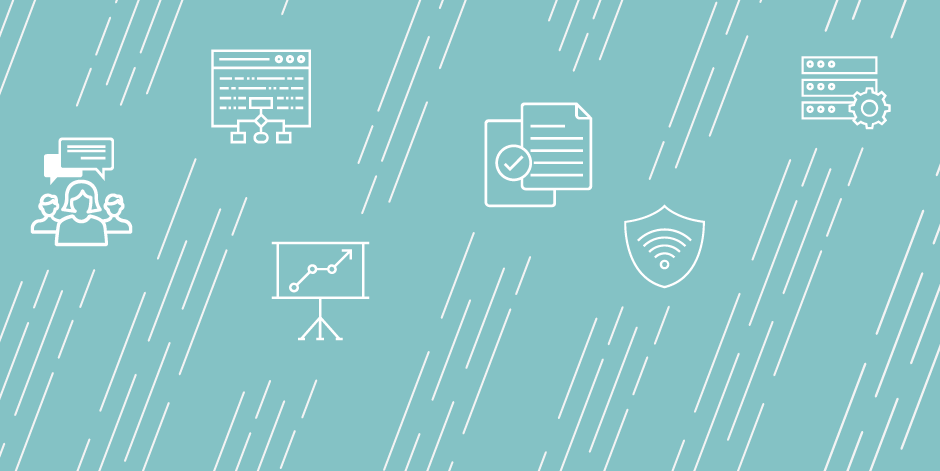 Data Scientist/Senior Analyst
Application Procedure:
Applicants may submit a cover letter, resume, and contact information for three references to Human Resources. 
(210) 999-7507; Fax: (210) 999-7542
San Antonio, TX 78212

Questions directly related to the position can be directed to klarkans@trinity.edu
Job Duties
This newly created position is critical to advancing the vision of the OIRE through the following job duties:
Data Management:
Serve as the expert in data warehousing by designing and implementing data warehousing.
Bring data together from a variety of disparate sources for the purpose of reporting and analysis.
Automate reporting through the use of programming (R, SAS, SQL, SPSS, python, others).
Use technical knowledge and training to assist in the development of data governance tools and processes.
Lead and implement a modern approach to data governance for the university; chair the data governance committee
Visual Analytics:
Develop and implement, and work with existing Business Intelligence tools to promote data warehousing, data governance, data quality and analytic dashboards.
Provide leadership in the deployment of university-wide dashboards (currently in Tableau, and Informer 5)
Create automated, modern, replicable, and relevant data visualizations.
Utilize advanced statistical methods to make relevant predictions aimed at solving business questions and furthering business insight.
Insights:
Continue to evolve and look for ways to ensure the OIRE is ahead of trends in data management, analysis, and reporting.
Make recommendations on best technology applications for the office.
Work collaboratively and interact with stakeholders to support a variety of data
management, analysis and benchmarking initiatives.
Turn information into insights.
Other:
Collaborate closely with Information Technology Services and ensure alignment between ITS and OIRE goals/vision
Provide reporting and survey support
Provide ongoing support to other members of the OIRE team as needed
Other duties as assigned
Produce sound statistical findings, and communicate and disseminate findings in meaningful ways
Job Qualifications
Bachelor's degree in computer science, data analytics, business, statistics, social sciences, or any related field
Familiarity with higher education issues, IPEDS, assessment, and performance indicators
3 years' experience working with large datasets
3 years' experience utilizing programming languages
Familiarity with visual analytics
Institution Description
Trinity University is growing it's research and analytics team and we want you! 



Trinity University is looking for the right candidate to join the Office of Institutional Research and Effectiveness as a Data Scientist. Reporting to the Executive Director of Institutional Research and Effectiveness, the Data Scientist is responsible for executing a modern approach to data within higher education. The position will proactively work with the EDIRE to modernize; expedite the turn-around time for information requests via automation; develop a data warehouse; scale up and advance the university's ability to turn information into insight; and ultimately ensure that stakeholders have the information they need when they need it, and that stakeholders understand and act on the information.





Trinity University is a small, private, highly residential, liberal arts and sciences institution

 principally focused on undergraduate education. The university is located in the heart of culturally rich and vibrant San Antonio, TX. 
The University overlooks downtown San Antonio, home to the Alamo, four professional sports teams including the NBA Spurs, and more than 175 city parks and recreation areas. Not to be ignored: San Antonio has on average 300 days of sunshine per year. 
Benefits
Trinity University offers highly competitive salary and benefits packages.
Application Due Date: 2019-07-01
Job Start Date: 2019-07-01
Salary: Dependent on qualifications and experience.
City: San Antonio
State/Province/Region: TX
Institution: Trinity University
Reports To: Executive Director of Institutional Research & Effectiveness
Staff # Reporting to Position: 0
Reports In Office: President
---
Search for openings in IR, effectiveness, assessment, planning, and related fields at higher education institutions in the U.S. and abroad.
Job Board
Resources & Tools