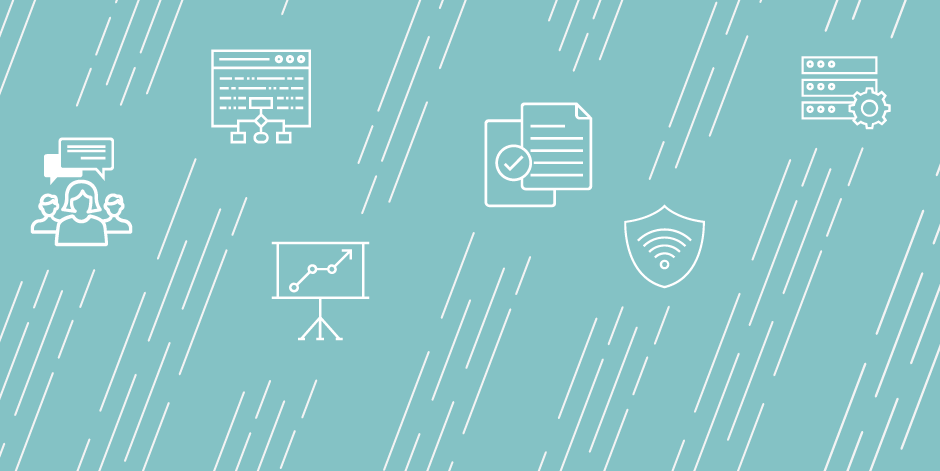 Statistical & Research Analyst II (2IER19)
Application Procedure:
Please apply online at www.atc.edu. Unofficial college transcripts are required for all degrees earned and may be attached to the online application, faxed (803-593-8203), emailed (personnel@atc.edu), or mailed (P.O. Drawer 696, Aiken, SC 29802). All application materials must be submitted by the closing date. The application must be completed including all current and previous work history and education.  A resume may be attached, but not substituted for completing work history and education sections of the application. In lieu of higher education degree, please include high school history. International  transcripts must be evaluated through World Education Services.  Scheduling of interviews will begin on June 12, 2019 and the position will remain open until filled.     
Aiken Technical College is an equal opportunity employer committed to having diversity throughout the College.  Any requests for reasonable accommodation to apply for this position should be directed to Human Resources by calling 803-508-7497, or writing to the above address.  Requests for accommodations must be made by the above-stated deadline.
145605/BB30/0002
Job Duties
Reporting to the Director of Institutional Effectiveness and Research, the Statistical and Research Analyst III is responsible for the coordination and completion of assessment initiatives; assists with research design; facilitates data collection and analysis; and promotes evidence-based decision-making across the college, including assisting faculty and staff with program review, strategic planning initiatives and compliance/accreditation needs for the academic programs and the Southern Association of Colleges and Schools Commission on Colleges.  
DUTIES AND RESPONSIBILITIES:
Maintains and monitors the institutional repository for accreditation-related materials; prepares reports for student assessment, institutional information and effectiveness, program review and planning for both academic and non-academic assessment as assigned.
Designs and assists with the development of special statistical studies that evaluate the effectiveness of institutional proposals; designs, creates, and validates metrics and surveys, and reporting strategies related to accountability for and assessment of college wide, division, and program activities.
Designs and manages projects that focus on the analysis of existing and planned institutional activities as well as on the research of internal and external stimuli including enrollment trends, employment and labor market activity and economic forecasts.
Supports academic and administrative departments in the design and execution of accreditation and assessment initiatives; prepares written assessment documents and findings; collects, compiles,
        analyzes and interprets complex data for research related projects and grant proposals and reporting.      
        Responds as assigned to external and internal requests for data. 
Prepares college institutional reports for external stakeholders including required governmental reports utilizing data provided by, and in collaboration with, the College's Information Systems Management Department.
Attends college-wide events and serves on committees representing the Office of Institutional Effectiveness and Research.  Cross-trains to perform all research and data related functions of the department. 
Job Qualifications
A Bachelor's degree and two (2) years professional experience involving the collection,
analysis, interpretation and presentation of quantified data.  Knowledge of methods of research design, data collection, data manipulation, data analysis, report generation, and presentation of information are essential.  This position requires limited overnight travel to attend state-wide meetings, seminars and conferences.
Institution Description
Aiken Technical College seeks to be the first choice for higher education in the region. Aiken Technical College is a public, open-door, two-year, comprehensive institution of higher education established to provide citizens of greater Aiken County opportunities for educational and workforce development.  ATC's core values define the College and provide the environment for all decisions and actions.
Benefits
Benefits
Annual & Sick Leave
Choice of two medical plans
Vision & Dental Insurance
State Retirement Benefits
Education Assistance
Training/Development
Wellness Program
Employee Events
Employee Assistance Program
Application Due Date: 2019-07-31
Job Start Date: 2019-08-01
Salary: $32838 - $46799
City: Aiken
State/Province/Region: SC
Institution: Aiken Technical College
Reports To: Director, Institutional Effectiveness & Research
Staff # Reporting to Position: 4
Reports In Office: Institutional Effectiveness & Research
---
Search for openings in IR, effectiveness, assessment, planning, and related fields at higher education institutions in the U.S. and abroad.
Job Board
Resources & Tools