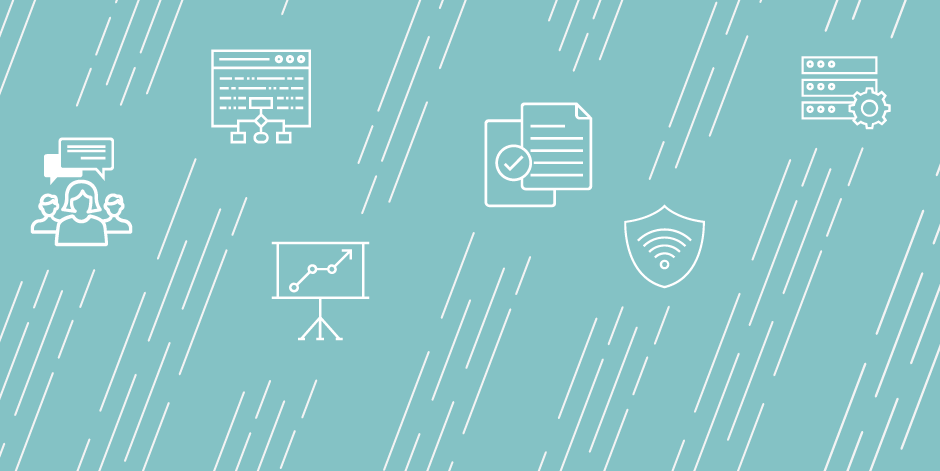 Job Duties
The Data Analyst supports divisional efforts toward a data-driven environment. The Data Analyst is responsible for obtaining, validating, cleaning, and organizing data for the Academic Services Assessment and Analysis office, developing reports, and developing web-based, interactive tools to make information accessible to decision makers, with a special emphasis on undergraduate FLI (first generation/low income) student data. The Data Analyst is expected to provide technical support for associated reporting tools and resources, as well as work with a variety of applications to produce reliable, accurate, and dependable information.
Job Responsibilities:
Consults with colleagues to understand the information needs of Homewood Student Affairs staff and constituents and to implement solutions to meet those needs. Thinks creatively to ensure the best use of technology.
Works with IT to set up, maintain and document the hosting of student data on university servers.
Gathers, curates, and manages student data which is outside of the main student information system from various sources and offices; cleans and validates it using tools such as SAS, R, Python, Tableau Prep, or Veera Construct; uploads to university servers. Keeps documentation current.
Works with campus partners (Career Center, advisors, Center for Social Concern, and others) to help maintain a system for tracking internships, research experiences, volunteer experiences, and other so-called high impact experiences. Trains student affairs staff on the system.
Creates and/or maintains dashboards focused on FLI students for functional users such as advisors, to showcase academic metrics, involvement in high impact experiences, and other student engagement.
Assists with monthly reporting of FLI metrics.
Writes advanced programs/queries in response to data requests, using SAS, R, Python, SQL, or Veera Construct.
Supports research analyst and director by compiling data sets ready for analysis, as requested.
Job Qualifications
Three years of experience directly related to job functions
Excellent oral, written, and interpersonal communication skills.
Strong analytical, conceptual, and problem-solving abilities.
Experience with statistical analysis.
Promotes responsive, customer-oriented service in job responsibilities, exhibiting a commitment to anticipating, understanding, and responding actively to customer needs.
Ability to independently analyze and resolve complex problems in a fast-paced environment with frequent interruptions.
Experience with data manipulation/cleaning using tools such as SAS, R, Python, Tableau Prep, or Veera Construct.
Experience with a general purpose programming language (Java, Python, etc.), with an ability to develop medium complexity scripts in the areas of data manipulation and web automation.
Strong understanding of relational database concepts such as data normalization and relationship types (one-to-many, many-to-many, etc.).
Data loading and ETL experience.
Some experience with database modeling and design.
Institution Description
Johns Hopkins University, a private research university and the largest private employer in Maryland, enrolls more than 
24,000 full-time and part-time students in nine academic divisions
 on four campuses in Baltimore; one in Washington, D.C.; one in Montgomery County, Maryland; and facilities throughout the Baltimore-Washington region as well as in China and Italy. This position, which is located on the Homewood campus in Baltimore, focuses on undergraduate students in the school of arts and sciences and the school of engineering. 
Benefits
Medical, dental, retirement, vacation and holidays, tuition remission, and college tuition grant for dependents.
Application Due Date: 2019-10-09
Job Start Date: 2019-08-20
Salary: Dependent on qualifications and experience.
City: Baltimore
State/Province/Region: MD
Institution: Johns Hopkins University
Reports To: Director of Assessment and Analysis
Staff # Reporting to Position: 0
Reports In Office: Assessment and Analysis
---
Search for openings in IR, effectiveness, assessment, planning, and related fields at higher education institutions in the U.S. and abroad.
Job Board
Resources & Tools