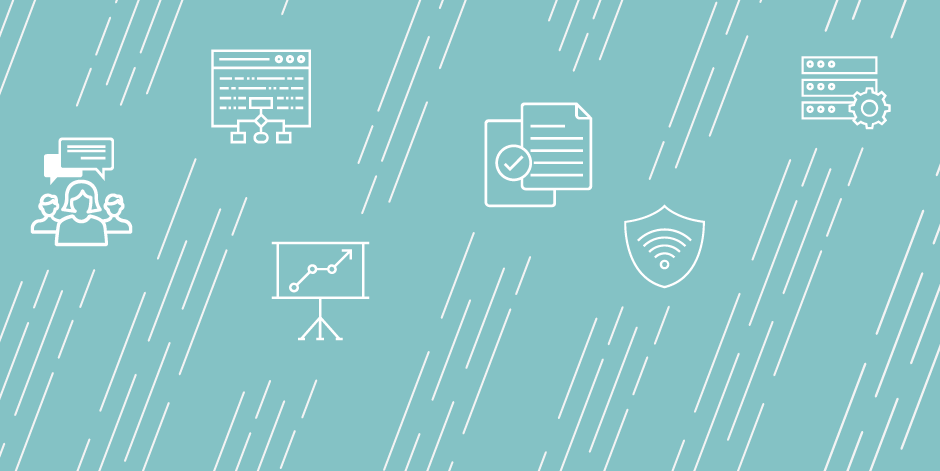 Job Duties
This is an exceptional opportunity in a well-established office that has built strong relationships with faculty, staff and administrators. Reporting to the Assistant Provost of Institutional Research & Assessment, the Assessment Coordinator/Analyst provides design and technical expertise to ensure the quality of program-level assessment. The position collaborates closely with faculty to develop useful and sustainable assessment practices to improve student learning. The position also provides expertise to administrative units across the University in planning and evaluation. The Coordinator contributes to the development and execution of all phases of both research and assessment projects, including design, information gathering, analysis, planning, and reporting. The Coordinator will produce an annual learning assessment report to summarize the assessment efforts with particular emphasis on tracking academic and student service units' measurement of progress towards identified outcomes.

Additional responsibilities include but may not be limited to:
Support CC (General Education) curriculum assessment.
Collaborate closely with faculty, assessment committees and the general education coordinator.
Share assessment results and writes the report for distribution.
Support academic department assessment.
Support ABET, NASM, AACSB, MSCHE, and other accreditations. 
Support administrative department assessment.
Support survey research.
Support other activities at the institutional research & planning office.
Maintain Compliance Assist software.
Job Qualifications
Minimum Qualifications:
Bachelor's degree in educational measurement and evaluation, educational research and statistics, or a related field (social sciences, statistics, or a field with a focus on evaluation and assessment).
Minimum of 1-2 years of experience in higher education or other relevant experience.
Demonstrated data gatherings, analytical and reporting skills.
Knowledge of assessment principles and tools in higher education.
Demonstrated ability to be motivated, self-directed, and attentive to detail.
Team-oriented and collaborative.
Strong oral and written communication skills, as well as possessing the ability to interact with individuals at all levels.
Experience with qualitative and quantitative research.
Exceptional relationship building skills.
 Preferred Qualifications:
Research experience and proficiency in SPSS or SAS and Microsoft Office.
Master's degree in relevant field.
Previous experience working with faculty.
Two years of experience in Institutional Effectiveness, Assessment, or Research with experience assessing student learning outcomes.
Familiarity with software solutions to help managing the assessment cycle.
Institution Description
Founded in 1846 and located along the banks of the Susquehanna River in historic Lewisburg, Pa., Bucknell University is an undergraduate-focused institution that stands uniquely at the intersection of top-ranked liberal arts, engineering and management programs. Our students choose from more than 50 majors and 60 minors in the arts, engineering, humanities, management, and natural and social sciences, as well as extensive global study, service-learning and research opportunities. Bucknell's 3,600 undergraduate and 100 graduate students enjoy a low 9:1 student-faculty ratio and exceptional opportunities to collaborate with faculty mentors. Bucknell's beautiful 450-acre campus includes first-rate facilities and is home to more than 90 percent of its students. Residential life is vibrant with about 150 student-run organizations, 27 NCAA Division I athletic teams, a robust arts culture, and a strong student commitment to community and global service work. Bucknell is committed to fostering an environment that embraces diversity, equity and inclusion, and we seek candidates who will contribute to a climate that supports the growth and development of a diverse campus community. The University provides equal opportunity without regard to race, color, gender, gender identity, gender expression, sexual orientation, age, religion, national or ethnic origin, marital status, veteran status or disability in admissions, employment and in all of its educational programs and activities. We encourage individuals from historically underrepresented groups to apply.
Application Due Date: 2019-07-01
Job Start Date: 2019-09-02
Salary: $0 - $0
City: Lewisburg
State/Province/Region: PA
Institution: Bucknell University
Reports To: Assistant Provost for Institutional Research and Assessment
Staff # Reporting to Position: 0
Reports In Office: Institutional Research and Planning
---
Search for openings in IR, effectiveness, assessment, planning, and related fields at higher education institutions in the U.S. and abroad.
Job Board
Resources & Tools