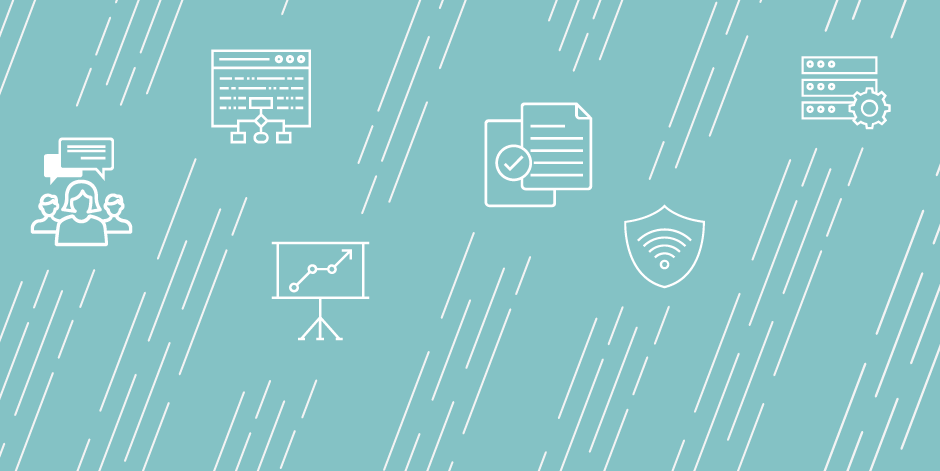 Senior Enrollment and Communications Data Analyst
Job Duties
● Using both enrollment and institutional sources, prepare data for submission for rankings, awards and guidebooks. 
● Manage the day-to-day relationship with Whitman's predictive enrollment analytics vendor.
● Supervise Whitman's admission database analyst.
● Conduct original research projects for admission, communications and financial aid, helping the college make better strategic decisions informed by rigorous quantitative and qualitative analysis.
● Develop systems and processes that ensure consistent and accurate use of institutional data in reporting and analysis.
● Research and write reports on key issues in Admission, Communications and Financial Aid, with an eye to improving workflow and processes, tactics, and strategic outcomes.
● With support from the admission database analyst, create and maintain a library of standard reports that provide ongoing insight to inform ongoing enrollment and communications efforts.
● Serve as a member of the vice president for enrollment and communications' leadership team, participating in weekly leadership meetings and leading strategically important projects.
● Partner with technology services and institutional research to ensure appropriate access to data management, analysis, and reporting tools.
● Assess data management and workflow processes in admission, financial aid, and communications operations, ensuring that data is managed in ways that facilitate strategic use of all data while still meeting the operational needs of each unit.
● Provide ongoing analysis to inform Whitman's financial aid and enrollment projections, including offering recommendations for how to best leverage Whitman's limited financial aid resources and meet enrollment targets.
● Act as a liaison with Whitman's institutional research department, attending regular meetings and checking in with colleagues to ensure a strong ongoing relationship.
Job Qualifications
● A bachelor's degree with a quantitative focus in a field such as marketing, economics, psychology, or computer science/engineering, or its equivalent, is required. A master's degree is preferred.
● 1-2 years of relevant analytical experience or a related graduate assistantship is strongly preferred.
● Experience writing SQL to extract and manipulate data in relational database systems
● Experience analyzing large data sets using common statistical analysis software such as SPSS, R, Stats, or SAS.
● Experience using data visualization tools such as Tableau.
● Strong familiarity with data manipulation and analysis in Excel or other spreadsheet software
● Knowledge of multivariate statistical methods are necessary, including some familiarity with analyzing survey data. Applied knowledge of machine learning techniques is a plus.
● Previous exposure to key trends and issues in admission, enrollment, and financial aid data sets is a plus. 
● Strong organizational skills and an ability to work independently and collaboratively as part of an integrated team
● An interest and ability to build leadership, management, and supervisory skills.
● An ability to exercise sound judgment and respect for strict confidentiality 
● An ability to listen, synthesize information and build relationships with a wide range of people, including senior staff.
Institution Description
Are you ready to make a difference through data? Whitman College seeks a Senior Enrollment and Communications Data Analyst who will lead Whitman College's efforts to better answer strategically-important enrollment and communications questions with data, build our team's capacity and culture for making data-informed decisions, and advise the team on how to collect and manage operational data as a strategic asset. In this role, you'll sit at the table where decisions are made and see your impact first-hand, reporting directly to the Vice President for Enrollment and Communications.
In this leadership role, you'll supervise our admission database analyst, who focuses primarily on operational data management and reporting through Slate, our admission CRM. You'll manage the day-to-day relationship with Whitman's predictive enrollment analytics vendor and advise on decisions related to meeting student enrollment goals and leveraging our limited financial aid budget. You'll conduct original quantitative and qualitative research and write reports that will help us make better strategic decisions about enrollment and communications activities. And, you'll oversee data submission for rankings, awards and guidebooks.
As the senior analyst, you'll build trust and relationships across campus, proactively developing a culture of data literacy and data-informed decision making within in admission, communications and financial aid. You'll partner closely with colleagues in both Institutional Research and in Technology Services to advocate for the needs of enrollment and communications and move the college toward a unified approach to institutional data management.
The best candidates will bring top-notch skills in quantitative/statistical analysis and a willingness to dig into qualitative methods, exposure to and interest in machine learning and data mining concepts, and experience writing SQL as well as statistical analysis software such as SPSS, R, Stats or SAS. They will also have excellent skills in presenting and explaining data, including using tools such as Tableau. They will likely have a bachelor's or master's degree in a related field such as marketing, economics, psychology, or computer science/engineering and 1-2 years of relevant analytical experience. Candidates with previous experience in higher education and/or enrollment management are a plus.
Please submit a resume and cover letter that speak directly to your suitability for this role. The position will remain open until filled, with preference given to candidates that apply on or before July 1.
Benefits
Full-benefits package includes: Medical, Vision, Dental, 403(b) retirement savings, tuition remission, life insurance, gym access, library access
Application Due Date: 2019-07-01
Job Start Date: 2019-08-15
Salary: Dependent on qualifications and experience.
City: Walla Walla
State/Province/Region: WA
Institution: Whitman College
Reports To: VP for Enrollment and Communications
Staff # Reporting to Position: 0
Reports In Office: Admission, Financial Aid, & Communications
---
Search for openings in IR, effectiveness, assessment, planning, and related fields at higher education institutions in the U.S. and abroad.
Job Board
Resources & Tools