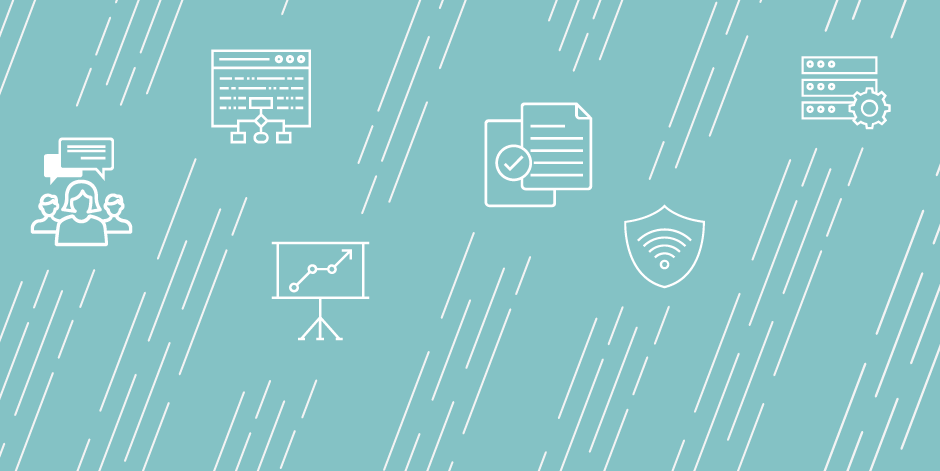 Job Duties
The OIR Research Statistician supports campus-wide efforts to create, maintain and improve a data-driven environment.  The position will provide analytical support for Columbia College (CC) internal needs.   In addition, this position will facilitate, analyze and interpret surveys conducting on behalf of CC.
Create and maintains reports using WebFOCUS.

Analyze research using statistical analysis software such as R, SAS, and Minitab, and review, interpret, and disseminate results of research studies.

Compiles reports, charts, and tables based on established statistical methods using statistical software R and SPSS.

Conduct predictive modeling to provide insight to campus leadership using software such as R or SAS.

Document new reporting processes and assumptions.

Administer tool used for CC surveys.

Programming of survey software through Handshake and ClassClimate to collect student and graduate data. 

Creation of surveys internal to the college.

Facilitate the college's participation in national surveys such as NSSE, FSSE, Great Colleges, Noel Levitz, HERI, etc., and disseminate results.

Assist with the collection and reporting of data to federal, regional, and state accreditation and regulatory bodies.

Provide statistical tool training and technical assistance to internal customers.

Collect data from internal or external sources to create additional reporting sources within the data warehouse. 
This job description is not meant to be all-inclusive of every duty and responsibility required by the employee in the position.
Job Qualifications
Minimum Qualifications:
Minimum two years of experience in a similar field.

Experience with statistical software such as R, SAS, or SPSS.

Knowledge of database structure and reporting techniques.
Preferred Qualifications:
Doctorate in Statistics.

Experience writing code using reporting software such as WebFOCUS, Business Objects, Cognos or similar applications.
Institution Description
Why work at Columbia College?
The Human Resources department of Columbia College is committed to the continuous development and exemplary services of the college's most important assets, its employees.
Competitive benefits
Columbia College offers generous paid leave and excellent health and dental insurance coverage. Columbia College will make an annual $1,000 contribution to each employee's Health Savings Account.
View our current benefits summary.
Tuition incentives
Columbia College provides tuition benefits for employees and their eligible dependents
Free in-seat undergraduate
75% tuition reduction for online classes and graduate classes
Tuition Exchange program with partner institutions
Retirement contributions
Regardless of employee contribution, Columbia College will contribute 8% to their retirement account once the employee has completed one year of service, is over age 21 and works at least 1,000 hours during the Plan year.
Employees will vest 20% in their account balance after the first year of participation in the plan, and an additional 20% in each year of eligible service thereafter. Employees are fully vested in the retirement plan after six full years of continuous employment.
Benefits
Benefits include free dependent in-seat undergraduate tuition and/or 75% tuition reduction for online classes, Tuition Exchange program for eligible dependents with dozens of partner institutions, an 8% retirement account contribution, generous paid leave, excellent health and dental insurance coverage, and outstanding, dedicated colleagues.
The offer of employment and assignment to duties is contingent upon a satisfactory criminal background check. The information may include, but is not limited to, academic, residential, achievement, performance, attendance, disciplinary, employment history, credit history, driving history, and criminal history of public record.
Application Due Date: 2019-07-26
Job Start Date: 2019-08-30
Salary: $46000 - $50000
City: Columbia
State/Province/Region: MO
Institution: Columbia College
Reports To: Director of Institutional Research
Staff # Reporting to Position: 0
Reports In Office: Institutional Research
---
Search for openings in IR, effectiveness, assessment, planning, and related fields at higher education institutions in the U.S. and abroad.
Job Board
Resources & Tools