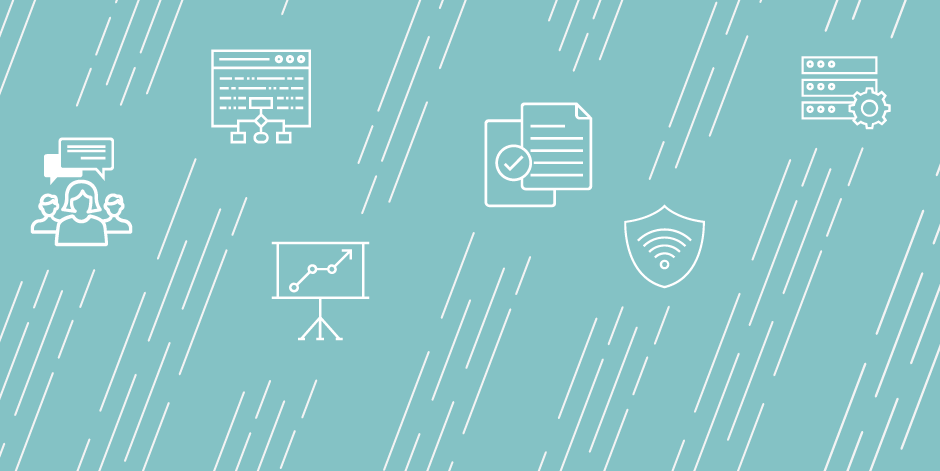 Application Procedure:

    To be considered for this position applicants MUST complete the online SC State Jobs Employment Application. Unofficial transcripts may also be attached, mailed to (Human Resources, PO Box 118067 Charleston, SC 29423), or faxed 843.574.6682 to the Human Resources Office by the deadline date and time. Official transcripts are required upon offer of employment. Resumes are NOT reviewed for qualifications. Incomplete applications will not be considered. For assistance, contact Human Resources at 843.574.6201. Employment applicants may be subject to a background check. Failure to consent to a background check will result in the removal of your application from further consideration. Background checks are conducted in compliance with the Fair Credit Reporting Act (FCRA). Trident Technical College is an equal opportunity institution and does not discriminate in the admission or employment on the basis of race, gender, color, national or ethnic origin, age, religion, disability, marital status, veteran status, sexual orientation, gender identity, or pregnancy.
Job Duties
JOB RESPONSIBILITIES:
This position reports to the Director of Institutional Research. Under limited supervision, the successful applicant will extract, compile, analyze and report data on students, instructional offerings, personnel, college wide initiatives, and any other aspects of the college as requested. The position will apply appropriate statistical analyses for use in data mining, forecasting, assessment, and/or predictive analytics as appropriate for each particular research project. The position will also assist the Office of Institutional Research by performing special projects that improve department efficiency and compliance, as well as other tasks assigned by the Director of Institutional Research.

Additional job responsibilities also include:
 
Performing data extraction, manipulation, and analysis using statistical software such as SPSS, SASS and SQL.
Querying, analyzing and interpreting data to support data-informed decision making.
Providing data for institutional initiatives and collaborate with leaders to ensure data needs are met.
Preparing interpretive analyses and presenting findings in narrative, graphic and oral forms using computer applications (Microsoft Office) for both technical research and the general user.
Updating, verifying and improving upon regular internal reports (including institutional dashboards).
Conducting independent research and data analysis that support the college's mission and strategic plan.
Providing enrollment and admission forecasting for future terms.
Remaining current with technology to support IR functions and providing training as needed.
Job Qualifications
MINIMUM AND ADDITIONAL REQUIREMENTS:
This position requires a master's degree in a related field; or a bachelor's degree with statistical courses and two (2) years experience as a statistical research analyst. 
PREFERRED QUALIFICATIONS:
Ideal candidate will have prior community college experience, experience using PowerPivot and/or PowerBI, and working knowledge of database management and data (SQL) querying.  The ability to work with complex data sets while maintaining data quality and accuracy is a must.  Candidate will have the ability to work independently and collaboratively, manage multiple tasks and meet deadlines, and prioritize and follow through on projects and adapt to change in work demands, priorities and procedures.  
Institution Description
Trident Technical College is a public, two-year, multi-campus community college that provides quality education and promotes economic development in Berkeley, Charleston and Dorchester counties.
An open-door institution of higher education, and one of the largest institutions in the state, Trident Technical College serves traditional and nontraditional curriculum students who have a wide variety of educational goals, from personal enrichment to career development to university transfer. To help students meet their goals, Trident Technical College offers university transfer associate degrees and applied technical associate degrees, diplomas and certificates. The curriculum includes programs in arts and sciences, aeronautical studies, agriculture, business, computer technology, engineering technology, health sciences, hospitality, industrial technology, and public service. Trident Technical College students draw on knowledge from a broad range of disciplines to develop the communication and critical thinking skills that are fundamental to lifelong learning.
Trident Technical College further promotes economic development through continuing education courses; customized education and training for business, industry and government; and a variety of employment training programs.
Trident Technical College is committed to being accessible and responsive to community needs. To foster student success, Trident Technical College provides developmental education and comprehensive student services. In addition to traditional instruction, Trident Technical College's flexible course offerings and alternative delivery methods, including online instruction, enable more members of the community to pursue higher education.
Benefits
Benefits for State Employees

 
The state of South Carolina offers eligible employees generous benefits, including health and dental insurance; retirement and savings plan options; and paid vacation and sick leave. Plus, work-life balance programs such as telecommuting and flexible work schedules are available to employees of some state agencies.
 
Insurance Benefits
Eligible employees may enroll in health insurance, which includes prescription coverage and wellness benefits. Other available insurance benefits include dental, vision, term life insurance, long term disability and flexible spending accounts for health and child care expenses.
 
Retirement Benefits
State employees are also offered retirement plan options, including defined benefit and defined contribution plans. Additionally, eligible employees may elect to participate in the South Carolina Deferred Compensation Program, which is a voluntary, supplemental retirement savings plan offering 401(k) and 457 plan options.
 
Workplace Benefits
State employees may also be eligible for other benefits, including tuition assistance; holiday, annual and sick leave; and discounts on purchases, travel and more.
 
Note: The benefits above are available to most state employees, with the exception of those in temporary positions. Employees in temporary grant and time-limited positions may be eligible for all, some or none of these benefits as benefits are associated with each position type. For these positions, contact the hiring agency to determine what benefits may be available.
Application Due Date: 2019-06-21
Job Start Date: 2019-08-01
Salary: $39960 - $73935
City: Charleston
State/Province/Region: SC
Institution: Trident Technical College
Reports To: Director of Institutional Research
Staff # Reporting to Position: 0
Reports In Office: Planning and Accreditation
---
Search for openings in IR, effectiveness, assessment, planning, and related fields at higher education institutions in the U.S. and abroad.
Job Board
Resources & Tools