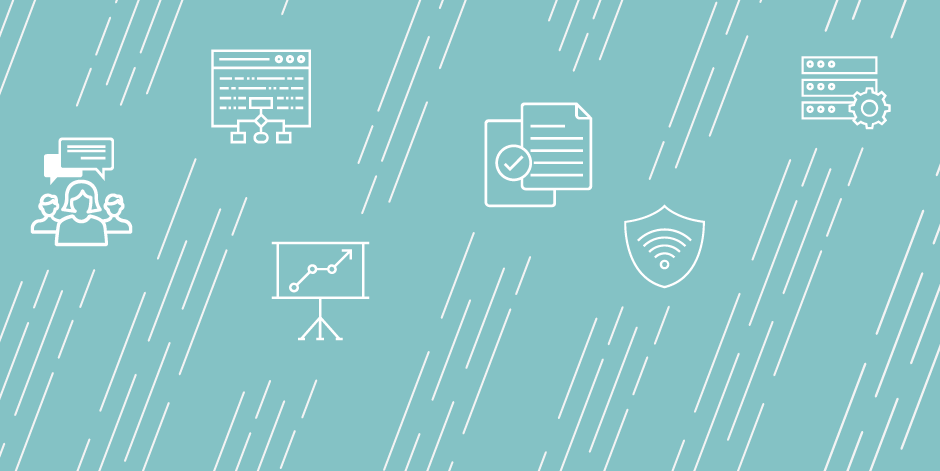 Student Success System Administrator
Application Procedure:
Please visit
www.csbsju.edu
and visit "Employment Opportunities" under the A-Z index.
Job Duties
The College of Saint Benedict (CSB) and Saint John's University (SJU) invite applications for the full-time (.92 FTE) benefit-eligible position of Student Success System Administrator in the Office of Institutional Research and Assessment.
The Student Success System Administrator is responsible for coordinating communication within and beyond the Student Success Network to students, faculty, staff, and the community. The Administrator works to create accessible, cohesive, time-appropriate, and effective communication to promote student success and retention. This includes administration of the recently acquired CSB/SJU student success software, 
Starfish by Hobsons
. This position reports to the Director of Institutional Research and Assessment and serves as part of the institutional research and assessment team.


 Responsibilities:
Leadership, Facilitation and Administration
Collaborate, coordinate, and engage with multiple departments and programs on campus to facilitate effective use of the student success system, Starfish.
Collaborate with faculty, staff, and students to create business practices, policies, and procedures on the use of Starfish.
Conduct ongoing Starfish training opportunities. Serve as the primary technical resource for the student success software providing guidance to faculty, staff, and students on system usage and management.
Advocate for the student success software across both campuses.
Proactively communicate student success information to all stakeholders  via multiple modes.
Act as the primary system liaison with CSB/SJU Information Technology staff and Hobsons staff.
Participate on campus committees, as assigned by the Director.
Data Analysis
Serve as the primary source for retention and completion data and analysis as provided by Starfish to support decision making in relation to those efforts at CSB/SJU.
Support the work of the Retention Committee and other campus partners by providing and analyzing retention data on regularly-scheduled intervals & responding to ad hoc data requests.
Develop analysis to assess the impact of system and user-generated early alerts on retention and completion.
Develop analysis to assess the effectiveness of various student success and retention initiatives.
Identify, recommend, and support changes to system and data collection processes that will improve the quality of data available for reporting and analysis.
Job Qualifications
Required:
Bachelor's degree
Ability to work independently and manage multiple tasks
Effective interpersonal relations skills to work effectively with students, faculty, and administration
Effective written and oral communication skills
Strong technical and analytical skills with experience in data management and reporting
Critical thinking skills and demonstrated innovation to effectively recommend systems and processes to support student success
Preferred:
Master's degree
Experience with Starfish
Experience with other case management systems
Experience with Canvas, Ellucian Banner, or Cognos systems
Experience in the area of student support services
Project management and business process improvement experience
Experience in institutional planning or research, including expertise with a range of quantitative and qualitative research methods
Experience with current academic skills provision techniques and technologies or learning support systems, preferably in a liberal arts college.
Institution Description
The College of Saint Benedict, a liberal arts college for women, and Saint John's University, a liberal arts college for men, are located in the central lakes area of Minnesota, surrounded by more than 3,000 acres of pristine forests, prairies and lakes. The campuses are minutes away from St. Cloud, an increasingly diverse regional center with a population of over 100,000, and 70 miles from Minneapolis and St. Paul. Some CSB/SJU staff choose to reside locally, while others commute from the Twin Cities. Both St. Cloud and the Twin Cities offer a wide range of fine arts, cultural, dining, recreational and sporting opportunities.
CSB/SJU are Catholic colleges in the Benedictine tradition enlivened by values of community, hospitality, stewardship, and justice. The schools are dedicated to cultivating an equitable, inclusive community founded on respect for all persons. Students, staff and faculty from many diverse belief systems and backgrounds collectively bring a rich dimension to the academic, cultural, and religious experience at CSB/SJU. Learn more in our 
Statement on Diversity
.
With a total enrollment of approximately 3400 students, CSB/SJU are unique in all of higher education, distinguished by their commitment to the holistic transformational development of women and men within the context of a unified, coeducational experience. All students, faculty, and staff have the opportunity to experience and engage with the two institutions. For further information, see 
http://www.csbsju.edu/about
.
CSB/SJU offer competitive salaries and a comprehensive benefits program.
Application Due Date: 2019-06-24
Job Start Date: 2019-08-01
Salary: Dependent on qualifications and experience.
City: St. Joseph
State/Province/Region: MN
Institution: College of Saint Benedict (CSB) and Saint John's University (SJU)
Reports To: Director of Institutional Research and Assessment
Staff # Reporting to Position: 0
Reports In Office: Institutional Research and Assessment
---
Search for openings in IR, effectiveness, assessment, planning, and related fields at higher education institutions in the U.S. and abroad.
Job Board
Resources & Tools