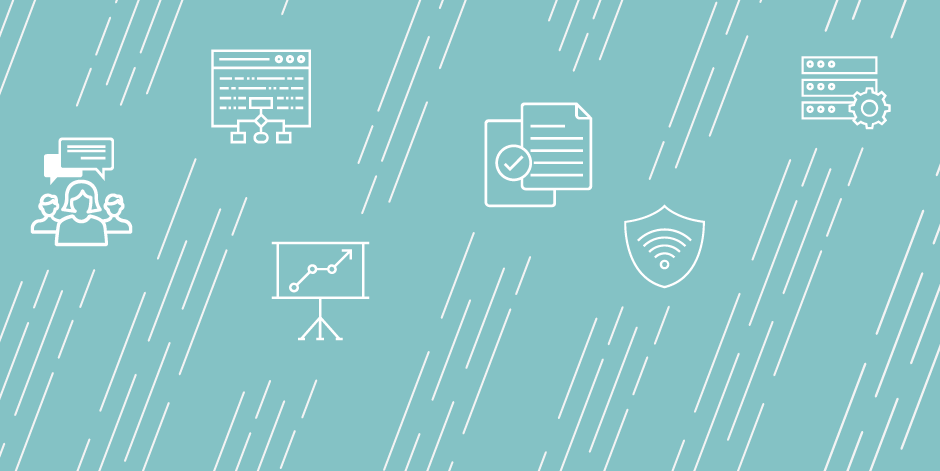 Job Duties
Skyfactor, a Macmillan Learning company, has a unique opportunity for a Data Analyst in our Analytics and Research team in Springfield, Missouri!
The Data Analyst works to develop and present opportunities to improve business practices by collecting, analyzing, and transforming data into useful and meaningful information to answer practical questions in support of key Skyfactor products and departments, including Product Development, Business Development, Marketing, and Client Services.
Responsibilities include, but are not limited to:
Identify and present opportunities to improve business practices and product features by collecting, analyzing, and transforming data into useful and meaningful information, leveraging higher education experience to provide context for the data that encourages more effective, strategic, and operational insight and collaborative decision-making.
Recommend and utilize tools to develop data visualizations for analysis results, creating meaningful, actionable data for internal users and higher education audiences. Work with management to prioritize potential projects and define the right Key Performance Indicators to drive better business decisions.
Gather key project requirements, critical information about data sources, and firm understanding of business processes and data related to analytics projects through partnerships with key stakeholders.
Develops applied research and analytics projects using solid research methodology and appropriate statistical methods.
Select, review, and evaluate a variety of data sources that will help lead to business practice improvement recommendations.
Develop standard practices, procedures, and documentation for data acquisition and preparation to structure data to support analyses.
Select and apply a variety of tools (e.g., Tableau, SPSS, Python, Power BI, etc.) to perform data analysis used to identify and recommend improvements to business practices, product features, and ultimately student learning.
Analyze data using statistical methods, such as descriptive stats, predictive stats, etc.
Create data-backed summaries, using independently compiled analytics derived from internal and external sources, for the appropriate stakeholders on an ad hoc and/or recurring basis.
Develop data visualization improvements and iterations, based on stakeholder feedback, to increase the use and value of information provided.
Develop product feature prototypes based on datasets to iterate designs and explore data with product development team
Communicate results to higher education clients in a variety of departments and programs.
Job Qualifications
Required Qualifications
Master's Degree in Statistics, Social Sciences, Education, or equivalent required
2+ years of full-time experience working in higher education in a student/academic success, institutional research, or service role
Experience with higher education assessment of student learning or program evaluation
Advanced knowledge of research methods and data management – quantitative and qualitative methods, descriptive and inferential statistical analyses, predictive analytics, data structures, results interpretation, research ethics, and research documentation
Advanced knowledge of higher education – standard data definitions, student learning and development theories, assessment methods, retention strategies, and the organization and activities of colleges and universities
Advanced skills with data analysis tools (e.g., SPSS, Excel, and Tableau) as well as programming ability
Applied research skills – ability to translate practical questions into research projects, develop the methodology to conduct the research and analyze the data, and provide results that answer the questions
Ability to travel to conferences or campuses as needed
Working knowledge of data structure and modeling
Strong communication skills, verbally, in writing, and presentation
Demonstrated proficiency in technology and data analysis
Proven analytical and problem-solving skills
Self-motivated, organized and  proven time management skills
Preferred Qualifications
Master's or Doctorate in technical/field discipline strongly desired.
Strong understanding of statistical principals
Experience with higher education systems, such as learning management or online homework systems, assessment systems, student information systems, etc.
Experience with analytical programming languages such as SQL, R, Python, or Java
Experience with CRM or purchasing systems, such as Salesforce
Experience with data visualization software, programming or prototyping, such as HTML, LaTeX, JavaScript, PHP, Tableau, or Power BI
Institution Description
Macmillan Learning is a part of the family-owned Holtzbrinck group of companies and is one of the leading educational technology companies. Through deep partnership with the world's best researchers, educators, administrators, and developers, we facilitate teaching and learning opportunities that spark student engagement and improve outcomes. We provide educators with tailored solutions designed to inspire student curiosity and measure progress. Macmillan Learning is comprised of renowned brands including Bedford/St. Martins, W.H. Freeman, Worth Publishers, Sapling Learning, SkyFactor, Intellus Learning, Late Nite Labs, and Hayden-McNeil. We are an Equal Opportunity Employer committed to reflecting a broad representation of differences -- race, ethnicity, religion, sex, sexual orientation, gender identity/expression, physical ability, age, family status, economic background and status, geographical background and status, and perspective-- in our workplace. The successful candidate for this position will become an employee of Bedford Freeman & Worth Publishing Group, LLC ("BFW"), d/b/a Macmillan Learning. Bedford Freeman & Worth Publishing Group, LLC has developed an affirmative action program in compliance with the NY Department of Education's guidance. Portions of the affirmative action program are available for review by applicants and employees by contacting Human Resources.
Benefits
This role is a Regular full-time role. Regular full-time and qualifying part-time employees and their dependents are eligible for Macmillan benefits, effective on the employee's date of hire. Macmillan also offers health benefits coverage to qualifying same sex and opposite sex domestic partners (may require additional documentation) of active employees. Our competitive benefits include: Paid Time Off, Sick Time, Medical, Vision, Dental, 401k Matching, Employee Assistance Program, Educational Assistance Plan, and much more!
Application Due Date: 2019-08-30
Job Start Date: 2019-07-01
Salary: Dependent on qualifications and experience.
City: Springfield
State/Province/Region: MO
Institution: Skyfactor - Macmillan Learning
Reports To: Manager of Analytics and Research
Staff # Reporting to Position: 0
Reports In Office: Analytics and Research
---
Search for openings in IR, effectiveness, assessment, planning, and related fields at higher education institutions in the U.S. and abroad.
Job Board
Resources & Tools