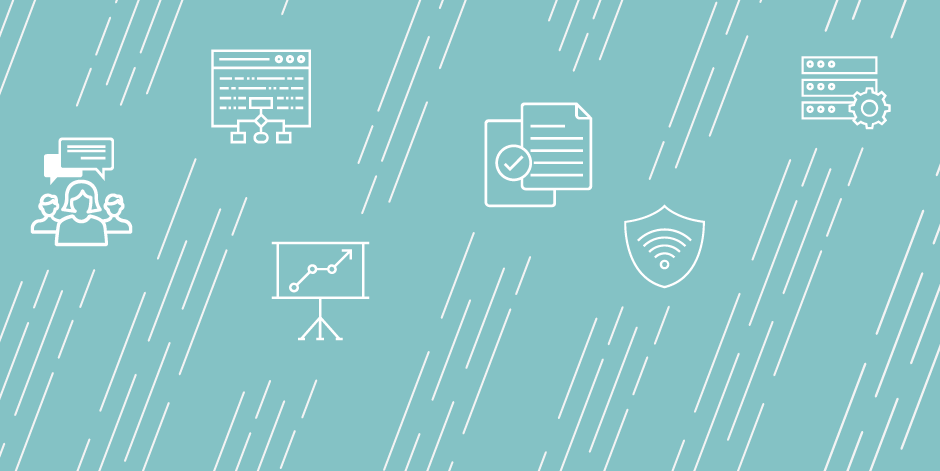 Information & Visualization Analyst
Job Duties
Play a key role in defining and designing data analytics and reports for highly visible projects that support business operations, institutional reports, and serve the faculty, staff, and students. Self-motivated individual with effective written, oral, and interpersonal skills. Gather and define data requirements in close collaboration with key stakeholders to meet project goals. Understand system development life cycle and possess project management skills, software and data integration skills, implementation techniques, and able to conceptualize, design, and implement solutions to meet business objectives. Strong Oracle and 
SQL
 query and PL/
SQL
 skills, experience with business intelligence and reporting tools (e.g., Tableau, Qlik, Crystal Reports, 
SSRS
, Power BI), and some familiarity with higher education 
CRM
, 
SIS
, 
LMS
, and assessment tools. Support data warehouses, dashboards, data analytics, and report writing initiatives. Experience manipulating various data sources to support senior management decision-making, possess excellent problem-solving skills, and be able to quickly grasp complex systems. Performs and executes other phases of the project development life cycle, including defining requirements of business processes, workflows, data analysis, data and system integration, quality assurance, and ongoing production support and development. Demonstrated leadership, excellent teamwork skills, and the ability to effectively accomplish tasks independently are essential. Knowledge of standard documentation processes, business system architecture, relational databases, and associated technologies. Skills in data organization, analysis, and report writing as applied within assigned systems, and cross-communication between the functional user and technical groups.
Essential Functions:
Create and prepare reports on a regular basis and in a systematic way by collecting data from multiple data resources as directed. Meet ad hoc data requests from campus constituents. Assist in completing national surveys (e.g., 
IPEDS
, Common Data Set, US News, and Petersons).
Analyze data requirements for various constituencies within the institution. Develop institutional reports that address business development in Argos and Tableau environments. Document and translate business requirements into proper requirement specifications and technical solutions. Work with the project team to develop project plans. Effectively communicate with supervisor, IE team, project team, vendors, users, and stakeholders.
Provide technical and functional support on supported systems (e.g., Argos, Tableau, Data Cookbook) and reporting tools. Follow project management, change management, and team standard practices. Write technical documentation as needed. Manage projects as assigned. Provide regular updates to the Director.
Work collaboratively with Enterprise Information Services staff to assist in analyzing the need for new/enhanced functionality within systems as well as to identify workflow issues and propose solutions. Capture business requirements and assure they are adequately and accurately addressed during system implementation. Analyze needs, document requirements, and translate into proper system requirement specifications. Lead functional user groups to articulate needs, while working in multiple business/technical areas. Document needs, review, and confirm acceptance. Provide user training on identified technology or tool. Serve as a liaison between users and technical group.
Provide support to the Data Governance Committee and be responsible for the management of the Data Cookbook system. Moving beyond the scope of individual projects and promoting, guarding, and guiding the organization toward common semantics and the proper use of metadata.
Job Qualifications
Bachelor's degree in information technology-related fields and 1 to 3 years related work experience after graduation.
Institution Description
Wentworth Institute of Technology
Benefits
Competitive benefits
Application Due Date: 2019-10-09
Job Start Date: 2019-07-01
Salary: Dependent on qualifications and experience.
City: Boston
State/Province/Region: MA
Institution: Wentworth Institute of Technology
Reports To: Director
Staff # Reporting to Position: 0
Reports In Office: Institutional Effectiveness
---
Search for openings in IR, effectiveness, assessment, planning, and related fields at higher education institutions in the U.S. and abroad.
Job Board
Resources & Tools