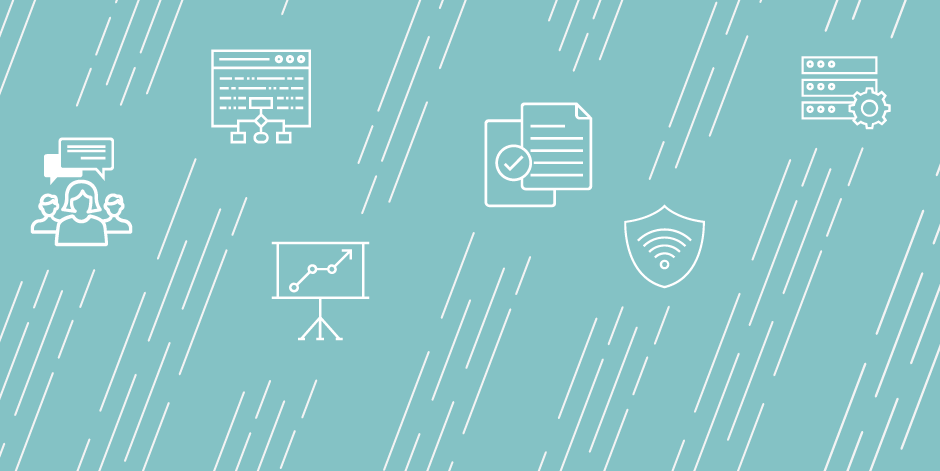 Assessment & Communications Manager
Job Duties
The Assessment & Communications Manager works directly with the Assistant Director of Marketing and Communications to lead the assessment strategy at Campus Recreation (planning, data collection, analysis, and reporting on all Campus Recreation programs, activities, events, and social media platforms). Incumbent must be able to collaborate with team members to tell a data-driven Campus Rec story, aligning efforts with the strategic communication goals of the University, as applicable.

Duties & Responsibilities
Lead, develop, and implement a strategic plan for Campus Rec assessments that includes regular program evaluations, benchmarking, and focus groups.
Manage a comprehensive portfolio of assessments of communication strategies for Campus Rec.
Analyze quantitative and qualitative data and produce time-sensitive reports to Campus Rec staff and university leadership.
Partner with staff to guide them through the entire assessment process: development of outcomes aligned to department goals, methods, data collection, analysis, and communication of findings.
Develop and regularly review metrics to assess department success and recommend improvements to achieve Campus Rec strategic goals.
Regularly distribute utility-focused summaries of data-informed insights tailored to both internal and external stakeholders.
Prepare, clean, and manage Campus Rec user data across programs, services, and activities to support future analyses.
Act as a liaison for Campus Rec to University of Arizona's assessment office and institutional assessments while serving on the UA Student Data, Trends, and Insights Network.
Contribute to a strategic social media marketing plan for Campus Rec, helping to manage and evaluate social media presence across all relevant channels.
Provide direction to student staff involved in assessments and social media across all program areas.
Assist with special events as needed.
Job Qualifications
Minimum Qualifications
Bachelor's degree from an accredited institution
Two years of professional experience coordinating assessment or program evaluation
Verified verbal and written communication skills
Experience in program planning and management
Preferred Qualifications
Master's degree with completed coursework in quantitative and qualitative methods
Social media management experience
Additional Campus Recreation Requirements
CPR, First Aid and Blood Borne Pathogens certifications or ability to obtain within the first 30 days of employment
Arizona Driver's License or ability to obtain within the first 30 days of employment
Applicants must be currently authorized to work in the United States.
Institution Description
At the University of Arizona, we value our inclusive climate because we know that diversity in experiences and perspectives is vital to advancing innovation, critical thinking, solving complex problems, and creating an inclusive academic community. As an Hispanic-serving institution, we translate these values into action by seeking individuals who have experience and expertise working with diverse students, colleagues, and constituencies. Because we seek a workforce with a wide range of perspectives and experiences, we provide equal employment opportunities to applicants and employees without regard to race, color, religion, sex, national origin, age, disability, veteran status, sexual orientation, gender identity, or genetic information. As an Employer of National Service, we also welcome alumni of AmeriCorps, Peace Corps, and other national service programs and others who will help us advance our Inclusive Excellence initiative aimed at creating a university that values student, staff and faculty engagement in addressing issues of diversity and inclusiveness.
Benefits
Outstanding UA benefits include health, dental, and vision insurance plans; life insurance and disability programs; paid vacation, sick leave, and holidays; UA/

ASU

/

NAU

tuition reduction for the employee and qualified family members; state and optional retirement plans; access to UA recreation and cultural activities; and more!
Application Due Date: 2019-09-01
Job Start Date: 2019-07-29
Salary: $45000 - $50000
City: Tucson
State/Province/Region: AZ
Institution: The University of Arizona
Reports To: Assistant Director of Marketing and Communications
Staff # Reporting to Position: 1
Reports In Office: Campus Recreation
---
Search for openings in IR, effectiveness, assessment, planning, and related fields at higher education institutions in the U.S. and abroad.
Job Board
Resources & Tools