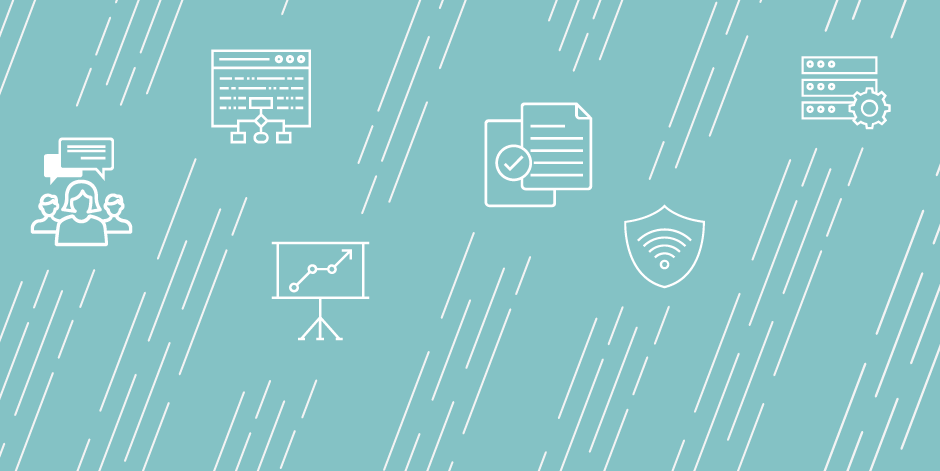 Business Intelligence Analyst, Title III
Job Duties
SUMMARY: The Title III Business Intelligence Analyst interacts extensively with technology services staff and functional subject matter staff to facilitate access to information resources for internal constituents. This position requires a professional, customer-focused approach to assessing user needs and providing information following the standards of the IR Office. Other duties include expanding and supporting the information infrastructure of the IR office and supporting the strategic planning process through information support and sophisticated data analysis. (Note: This is a grant-funded position, expected to conclude on September 30, 2023.)
ESSENTIAL FUNCTIONS: This list is meant to be representative, not exhaustive.  Some incumbents may not perform all the duties listed while in other cases related duties may also be assigned.  Reasonable accommodations may be made to enable individuals with disabilities to perform the essential functions.
Assists the Executive Director of IR & Planning in setting vision, planning projects, updating project status, and recommending project priority relative to ICC's business intelligence environment.
Coordinates the daily tasks associated with enhancing the functionality of the business intelligence environment including designing and deploying dashboard metrics and reports in support of strategic planning, assessment, and accreditation; identifying new data sources and related database objects for the data warehouse to meet user needs; and coordinating the planning and provision of data self-service models to meet user needs.
Makes informed recommendations about data integrity and access policies and practices for the business intelligence environment and for the IR Office.
Gathers and interprets data needs from users, translate requirements using appropriate reporting and data use standards, and document final requirements in a manner that is clear to users, provides an internal record, and fosters user understanding of data policies.
Utilizes a combination of analysis tools to develop queries and/or reports to fulfill regular, project-based, and ad-hoc information requests.
Assists with validation and troubleshooting of data issues.
Ensures the ability to meet mandatory reporting requirements through the continual review of requirements and maintenance of internal processes to produce reports.
Meets reporting standards for the IR Office to ensure a high level of accuracy, security, consistency, and clarity of presentation in report output.
Develops an expert understanding of data governance policies.
Serves as a liaison between Technology Services and Institutional Research.
Acts in accordance with Illinois Central College's Cougar CARE Principles.
Performs other duties as assigned.
Job Qualifications
MINIMUM QUALIFICATIONS: The requirements listed below are representative of the knowledge, skills, and abilities required to satisfactorily perform the essential functions.
Bachelor's degree in Computer Science, Computer Information systems, Management Information Systems, or a related field.
Experience developing reports to meet end user needs, with 2+ years of experience preferred
Query-writing experience with MS SQL Server, with 1-3+ years of experience preferred
3-5 years of experience using MS Access and Excel
Advanced analytical skills
Advanced communication skills
Advanced interpersonal skills
Occasional weekends and evening work may be required.
PREFERRED QUALIFICATIONS:
Graduate-level coursework in Computer Science, Computer Information Systems, Management Information Systems, or a related field
Fundamental understanding of data warehousing methods
Experience with PeopleSoft ERP
Experience with Microsoft SQL Server Reporting Services or Analysis Services
Experience with Microsoft Sharepoint
Institution Description
"Through learning, minds change. We believe by changing minds, we can change the world."


In 1966 the citizens of Central Illinois voted to create the district that became Illinois Central College, a public comprehensive community college. Dr. Kenneth L. Edwards became the first college president, and 56 full-time faculty members welcomed 2,486 students representing the 10-county district in the fall of 1967.


Today, the ICC district covers 2,322 square miles and serves 38 high schools. In any given semester, the college offers more than 1,900 classes. Since the beginning, ICC has touched more than 450,000 lives. One out of every four graduating high school students within the District comes to ICC. Every year we award approximately 1,800 certificates and degrees. With each degree or certificate we confer we create a small ripple of change for the better in our world.
Application Due Date: 2019-09-01
Job Start Date: 2019-10-01
Salary: Dependent on qualifications and experience.
City: East Peoria
State/Province/Region: IL
Institution: Illinois Central College
Reports To: Director of Institutional Research
Staff # Reporting to Position: 0
Reports In Office: Institutional Effectiveness
---
Search for openings in IR, effectiveness, assessment, planning, and related fields at higher education institutions in the U.S. and abroad.
Job Board
Resources & Tools