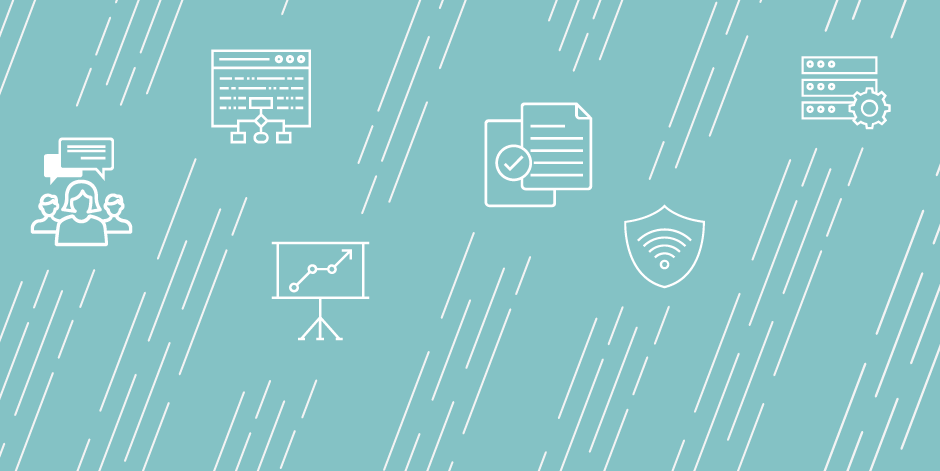 Job Duties
The Office of Institutional Research (OIR) at the State University of New York College at Oneonta invites applications for the position of Research Analyst. As part of the institutional research team, this position will focus on fulfilling College reporting requirements for various institutional, agency, state and federal agencies. Located in the Leatherstocking Region of New York State, SUNY Oneonta is a mid-size, public, liberal arts and sciences college with a pre-professional focus. The College enrolls approximately 6,500 students in a wide variety of bachelor's degree programs and a number of graduate certificates and degrees. SUNY Oneonta consistently ranks among the top schools nationally, sitting at #13 on the 2018 list of "Top Public Regional Universities" in the North by U.S. News & World Report and #153 in the Northeast on the 2017 Forbes magazine list of "America's Top Colleges." The College received INSIGHT magazine's Higher Education Excellence in Diversity Award in 2017 and 2014 and accepted an invitation to join the Colleges of Distinction in 2015. The OIR serves as the primary centralized source for institutional data at the College and provides information in support of planning, assessment, policy development, and decision-making for all campus constituencies. To learn more about the College, please visit www.oneonta.edu.
Duties include but not limited to: utilizing current technology and enterprise data systems, including Banner, to support institutional research needs, governmental compliance, and reporting requirements; completing and automating routine data tabulation and reporting tasks to fulfill internal and external requests of commonly reported performance data such as enrollment, retention, diversity, and completion rates; is responsible for extracting and formatting data from internal databases, and for administration and analysis of key campus-based and SUNY surveys. The Research Analyst will generate term reports, annual reports, and dashboards to present data indicators for key metrics and support the data and analytic functions of the Office of Institutional Research. The successful candidate will be an innovative and collaborative problem solver with expertise in data analytics and survey research and can report data to constituents in a logical and contextual manner. The ability to manage multiple tasks according to required deadlines, pay close attention to detail, and maintain the accuracy and integrity of data is a must.
For other employment and regional opportunities, please visit our website at:  www.oneonta.edu/employment.
Pursuant to Executive Order 161, no State entity, as defined by the Executive Order, is permitted to ask, or mandate, in any form, that an applicant for employment provide his or her current compensation, or any prior compensation history, until such time as the applicant is extended a conditional offer of employment with compensation.  If such information has been requested from you before such time, please contact the Governor's Office of Employee Relations at (518) 474-6988 or via email at info@goer.ny.gov.
SUNY Oneonta values a diverse college community.  Please visit our website on diversity at: www.oneonta.edu/home/diversity.asp.  Moreover, the College is an Equal Opportunity/Affirmative Action employer.  Women, persons of color, persons with disabilities, and protected veterans are encouraged to apply.
Job Qualifications
Required qualifications:
bachelor's degree;
experience with statistical analysis software (i.e. R, SAS, SPSS, etc.);
experience writing queries for relational databases (i.e. Banner);
experience with online survey tools and survey best practices;
excellent written communication and presentation skills.
Preferred: 
familiarity with higher education issues, IPEDS, assessment, and performance indicators;
experience with SUNY System data reporting requirements;
experience with research design, qualitative and quantitative research methods;
experience with data visualization tools such as Tableau, MS Power BI, or other data visualization tools;
experience working with and serving diverse populations.
Institution Description
Established in 1889 as a state normal school with the sole mission of training teachers, the SUNY College at Oneonta was a founding member of the State University of New York system in 1948.  Today, SUNY Oneonta is a multi-purpose comprehensive public college with programs in the liberal arts, sciences, social sciences, and professional studies.  The College is known for outstanding and accessible faculty, a campus community committed to academics and service, developing students into life-long learners, and a beautiful campus that helps nurture connections between the upper Susquehanna Valley of rural central New York and our global society.
Application Due Date: 2019-09-01
Job Start Date: 2019-09-01
Salary: Dependent on qualifications and experience.
City: Oneonta
State/Province/Region: NY
Institution: SUNY Oneonta
Reports To: Director
Staff # Reporting to Position: 0
Reports In Office: Institutional Research
---
Search for openings in IR, effectiveness, assessment, planning, and related fields at higher education institutions in the U.S. and abroad.
Job Board
Resources & Tools