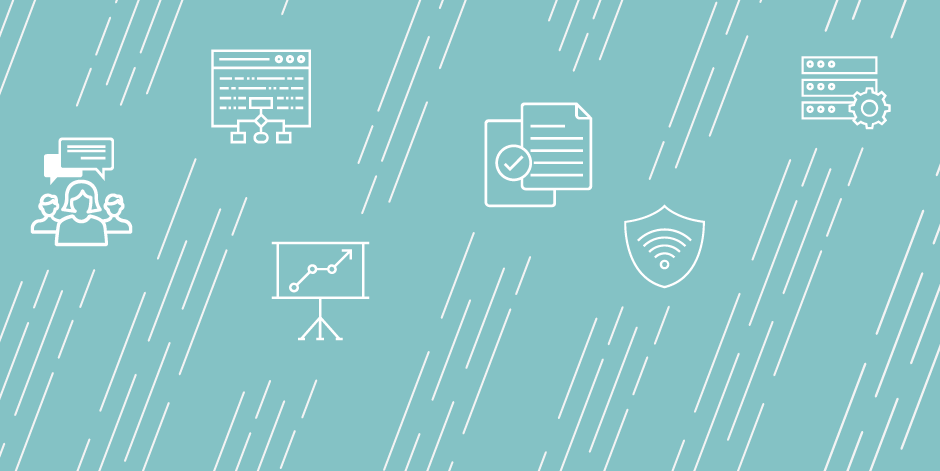 Analytical & Data Visualization Developer
Job Duties
The Analytical & Data Visualization Developer will be responsible for extracting data from various sources, reorganizing and structuring the data for analysis; designing and developing impactful data visualizations in order to support business decision and compiling multiple visualizations into intuitive business-ready dashboards for college-wide use. The position is ideal for a talented Tableau developer who is interested in working in higher education.

Duties and Responsibilities

• Understand customer business needs and help define requirements for reporting solutions and design appropriate data solution; operate a variety of software packages for data management, statistical analysis, and graphics (e.g., 
SAS
, 
SPSS
 etc.); write, interpret, and optimize complex queries working with large sets of data to extract and aggregate data from various sources (e.g., student databases, various college systems, and external agencies and institutions)
• Work closely with project managers to understand and maintain focus on their analytical needs, including identifying critical metrics and KPIs, and deliver actionable insights to relevant decision-makers
• Identify, analyze, and interpret trends or patterns in complex data sets; design, develop dashboards and visualizations for internal and/or external customers in Tableau
• Proactively analyze data to answer key questions from stakeholders with an eye for what drives business performance, investigating and communicating areas for improvement in efficiency and productivity
• Create and maintain rich interactive visualizations through data interpretation and analysis integrating various reporting components from multiple data sources; follow data visualization best practices, performance tuning, create/maintain report design related templates and artifacts
• Provides user training and presentations as needed 
• Develop and maintain databases by acquiring data from primary and secondary sources, and build scripts that will make our data evaluation process more flexible or scalable across data sets
Job Qualifications
Required Knowledge, Skills, and Abilities
• Proficient in Tableau Desktop, Tableau Server, Tableau Public, 

SQL

, and MS Office Suite
• Knowledge of statistical analysis software (

SAS

), programming, database structures and data extraction
• Proven success in a collaborative, team-oriented environment
• Strong analytical, oral and written communication skills 
• Ability to self-start and consistently work independently with minimum assistance
• Ability to effectively communicate technical information to non-technical customers

Minimum Qualifications
Bachelor's degree in Mathematics, Computer Sciences, IT, or a related field, or equivalent applicable training and experience. Several years of experience as a Tableau developer. Experience working in a research environment. Experience working with end-users and translating their business needs into technical requirements.

Preferred Qualifications
Master's degree is desirable; experience in a research setting with higher education data is desired; familiarity with PeopleSoft is a plus; and experience with 

SAS

 for extracting and manipulating data from relational databases and statistical analyses is also a plus.

Institution Description
About NOVA
Located close to the nation's capital, Northern Virginia Community College (NOVA) is the largest public educational institution in Virginia and the second-largest community college in the United States, with more than 75,000 students and 2,600 faculty and staff members. NOVA is also one of the most internationally diverse colleges in the United States, with a student body consisting of individuals from more than 180 countries. As an "Achieving the Dream" leading college, NOVA is committed to student success by intending to triple the number of credentialed students by 2021. NOVA meets the educational and training needs of the region and its people with excellent and affordable courses and programs, offered by an inspired and inspiring diverse faculty and support staff. NOVA offers an opportunity to make a difference with outstanding career opportunities and competitive total rewards benefits including: health, dental and vision coverage, vacation, holiday and sick leave accrual plans, tuition assistance and training, a choice of retirement options, plus lots of opportunities to participate in multi-cultural and social events and much more! If this sounds intriguing and you'd like to be part of our students' success, please take a closer look at what we have to offer with the position below.
Benefits
Additional Benefits are an integral part of an employee's compensation package.  Our generous benefit packages can be found on the Northern Virginia Community College Human Resources webpage:  

https://www.nvcc.edu/hr/benefits.html





Application Due Date: 2019-10-09
Job Start Date: 2019-07-10
Salary: $74000 - $83000
City: Annandale
State/Province/Region: VA
Institution: Northern Virginia Community College
Reports To: Associate Director of Applied Research
Staff # Reporting to Position: 0
Reports In Office: Institutional Research
---
Search for openings in IR, effectiveness, assessment, planning, and related fields at higher education institutions in the U.S. and abroad.
Job Board
Resources & Tools