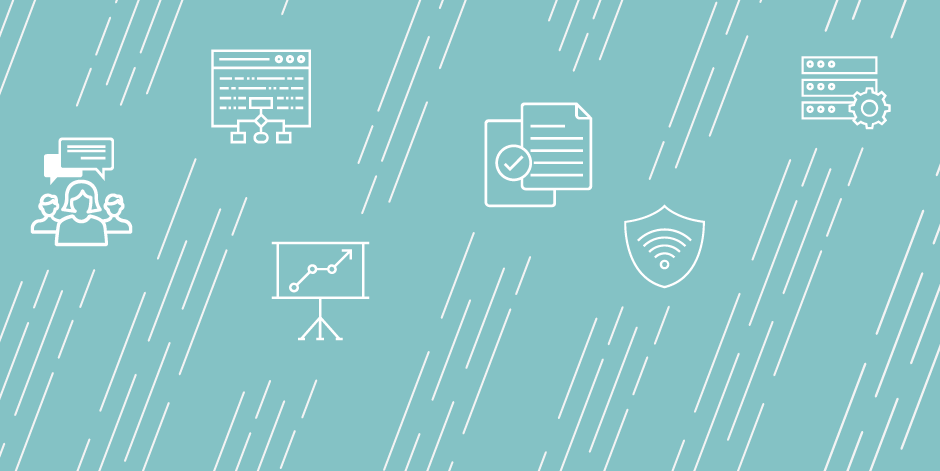 Researcher - Exempt II (Administrative Analyst/Specialist),
Application Procedure:
How to apply:
You can only apply by completing an electronic application at the campus job web site at https://cmshr.csudh.edu/psc/HDHPRD/EMPLOYEE/HRMS/c/HRS_HRS.HRS_APP_SCHJOB.GBL?Page=HRS_APP_SCHJOB&Action=U&TargetFrameName=None . Click on "view job opportunities" under "New and returning applicants." View the list of jobs and click on the one with the job title listed above. Review of applications and resumes will begin 7/11/2019, and the position will remain open until filled.

CSU Dominguez Hills is an Equal Opportunity /ADA Employer.

California State University, Dominguez Hills
Human Resources Management
1000 E. Victoria St.
Carson, CA 90747
Job Duties
CALIFORNIA STATE UNIVERSITY AT DOMINGUEZ HILLS
JOB ANNOUNCEMENT
Researcher - Exempt II (Administrative Analyst/Specialist), Development, Recruitment 3541

Conditions of Employment:

Satisfactory completion of a background check (including a criminal records check) is required for employment. CSU will make a conditional offer of employment, which may be rescinded if the background check reveals disqualifying information, and/or it is discovered that the candidate knowingly withheld or falsified information. Failure to satisfactorily complete the background check may affect the continued employment of a current CSU employee who was conditionally offered the position.

Position Information:

This is a full-time, permanent (probationary) position.

Department: Development

The Division of University Advancement is charged with developing relationships with external constituencies that will lead to greater human and financial resources for the University. The areas of University Advancement include Alumni Relations, Government & Community Relations, Ceremonies & Events, Development, Annual Campaigns, Advancement Services and University Communications, Marketing and Public Affairs.

Major Job Duties:

Under the general direction of the Associate Vice President of Development, the researcher compiles comprehensive and detailed research on known and potential individuals, foundations and corporate prospects to meet ongoing development needs and identify prospective major donors; collects, analyzes and conveys relevant information via biographical sketches, prospect profiles, summaries and briefings and ensures relevant information is recorded in university's mainframe database. Keeps abreast of the activities and initiatives underway at the university. Write a variety of research documents and reports, interpret and synthesize large volumes of information and complex financial, legal and technical language into easily comprehensible information. Evaluate research tools and emerging technologies and keep abreast of trends in the field of prospect research. Performs other related duties as assigned.

Job Qualifications
Qualifications:

Required Knowledge, Skills, and Abilities:


-Comprehensive knowledge of prospect research methods and resources.
-Advanced analytical skills to synthesize a high volume of information from a variety of sources and perform complex analysis to interpret financial data and individual wealth indicators, identify philanthropic patterns, and relationships among individuals, corporations and foundations.
-Experience using information databases and search techniques related to prospect research. -Experience with relational databases.
-Working knowledge of fundraising processes.
-Strong knowledge of Microsoft Suite applications.
-Demonstrated written and oral communication skills, with attention to accuracy.
-Strong interpersonal skills.
-Detailed oriented with strong organizational skills and the ability to set priorities and handle multiple projects, often working with multiple deadlines and competing requirements.
-Ability to work independently and collaboratively with co-workers and colleagues; must be able to maintain a high level of confidentiality; must demonstrate creativity and resourcefulness.
-Proficient use of available resources including but not limited to, alumni and development records, Lexis-Nexis, various print media, public records and direct interaction with appropriate internal and external staff.
-Familiarity with writing queries as part of mining the database for new prospects, including ability to generate prospect lists from Raiser's Edge.


Experience and Education:

Required Education:
Bachelor's degree and/or equivalent training.


Preferred:
Education:
Master's degree in a field related to data, business or strategic thinking.


Required Experience:

Four years of research experience, with at least three years in prospect research.


Preferred:

Two years of experience in development/prospect research.
Institution Description
California State University, Dominguez Hills, was established in 1960 and is one of the 23 campuses that comprise The California State University system. CSU Dominguez Hills is an urban, comprehensive public university that serves a culturally rich, diverse student body of over 12,500 students at the undergraduate and graduate levels. Located on a 346-acre site in the South Bay portion of the greater Los Angeles metropolitan area, CSU Dominguez Hills has a highly pluralistic student body, which includes a significant number of non-traditional, working adult students as well as approximately 2,000 students enrolled in distance learning programs statewide. The University, with its five Academic Colleges, has more than 300 full-time faculty members and is situated in an area characterized by an extraordinary heterogeneity of people, and an extensive array of high technology industries and professional services.
Benefits
Salary Range:

The salary range for this classification is: $4,693 - $8,242 monthly.
Application Due Date: 2019-10-08
Job Start Date: 2019-09-08
Salary: $4693 - $8242
City: Carson
State/Province/Region: CA
Institution: California State University, Dominguez Hills
Reports To: California State University, Dominguez Hills
Staff # Reporting to Position: 1
Reports In Office: California State University, Dominguez Hills
---
Search for openings in IR, effectiveness, assessment, planning, and related fields at higher education institutions in the U.S. and abroad.
Job Board
Resources & Tools