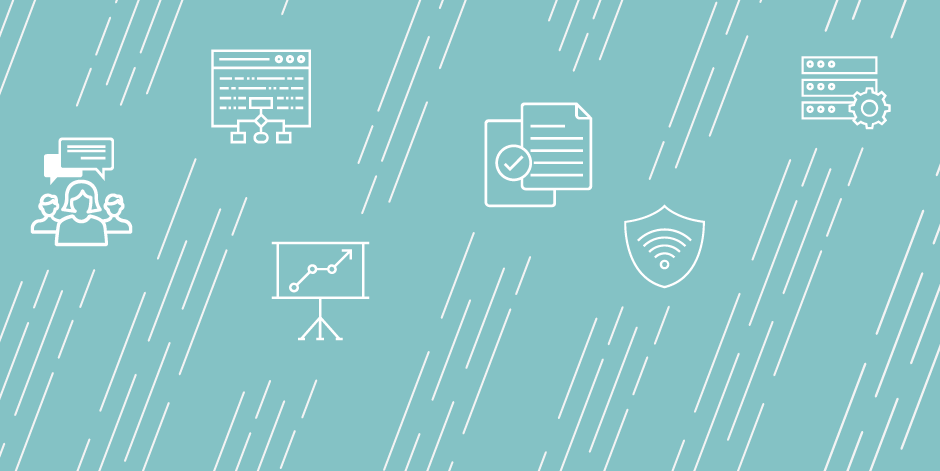 Institutional Research Analyst
Application Procedure:
Complete online application and responses to the Supplemental Questions (located under the tab titled "Supplemental Questions") to be considered for this position. Should you have any difficulties uploading the below documents, please contact Neogov tech support at 1-855-524-5627 Mon-Fri 6 a.m. – 6 p.m. pacific time.
A cover letter which specifically describes how you meet each of the MINIMUM and the PREFERRED QUALIFICATIONS

Resume  
All offers of employment are subject to background checks. (Prior to a new hire, a background check including criminal record history will be conducted.  Information from the background check will not necessarily preclude employment but will be considered in determining the applicant's suitability and competence to perform in the position.)
 
Green River College is a tobacco free campus. For more information on the tobacco policy, please visit the following link: https://www.greenriver.edu/campus/policies-and-procedures/general-administrative-policies/ga-2-tobacco-use-policy/
Job Duties
The Institutional Research (IR) Analyst reports to the Director of Institutional Effectiveness and supports evidence-based decision making related to institutional research, accreditation, strategic and grant-funded initiatives. This position develops, implements, and maintains systems for collecting, analyzing, interpreting data as well as producing reports for planning, assessment of outcomes, and enrollment management. The IR Analyst responds to internal and external information requests, including providing mandated data to state and federal government, accreditation agencies, and others.
Develop, design, implement, analyze and communicate results of quantitative and qualitative research, assessment, and evaluation studies related to institutional research, program assessment, grant proposals, and state/federal compliance.
Produce tables, graphs, and narrative analysis of data to easily display and summarize student characteristics, enrollment, retention, graduation, post-college employment, etc.
Ensure accurate, on-time publishing of statistical data for a variety of publications and reports.
Respond to ad-hoc data requests from administrators, faculty, staff, and the public.
Extract data from various internal and external sources (e.g., data warehouse, student management system, IPEDS, National Student Clearinghouse, etc.).
Administer surveys, analyze results, and report findings; assist in developing survey instruments and interview/focus group protocols.
Understand and apply legal and ethical components involved in conducting research and analysis (e.g., FERPA, human subjects' protection.
Serve as a member on committees that require data or accountability/performance measures as determined by the Director of Institutional Effectiveness.
Model professional decorum and mutual respect in all interactions.
Perform related duties as assigned.
Job Qualifications
MINIMUM QUALIFICATIONS: 
Bachelor's degree in mathematics, statistics, computer science, management information systems or related field required, or equivalent combination of education, training, and experience.
Three (3) or more years of experience conducting research or data analysis, preferably in an educational setting.
Experience working with relational databases (Access, SQL), advanced spreadsheet tools (MS Excel), and word processing software (MS Word).
Experience working with statistical software (SPSS) including tables and graphs.
Exceptional analytical skills and the ability to translate raw data into information and knowledge through the use of data visualizations and reports.
Excellent oral/written communication skills; ability to write clearly and concisely.
PREFERRED QUALIFICATIONS:
Master's degree from an accredited institution
High level of self-motivation, ability to work independently, and a willingness to learn new skills.
Strong attention to detail and ability to work in a collaborative setting.
Ability to effectively deal with ambiguity and changing project requirements.
Ability to successfully participate and collaborate with others and be responsive in working relationships.
Institution Description
Green River's main campus stretches over 180 acres of beautifully forested land. Branch campuses, located in downtown 
Auburn
,
Kent
and
Enumclaw
, bring the College's unique educational experiences to local communities. The College's student body is made up of approximately 41% Academic Transfer, 34% Professional-Technical, 15% Adult Basic Education, and 3% Applied Bachelor degrees. Green River programs serve high school graduates, Running Start students (enrolled in both high school and college), those seeking retraining for the workforce, international students, students learning English as a second language, and Continuing Education students.  
Green River's service areas are increasingly ethnically diverse, comprising African Americans, African immigrants, Asian Americans, Asians, Latinos/as, Native Americans, Pacific Islanders, and Middle Eastern Americans, among other communities. The College is committed to enhancing and supporting a diverse campus environment, incorporating principles of equity in order to promote inclusive practices. Diversity is understood in terms of intersectional identities defined by culture, race, ethnicity, sex, gender, sexual orientation, social class, disability, religion, veteran status, immigration status, and age. Given the diversity of our student population and service areas, we encourage applications from faculty, staff, and administrators with demonstrated experience and expertise in supporting, sustaining, and serving people from a wide range of backgrounds and collaborating effectively with others.
Benefits
Washington State offers one of the most competitive benefits packages in the nation. We understand that your life revolves around more than just your career and that your priority is making sure that you and your family will maintain health and financial security. That's why choice is a key component of our benefits package, "including an excellent state benefits package (health and dental plans, option of participating in the State Board Retirement Plan (TIAA-CREF) or in the Washington state Department of Retirement Systems' PERS 3 Plan. There may be other retirement options available under limited circumstances.  Green River College offer 24 vacation days per year, 11 paid holidays per year, 12 days of paid sick leave per year, as well as one paid personal holiday.  Other fringe benefits include the ability to participate in a tuition-waiver program, option to participate in WA state's Voluntary Deferred Compensation Program, as well as a supplemental retirement program through TIAA-CREF, We also offer a convenient daycare and on-campus fitness center.
Health Benefits: Medical, dental, life and long term disability insurance benefits are provided as currently administered under the Public Employees Benefits Board.
Application Due Date: 2019-09-01
Job Start Date: 2019-09-02
Salary: $68000 - $68000
City: Auburn
State/Province/Region: WA
Institution: Green River College
Reports To: Director of Institutional Effectiveness
Staff # Reporting to Position: 0
Reports In Office: Institutional Effectiveness
---
Search for openings in IR, effectiveness, assessment, planning, and related fields at higher education institutions in the U.S. and abroad.
Job Board
Resources & Tools