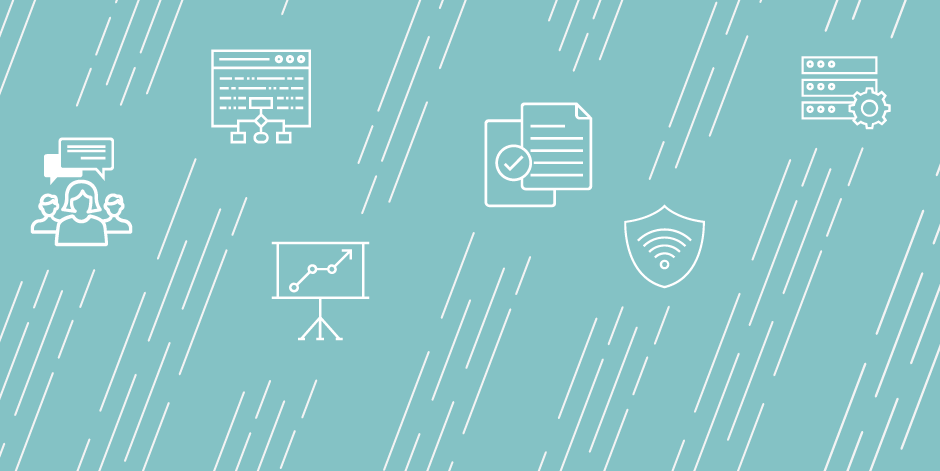 Director of Institutional Research & Assessment
Job Duties
Essential Functions:
Coordinate and oversee institutional assessment activity and the IR and Assessment staff
Serve as the chair of the Institutional Assessment Committee
Serve as IPEDS keyholder, ensuring that all data are submitted accurately and on time
Gather institutional assessment data; analyze, interpret and report on findings to the appropriate parties
Serve as the gatekeeper for assessment instruments and surveys used across campus
Assist in the training of Simpson University personnel in the area of assessment, including creating and maintaining an assessment handbook
Participate in national surveys, analyzing, interpreting and disseminating findings as appropriate
Oversee the program review process ensuring that reviews are completed as scheduled and conform to best practices
Assist the ALO in moving the institution forward in educational effectiveness and the achievement of student learning outcomes at every level of the institution, including working directly in the WASC process
Monitor educational effectiveness markers such as retention and persistence rates across all programs and student classifications 
Related Responsibilities:
Develop and maintain the annual institutional data report
Coordinate and assist as appropriate Simpson University individuals and areas to do the work of assessment
Job Qualifications
Qualifications:
Possession of a bachelor's degree in related field; master's degree preferred
Working experience in college or university institutional research and/or assessment
Working knowledge of best practices in university institutional research and assessment
Working knowledge of assessment and evidentiary requirements for WASC institutions
High degree of competence in IPEDS reporting policies and procedures
Working knowledge of FERPA regulations and confidentiality requirements
Proficient in MS Office software applications (e.g. Word, Excel, Access, etc.)
Proficient in utilizing institutional integrated databases
Experience with SSPS statistical software
High level of initiative and motivation with demonstrated collaboration and facilitation skills
High levels of integrity and professionalism
Strong analytical and statistical analysis abilities in order to accurately interpret data gained from assessment
Institution Description
The Director of Institutional Research and Assessment gives leadership to the institutional assessment planning and activities of Simpson University. This position oversees the institutional research and assessment needs for the University and provides all areas of the institution with accurate data and appropriate interpretations for informed decision making. The director is responsible for IPEDS reporting and working with appropriate faculty and University officers to ensure student educational outcomes are being effectively measured and achieved.  
General Expectations:
Personal relationship with Jesus, a vibrant Christian faith, and a commitment to Christian community; capable of sharing faith and engaging in conversations about Christ.
Demonstrate Simpson University Values in the performance of all duties
Maintain lifestyle in accordance with Simpson University Lifestyle Policy in Staff Handbook
Maintain the confidentiality of information, data and records. Properly use tact, diplomacy, discretion and judgment
Demonstrate strong customer service skills in the performance of job duties
Demonstrate good organizational and communication skills in the performance of job duties
Support the overflow needs of other departments within the respective university area
Perform other duties in accordance with this position as deemed necessary by the immediate supervisor
For a complete list of essential functions, qualifications, and general expectations, please refer directly to our job board at:  http://simpsonu.edu/Pages/About/HR/Employment.htm



Benefits
Medical/Dental/Vision Insurance available
Life/Long Term Disability Insurance
Retirement Plan
Vacation
Sick Leave
Tuition Assistance after 1 year of employment
We are situated in beautiful Redding, CA, an area well-known for outdoor recreation, including hiking, biking, boating, fishing, and snow sports. We are surrounded by National Parks, the second-largest reservoir in CA, and plenty of mountains, lakes and streams. Our area offers a nice balance of small city life with plenty of shopping, restaurants and culture, nestled within an incredible rural recreational setting. http://www.visitredding.com/home/about-us  
Application Due Date: 2019-10-31
Job Start Date: 2019-08-01
Salary: Dependent on qualifications and experience.
City: Redding
State/Province/Region: CA
Institution: Simpson University
Reports To: Provost
Staff # Reporting to Position: 1
Reports In Office: Provost
---
Search for openings in IR, effectiveness, assessment, planning, and related fields at higher education institutions in the U.S. and abroad.
Job Board
Resources & Tools