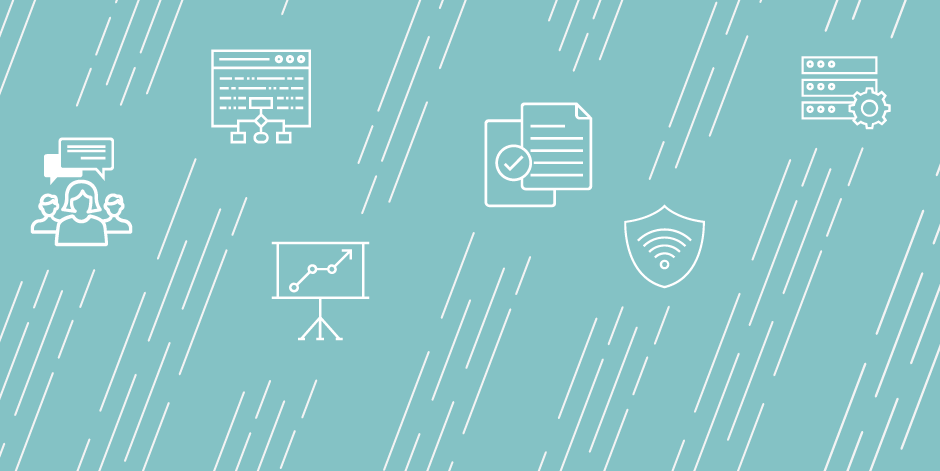 Application Procedure:
Apply at: https://jobs.ncat.edu/postings/18394
You must complete and submit an electronic application for employment to be considered. Resumes will not be accepted in lieu of completing an electronic application.
Applicants seeking Veteran's Preference must attach a DD 214 form. Certificate of Release or Discharge from Active Duty with your application during the process of applying to the job posting.
Final candidates are subject to criminal and sex offender background checks.
North Carolina A&T State University participates in E-Verify. Federal law requires all employers to verify the identity and employment eligibility of all persons hired to work in the United States.
Job Duties
Data Analysis
Statistical analysis and predictive modeling: Lead or participate in analytical projects to help inform decision-making processes at various levels, using appropriate statistical methods. This includes, but is not limited to, collaborating with various stakeholders (e.g. directors, faculty, and administrators) to understand their needs, conducting analyses, recommending the best solutions or courses of actions, clearly communicating results, and bringing to awareness any limitations in the data and analyses.
Maintains proficiency and continuously develops expertise in new developments in the data mining domain including methods, tools, and software.
Data Reporting
Reporting, program review, and SACSCOC accreditation support: Complete external surveys, handle ad-hoc data requests, provide reports and analysis to support program review and accreditation.
Project Management
Lead projects, including creating project scope and ensuring timeline and specifications are met for assigned data projects.
Assure that policies and procedures related to data security are strictly enforced.
Document work processes and write reports in a coherent and concise manner.
Job Qualifications
Required Education, Knowledge, Skills, Abilities
Bachelor's degree in Statistics, Data Analytics, or a related quantitative field. 
Demonstrated experience in statistical analysis and predictive modeling (hypothesis testing, time series analysis, regression, analysis of variance, factor analysis, predictive modeling using decision trees, regression, or neural networks…)
Proficient with programming/scripting in one of the following packages: SAS (SAS Base, SAS Enterprise Guide, SAS Enterprise Miner), STATA, Python, or R. Willing to learn a new programming language, if need be.
Possessing reasoning skills and creative thinking that can propose a variety of ways to look at problems using statistical analysis/data mining and at the same time aware of potential fallacy and limitation in data/analysis.
Excellent communication skills and an effective team player in a dynamic environment.
Self-starter and motivated individual with a "can-do" mindset.
Preferred Education, Knowledge, Skills, Abilities
Advanced degree (master's or doctoral).
Proficient with SAS (SAS Base, SAS Enterprise Guide, SAS Enterprise Miner) or Python.
Experience with time series analysis.
Experience working at a higher education institution and understanding of how analytics can help drive a university forward.
Institution Description
The primary purpose of this position is to be responsible for delivering data, analysis, and information to support strategic decisions.  He/she leads and determines the logical flow and execution of a project.  Duties include discovering knowledge through data analysis, reporting, and data management and validation, using various software packages.  In addition, ability to communicate effectively, work independently as well as in a team with a results-oriented approach, create and maintain collegial working relationships with customers and co-workers, contribute a positive and inclusive work environment, and serve as a productive team member is expected.
Benefits
Salary commensurate with experience. 

NC A&T offers a full range of benefits.  Visit here for more details: https://www.ncat.edu/hr/benefits/index.html
This is a state position.  We do not offer H-1B or green card sponsorship.
Application Due Date: 2019-08-23
Job Start Date: 2019-09-01
Salary: Dependent on qualifications and experience.
City: Greensboro
State/Province/Region: NC
Institution: North Carolina A&T State University
Reports To: Director of Analytics
Staff # Reporting to Position: 0
Reports In Office: Office of Strategic Planning and Institutional Effectiveness
---
Search for openings in IR, effectiveness, assessment, planning, and related fields at higher education institutions in the U.S. and abroad.
Job Board
Resources & Tools