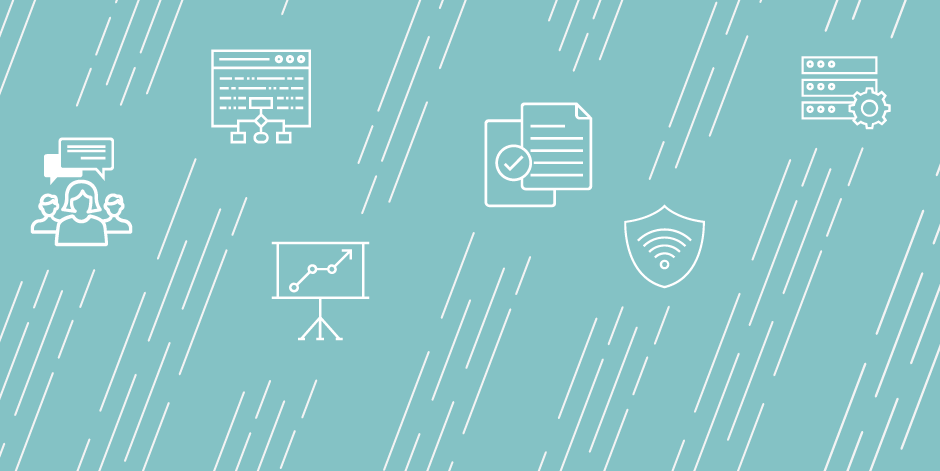 Assessment and Evaluation Coordinator
Job Duties
Support the campus in promoting a culture of assessment among faculty and staff by coordinating a comprehensive, systematic assessment program to streamline assessment process
Work with faculty and staff to ensure valid outcome assessment measures are implemented in the departmental assessment plans. Identify best practices and provide resources.
Provide counsel for the design and analyses of data for assessment of student learning outcome and academic program reviews
Conduct and/or assist on a wide variety of assessment research efforts for the college, including managing national and university-wide surveys, e.g. NSSE, HERI CIRP Freshman survey, program review surveys or create on-line surveys for data collection
Managing multi-year assessment databases to support assessment and strategic decision making
Conduct analysis of quantitative /qualitative data, prepare analysis reports, dashboards, or data visualization, and disseminate the results to the campus community
Conduct assessment projects to help advance campus initiatives and improve campus efficiency
Perform other job-related duties as assigned by the Director.
Job Qualifications
Master's degree with coursework in qualitative/quantitative research design and data analysis, educational research, assessment, psychology, sociology, or related fields.  Thorough knowledge of assessment practices in higher education; minimum of three years of demonstrated experience in qualitative and quantitative research and data analysis in higher education; experience with qualitative analysis applications and statistical software; excellent analytical, presentation, oral and written communication skills.
Knowledge. Skills. & Abilities:
Thorough knowledge of assessment practices in higher education
Qualitative/quantitative research design and data analysis
Verbal, written and presentation communication skills
Use of statistical software packages, e.g. SPSS, SAS…etc.
Institution Description
Located in Sarasota, New College of Florida has educated intellectually curious students for lives of great achievement since its founding in 1960. As the State of Florida's designated honors college, New College provides an exceptional undergraduate education that transforms students' intellectual curiosity into personal accomplishment. New College offers nearly 40 areas of concentration for undergraduates and a master's degree program in Data Science. We have earned many accolades and distinctions, among them a place in Loren Pope's book, "Colleges That Change Lives," and consistently high national rankings by the leading arbiters of higher education. Please click the link to learn more about New College of Florida:  https://www.ncf.edu/
Benefits
New College of Florida offers its employees a competitive pay package that includes:
Nine paid holidays a year.
A paid winter break of up to five days, (if sanctioned by the Board of Trustees).
Up to 22 paid vacation days, and 13 paid sick days per year with an unlimited accrual of sick time.
Two great health insurance plans, provided by Blue Cross Blue Shield, and Aetna to choose from, with employee premium contributions starting as low as $50 per month for an individual and $180 for families. Enrollment as early as the first day of the next month following the date of hire.
Dental and vision insurance.
$25,000 term life insurance coverage paid by the College effective immediately upon the first day of work.
Retirement options include the Florida Retirement System Pension Plan, the Florida Retirement Investment Plan, or the Optional Retirement Plan. Tax-sheltered Annuity and Deferred Compensation plans are also available.
Employee Education Assistance Program " Tuition Assistance."
Participation in payroll deduction for the Florida Prepaid College Tuition Fund
More more information about benefits at New College of Florida, contact Lara Sladick at 941-487-4757 or lsladick@ncf.edu.
Please refer to the website: https://www.mybenefits.myflorida.com/ for more information on health insurance options for employees of the state of Florida.
Application Due Date: 2019-10-09
Job Start Date: 2019-09-16
Salary: $50000 - $55000
City: Sarasota
State/Province/Region: FL
Institution: New College of Florida
Reports To: Director, Institutional Research & Assessment
Staff # Reporting to Position: 3
Reports In Office: Institutional Research & Assessment
---
Search for openings in IR, effectiveness, assessment, planning, and related fields at higher education institutions in the U.S. and abroad.
Job Board
Resources & Tools