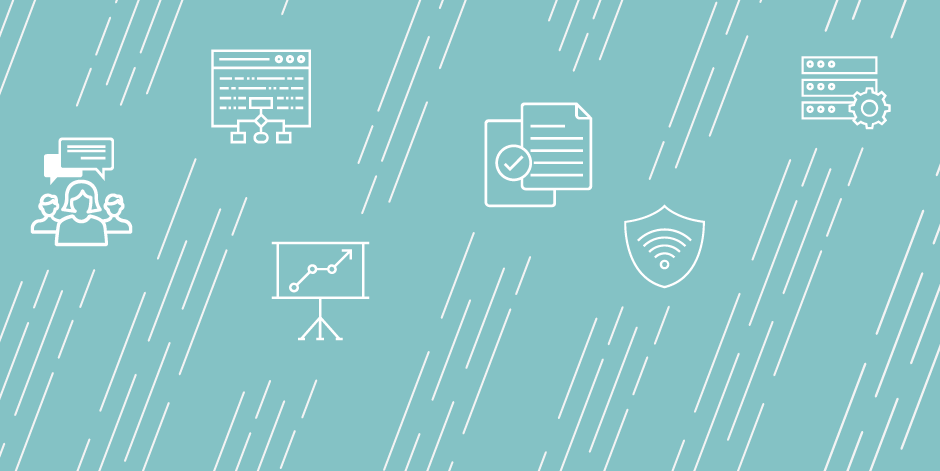 Institutional Research Data Analyst
Job Duties
Iowa Western Community College is currently seeking an Institutional Research Data Analyst  to join our exciting, student-focused team at our beautiful SW Iowa Campus, in Council Bluffs Iowa. This position reports to the Dean of Institutional Research and Accreditation. This position will collect, analyze, and interpret data for research projects such as surveys of students, employees, labor market and demographic analysis, academic achievement results and student tracking initiatives; assist in developing procedures for collecting, analyzing and reporting data relative to current and projected student enrollments; assist in the creation and maintenance of college dashboards; track and report on institutional effectiveness performance indicators; assist in multiple short and long-term projects and reports such as Program Review & Evaluation; provide research design support as needed including the use of statistical software to aid in the interpretation of data; assist in reporting survey results. This position requires knowledge and demonstrated abilities in Microsoft Excel, Access, PowerPoint, Word and Outlook; the ability to collect and verify accuracy of data from various sources and independently conduct data analysis with minimal assistance and supervision.
Job Qualifications
Qualifications: Required: Bachelor's Degree preferably in area of math, statistics, computer science, business analytics, social or behavioral sciences, or related field (including courses in research methods and statistics). A Master's Degree with an emphasis in research, statistics, measurement, or evaluation is preferred. Two (2) or more years of experience collecting, analyzing, and interpreting data. Proficient in Microsoft Office, with advanced Microsoft Excel skill level especially functions, calculations, Pivot Tables, and enhanced data features. Demonstrated knowledge with statistical software such as SPSS, SAS, data extraction reporting tools relating to Ellucian Colleague, and understanding of conducting academic research using quantitative and/or qualitative research methodology. Advanced writing and editing skills for report composition to accreditation agencies required. Experience in a higher education institution or other complex service organization preferred. Ability to perform data collection from a variety of database sources including ODBC connections, SQL, and Microsoft Access queries. Ability to effectively design surveys and conduct academic and institutional research. Demonstrated knowledge of computer applications to support research activities and experience developing and designing data dashboards. 
Additional qualifications:  includes occasional lifting of 10 lbs., ability to sit or stand for extended periods of time, use hands to operate a computer keyboard, telephone and other basic office equipment.  While performing the duties of this job, the employee is regularly required to talk and hear and use a phone, and some travel, including by vehicle, may be required. Reading, writing, calculating, social interaction skills, reasoning/analysis, ability work with minimal supervision, high degree of problem-solving and high degree of interpersonal skills. Ability to plan, organize and manage time; while responding in a timely manner to requests which requires flexibility and prioritization skills. Work is routinely performed in an office environment. Hiring process includes ability to pass a background check, a valid driver's license, and a good driving record.
Institution Description
Located  in Council Bluffs, Iowa, near Omaha, Nebraska. The college was founded in 1967, and offers 84 programs in both vocational and technical areas as well as in liberal arts. It is also home to a respected flight school for various aircraft related professions. IWCC is also the site of college/alternative radio station 89.7 The River, which serves the entire Omaha metropolitan area.
Benefits
Compensation:  $39,000 - $43,000

Hours:  40 hours per week, Monday through Friday, 8:00 a.m – 4:30 p.m.
 
Benefits: Iowa Western Community College offers an outstanding benefits package, including generous employer paid health, dental, life, disability plans and up to $2500 toward a Health Savings Account.  Our retirement program includes the IPERS Pension Plan or TIAA with 9.44% employer contribution. We believe in work/life balance and employees get great perks, including free access to our brand-new Wellness Center and fitness classes (at no cost to employees and their spouses), paid vacation, sick leave, and up to 17 paid holidays per year, plus discounts on campus and other major retailers. Tuition Reimbursement is offered to all employees and their families and Tuition Assistance for employees equals thousands of dollars paid by IWCC toward education!
We offer a quality of life that is hard to match in the metro area!  Come explore the possibilities at IWCC, where "The World Is Waiting"!
Application Process: Position is open until filled. Please include a resume and cover letter with your application.
Equal Opportunity and Non-Discrimination:
It is the policy of Iowa Western Community College to provide equal educational opportunities and not to discriminate on the basis of race, color, creed, religion, national or ethnic origin, ancestry, genetic information, physical or mental disability, age, sex, sexual orientation, gender identity or expression, pregnancy, marital status, veteran status, AIDS/HIV status, citizenship, or medical condition, as those terms are defined under applicable laws, in its educational programs, activities, or employment practices. Questions or complaints? Contact Title IX and Equity Coordinator, Kim Henry, or ADA Coordinator, Samantha Larson, equity@iwcc.edu, 712-325-3200, or the Director of the Office for Civil Rights, U.S. Department of Education, Citigroup Center, 500 W. Madison, Suite 1475, Chicago, IL 60661, (312)-730-1560, OCR.Chicago@ed.gov. More information at https://www.iwcc.edu/about/statement.asp.
Application Due Date: 2019-09-30
Job Start Date: 2019-09-30
Salary: $39000 - $43000
City: COUNCIL BLUFFS
State/Province/Region: IA
Institution: Iowa Western Community College
Reports To: Dean of Institutional Research & Accreditation
Staff # Reporting to Position: 0
Reports In Office: Institutional Research & Accreditation
---
Search for openings in IR, effectiveness, assessment, planning, and related fields at higher education institutions in the U.S. and abroad.
Job Board
Resources & Tools