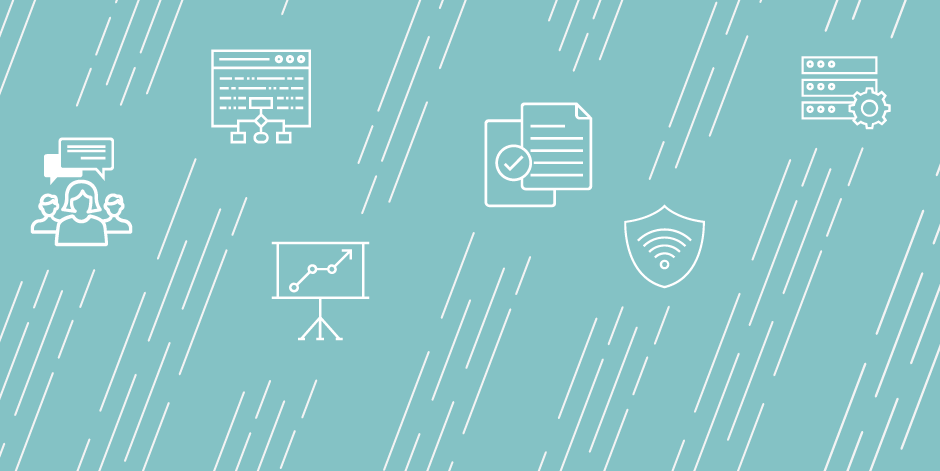 Research & Assessment Analyst
Application Procedure:
Successful candidates for any staff, faculty, or administrative position at Loyola University Maryland will be subject to a pre-employment background check.
Quicklink to Posting:
Job Duties
POSITION SUMMARY:
Reporting to the Assistant Director of Institutional Research, the Research & Assessment Analyst performs the collection, maintenance, analysis, and reporting of official university data to both external and internal constituencies. Coordinate all aspects of various internal and external student assessment surveys.
POSITION DUTIES:
Collaborate and communicate with various departments and stakeholders across campus regarding student assessment surveys
Develop, coordinate, analyze, and report on internal and external annual and special assessment surveys, including NSSE, FSSE, HERI, HEDS, etc.
Prepare routine and ad hoc analytical/statistical reports as required
Design reports, spreadsheets, data visualizations, and procedural documentation
Able to manage and merge data from various sources
Interpret official institutional statistics for a wide variety of external agencies as well as internal constituencies
Participate in cross-functional team projects
Participate in institutional research projects and tasks depending on the demands and priorities of the university
Perform other related duties as required
Job Qualifications
Required Qualifications
EDUCATION AND EXPERIENCE:
Bachelor's degree in relevant discipline required
At least 1 to 3 years of experience with database management systems and data analysis
TECHNICAL SKILLS:
Advanced computer skills including MS Word, Excel, Access, and PowerPoint
Experience with Scantron, Qualtrics, or other similar survey platforms
Experience with data visualization tools including Tableau
Experience working with large datasets and a working knowledge of SPSS
Experience with the Datatel Colleague ERP system is desired but not required
PROBLEM-SOLVING AND CRITICAL THINKING SKILLS:
Strong attention to detail and accuracy
Ability to analyze, troubleshoot, and solve data analysis problems
Ability to work independently as well as in a team environment
Excellent organizational skills
Ability to work on multiple tasks simultaneously and follow through all phases to completion
INTERPERSONAL SKILLS:
Ability to succeed in a fast-paced environment
Communicate effectively both orally and in writing
Ability to apply tact and good judgment in dealing with all levels of university staff, administrators, and faculty
Discretion in handling confidential information
Ability to support the University's goals for institutional diversity, as well as the goals and values of a Catholic, Jesuit education.
Preferred Qualifications
Masters Degree
Experience working in a college/university setting is desired
Institution Description
Loyola University Maryland is a Jesuit, Catholic university committed to the educational and spiritual traditions of the Society of Jesus and to the ideals of liberal education and the development of the whole person. Accordingly, Loyola inspires students to learn, lead, and serve in a diverse and changing world. Loyola's beautiful, historic Evergreen campus is located in Baltimore, and its graduate centers are in Timonium and Columbia. Loyola enrolls 4,000 undergraduate and 2,000 graduate students across the Sellinger School of Business and Management, the School of Education, and Loyola College of Arts and Sciences. Founded in 1852, Loyola is one of 27 Jesuit colleges and universities in the United States and the first to bear the name of Saint Ignatius Loyola, founder of the Society of Jesus.
Benefits
Comprehensive health and wellness benefits including medical, dental, and vision benefits
Flexible spending accounts for health expenses
Loyola University Maryland Retirement Plan that offers tax-deferred contributions to a tax-deferred retirement account with TIAA
Paid holidays, vacation, and sick time, along with generous accrual rate
Tuition remission benefits for staff, administrators, and faculty
Additional perks and discounts
Application Due Date: 2019-08-23
Job Start Date: 2019-09-03
Salary: Dependent on qualifications and experience.
City: Baltimore
State/Province/Region: MD
Institution: Loyola University Maryland
Reports To: Assistant Director of Institutional Research
Staff # Reporting to Position: 0
Reports In Office: Institutional Research
---
Search for openings in IR, effectiveness, assessment, planning, and related fields at higher education institutions in the U.S. and abroad.
Job Board
Resources & Tools