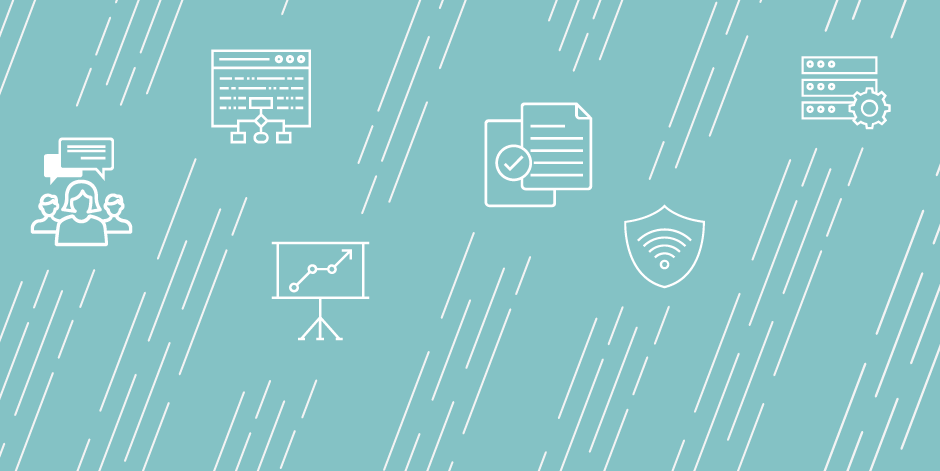 Asst. Dir. Institutional Effectiveness, Assessment Coord.
Application Procedure:
Applications accepted online through the Black Hawk College website or through www.governmentjobs.com.

Candidates are encouraged to provide their work history in the employment application. We encourage you to submit a resume with your application.

Candidates needing assistance with the online application process should refer to the online help guide available at www.bhc.edu/employment.

Black Hawk College does not sponsor employment visas.
Job Duties
GENERAL RESPONSIBILITIES:    Work collaboratively with faculty and staff to manage the development and implementation of a comprehensive program of assessment for the purpose of institutional improvements in accordance with accreditation requirements and in support of institutional effectiveness.  Consult with faculty and administrators to develop effective strategies for the academic assessment of student learning outcomes at the general education and program levels. Provide ongoing support for institutional assessment activities, assist with the analysis of assessment methods and results and report such results to both internal and external stakeholders.

ESSENTIAL DUTIES: 
Provide support and consultation services to individual departments in designing and implementing assessment plans.
Plan, organize and coordinate the development, implementation, analysis and reporting of student learning outcomes, co-curricular outcomes and related activities to support planning and institutional effectiveness.
Assist faculty in the design and preparation of data collection instruments; collect data in support of student learning assessment initiatives and related reports.
Facilitate linkages between academic departmental assessment data and institutional effectiveness.
Monitor and research faculty professional development needs regarding student learning assessment and facilitate collaborative efforts with faculty, the Teaching/Learning Center, academic leadership , and staff in order to design, develop, and implement effective faculty support activities, initiatives, and projects.
Develop processes to enhance college data storage, retrieval, and accessibility for assessment related reports and resources through the on-going implementation of the College's assessment and planning management tool.
Coordinate assessment and institutional effectiveness activities and documentation needed for HLC accreditation purposes and other institution and or program level specialized accreditation.
Conduct quantitative and qualitative analysis of data; interpret assessment findings and prepare annual assessment reports based on those data to be used by faculty during Program Review, Unit Assessment and accreditation processes.
OTHER DUTIES:
Assist in the coordinator of the assessment of the strategic plan.
Assist with non-instructional and academic support units to develop and implement assessment plans.
Performs other job-related duties as assigned.
Job Qualifications
Master Degree required in an area related to institutional research and effectiveness, education evaluation and assessment, instructional design or relevant field.
Experience as a college level instructor preferred.
Knowledge of assessment methods including a thorough understanding of student learning outcomes, objectives, measures and targets in addition to promoting action plans developed from annual assessments.
Experience using nationally accepted quantitative analysis tools in assessing education outcomes, aligning course, program and institutional outcomes to college mission and accreditation criteria.
Proficiency with a variety of computer software tools used in higher education and instructional assessment, evaluation and improvement preferred.
Excellent written and oral communications skills required.
Strong analytical and critical thinking skills required.
Institution Description
Black Hawk College (BHC) is a mid-sized community college representing nine counties in northwestern Illinois. The College is comprised of two campuses and several instructional centers encompassing 2,200 square miles throughout the district. The Quad-Cities Campus is located in Moline, Illinois, and the East Campus is located in Galva, Illinois. Instructional centers are located in the cities of Rock Island, East Moline, and Kewanee.

The Quad-Cities is a six-county, bi-state region located along the Mississippi River and only 2 ½ hours west of Chicago. The region is home to John Deere & Company, 3M, Arconic, and the Rock Island Arsenal. The Kewanee-Galva area, located in Henry County, is just 45 miles from the Quad-Cities and is highlighted by value-added agricultural industries and renewable energy production.

Black Hawk College offers a variety of career and transfer programs and serves more people than any other institution of higher education in the Quad-Cities area. The College is focused on providing leading educational opportunities in agriculture, business, career & technical education, health sciences, and transfer credits.
Benefits
BHC offers excellent benefits. Some of the great benefits include:
- Medical/dental/vision available on first day of employment
- Paid sick leave
- Paid vacation leave
- Paid personal days
- Paid holidays including December 24 - January 1
- Free life insurance
- Free long term disability insurance
- Retirement thru the State Universities Retirement System
Application Due Date: 2019-10-09
Job Start Date: 2019-09-16
Salary: Dependent on qualifications and experience.
City: Moline
State/Province/Region: IL
Institution: Black Hawk College
Reports To: Executive Director of Planning & Institutional Effectiveness
Staff # Reporting to Position: 0
Reports In Office: Planning & Institutional Effectiveness
---
Search for openings in IR, effectiveness, assessment, planning, and related fields at higher education institutions in the U.S. and abroad.
Job Board
Resources & Tools