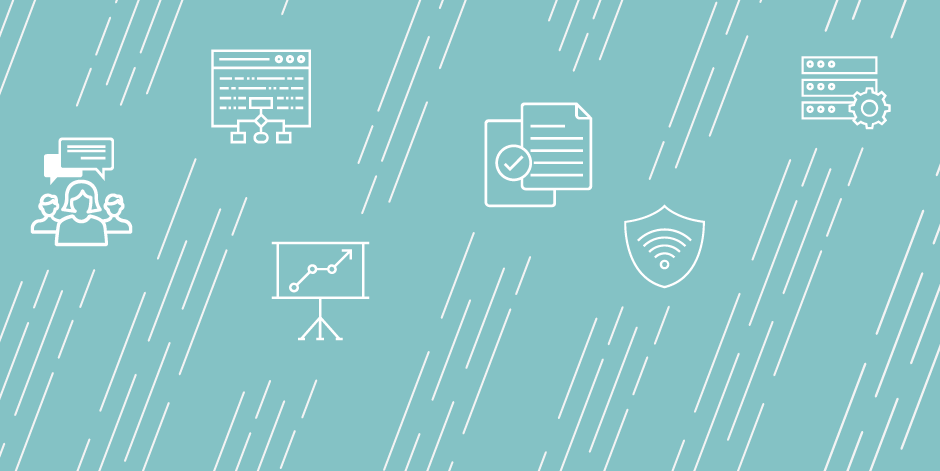 Academic Assessment Specialist
Application Procedure:
The job posting can be viewed at the following link:
https://jobs.uca.edu/postings/6020
To apply, complete an application and submit a cover letter; a curriculum vitae; an assessment portfolio including selected assessment work, such as assessment plans, assessment measures, and assessment reports; and contact information for at least three (3) professional references using UCA's online application system at
https://jobs.uca.edu
. To ensure full consideration, applications must be received by September 15, 2019. Direct questions about the position to Jonathan Glenn, Associate Provost for Institutional Effectiveness, by email to jona@uca.edu, with the words "Academic Assessment Specialist Position" in the subject line.
Job Duties
The University of Central Arkansas (
UCA
) seeks an experienced assessment professional to support the university's academic programs in understanding, valuing, and using the tools of assessment for continuous improvement. A key member of the Institutional Effectiveness team, the Academic Assessment Specialist joins an increasingly diverse community of student and faculty scholars and staff in their commitment to evaluating and measuring for improvement the university's commitments to academic vitality, integrity, and diversity (
AVID
), the core values that animate UCA's institutional life. The Academic Assessment Specialist reports to the Associate Provost for Institutional Effectiveness and works in collaboration with other Institutional Effectiveness specialists—especially the Office of Institutional Research—to support the campus in demonstrating its expression of these values. The position is a full-time, 12-month appointment.
The Academic Assessment Specialist
1. Provides expertise and consultative support to academic programs in (a) identifying mission-relevant goals and measurable outcomes; (b) developing appropriate direct and indirect measures of these outcomes; © collecting and analyzing assessment data using appropriate research methodologies and applicable software applications; and (d) assisting academic programs in drawing conclusions from assessment data to facilitate data-informed improvements in student learning.
2. Implements, documents, and evaluates effective and efficient processes for conducting assessment planning, reporting, review, and use.
3. Reports on progress towards achieving assessment goals to the Associate Provost for Institutional Effectiveness.
4. Works collaboratively with (a) the Office of Institutional Research to ensure that relevant data resources are accessible to academic programs' continuous improvement processes and that programs are supported in ethical and responsible use of data in these processes; (b) the Center for Teaching Excellence to design and implement stakeholder training in the fundamentals of assessment and the university's academic assessment systems and processes; © the Director of the
UCA
Core and the
UCA
Core Council to manage general education assessment processes; and (d) faculty, staff, and administrators to collect and report evidence of continuous improvement in support of the criteria for Higher Learning Commission (
HLC
) accreditation.
5. Works with the Assessment Coordinator and the Associate Provost for Institutional Effectiveness to actively maintain the assessment web site, organizing and communicating the university's assessment processes.
6. Chairs the Academic Assessment Committee and may be asked to serve on other committees related to the scope of the position's responsibilities.
7. Actively participates in professional development related to the Academic Assessment Specialist role.
Job Qualifications
1. Demonstrated expertise in research methodology, statistical analysis, and technical writing is required, with specific expertise in the assessment of student learning and academic program outcomes in higher education.
2. Excellent oral and written communication skills, including the ability to communicate assessment processes clearly to faculty, staff, and administrators in a non-technical manner.
3. Excellent interpersonal and relationship-building skills, including an understanding of higher education culture and the ability to work collaboratively and diplomatically with diverse faculty, staff, and administrators in an environment that values shared governance.
4. Proficiency in the use of data management, analysis, and reporting software is required, and experience using
SIS
,
LMS
, and assessment systems is desired.
5. Familiarity with the processes of at least one regional or national accrediting agency—such as
HLC
(UCA's institutional accreditor),
AACSB
,
ABET
,
CAEP
/NCATE—is desired.
This position requires a graduate degree (master's or higher) from an accredited institution and at least three (3) years of professional experience in a position involving academic assessment or academic program evaluation.
PREFERRED EDUCATION/EXPERIENCE
At least three (3) years of full-time professional experience in an academic position in higher education that required—as a primary job responsibility—the assessment and reporting of program outcomes for improvement and/or accreditation purposes.
Institution Description
Founded in 1907,
UCA
has an enrollment of more than 11,000, of which
approximately 1,800 are graduate students. The university offers more than
90 undergraduate and 60 graduate certificate and degree programs, including
seven doctoral programs. The student body consistently scores above the
national average on the
ACT
exam.
UCA
is proud of its tradition of teaching
excellence and its contributions in research, scholarship, and creative
activities. The campus is widely acclaimed for its beauty.
UCA
is located
in Conway, Arkansas, a thriving city of approximately 65,000 in central
Arkansas, and thirty minutes from Little Rock. Conway is home to several
major industries, two private colleges, an excellent public school system,
and strong private K12 schools. Residents have easy access to the Ouachita
and Ozark National forests and pristine wildlife areas near the Buffalo
National River.
Application Due Date: 2019-09-15
Job Start Date: 2020-01-01
Salary: Dependent on qualifications and experience.
City: Conway
State/Province/Region: AR
Institution: University of Central Arkansas
Reports To: Associate Provost for Institutional Effectiveness
Staff # Reporting to Position: 0
Reports In Office: Assessment
---
Search for openings in IR, effectiveness, assessment, planning, and related fields at higher education institutions in the U.S. and abroad.
Job Board
Resources & Tools