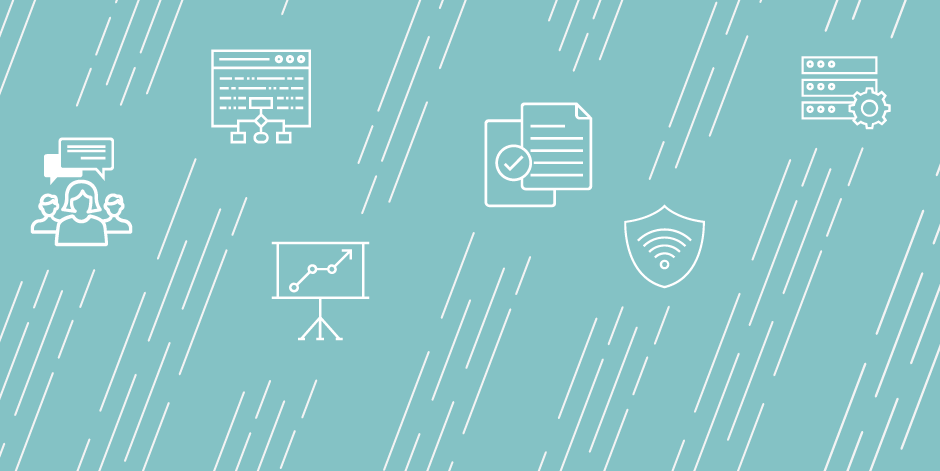 Director of Institutional Effectiveness
Application Procedure:
Deadline to apply:  September 4, 2019
To Apply
For a complete job description & to apply for this position visit https://bgsu.hiretouch.com/ or contact the Office of Human Resources at (419) 372-8421. BGSU. AA/EEO/Disabilities/Veterans. In compliance with the ADA Amendments Act (ADAAA), if you have a disability and would like to request an accommodation in order to apply for a position with Bowling Green State University, please call 419-372-8421.
Job Duties
Position Summary
The Director of Institutional Effectiveness (DIE) leads and provides oversight of academic and institutional data systems and reporting, and leads program compliance, student learning assessment, and faculty and academic leadership development. Reporting to the Provost, the DIE interacts with the leadership and faculty of academic departments, units, colleges, and schools as well as state and federal agencies to promote, lead, and support institutional effectiveness and other institutional initiatives related to academic programs and faculty. The DIE leads the Office of Academic Assessment and the Center for Faculty Excellence, and coordinates BGSU's Accreditation (institutional and program accreditation), Program Review, and State Authorization initiatives, and leads and supports initiatives to enhance faculty and faculty administrators' professional and leadership development.  The DIE advises the Provost, Vice Provost for Academic Affairs, Deans, and the Academic Affairs Council on current and future issues; and collaborates/influences across divisions and colleges on topics and initiatives related to the academic programs and faculty development at BGSU.
Job Qualifications
 Knowledge, Skills or Abilities
Demonstrated collaborative efforts with academic leaders and faculty
Knowledge of emerging data collection, visualization, and planning tools
Minimum Qualifications
Master's degree required, doctorate preferred in Education, Psychology, Statistics, Business, Analytics, or related field from a regionally accredited college or university.  Successful candidate must have Master's degree conferred at the time of application. 

The following experience is required:
5 years' experience in higher education managing institutional accreditation efforts or academic program reviews
5 years' experience supervision, which can include supervision of graduate assistants
5 years' experience working with large data sets and interpreting data
Preferred Experience:
In an administrative role in higher education or related setting
With student learning outcomes assessment
With college-level teaching/instruction
Developing in-service, professional development, and other training programs for educators
Evaluating teaching of students
With accrediting bodies/organizations and academic program reviews
In the evaluation of degree and program effectiveness
Institution Description
ABOUT BOWLING GREEN STATE UNIVERSITY
Established in 1910 as a teacher-training institution, BGSU awarded its first bachelor's degrees in 1917. In 1929, the functions of BGSU were expanded to provide four-year degree programs  in the College of Education and the College of Liberal Arts. The College of Business and graduate programs were added in 1935, the year in which BGSU attained full university status. In 1947, the Graduate School was formed, and BGSU awarded its first doctorate in English in 1963.
Beginning in 1946, extension programs of the University were offered in Sandusky, Ohio. During the next two decades, course offerings there were expanded, and in 1965 a regional campus of the University was established to serve Erie, Huron, and Ottawa Counties. That campus is now Firelands College (BGSU Firelands), located in Huron, Ohio. BGSU Firelands, which opened for classes in 1967, offers career and technical education leading to associate degrees in 15 areas as well as eight bachelor's degree programs.
In the 1970s, three new colleges were added to the University's curricular offerings: the College of Health and Human Services, the College of Musical Arts, and the Graduate College. A decade later, the School of Technology was granted college status. Most recently, an Honors College was established to support the growth in the honors program.
Today, BGSU offers more than 200 majors and programs within the College of Arts and Sciences, the College of Business, the College of Education and Human Development, the College of Health and Human Services, the Honors College, the College of Musical Arts, the College of Technology, Architecture and Applied Engineering, BGSU Firelands, and the Graduate College. Approximately 19,500 students enrolled for the 2018-19 academic year, hailing from all 50 states and 70 countries. About 900 talented and passionate faculty teach across all majors, with 80 percent holding terminal degrees in their field. With a commitment to experiential learning across disciplines and majors, BGSU was the first institution in Ohio to  offer an "internship guarantee" to incoming students, and the University is a charter member of the Accreditation Council for Co-op and Internship (ACCI), which accredits cooperative education programs. The University is consistently recognized for the quality of its programs  and has been named a No. 1 public university for student engagement by the Wall Street Journal and Times Higher Education; Business Insider ranked BGSU Ohio's No. 1 university for quality and affordability. Bloomberg Businessweek ranks BGSU's undergraduate business programs among the top 5 percent in the nation and the top 2 percent in the world. BGSU ranks first among public universities in Ohio for boosting former students' earnings 10 years after college, according to a national ranking by The Economist. Finally, the University earned the prestigious 2017 NCAA Award for Diversity and Inclusion.
Benefits
Full-time, Administrative staff position available. Administrative Grade Level 360. Salary is commensurate with education and experience. Full benefit package available.
Application Due Date: 2019-09-04
Job Start Date: 2019-10-14
Salary: Dependent on qualifications and experience.
City: Bowling Green
State/Province/Region: OH
Institution: BGSU
Reports To: Provost
Staff # Reporting to Position: 5
Reports In Office: Academic Affairs
---
Search for openings in IR, effectiveness, assessment, planning, and related fields at higher education institutions in the U.S. and abroad.
Job Board
Resources & Tools